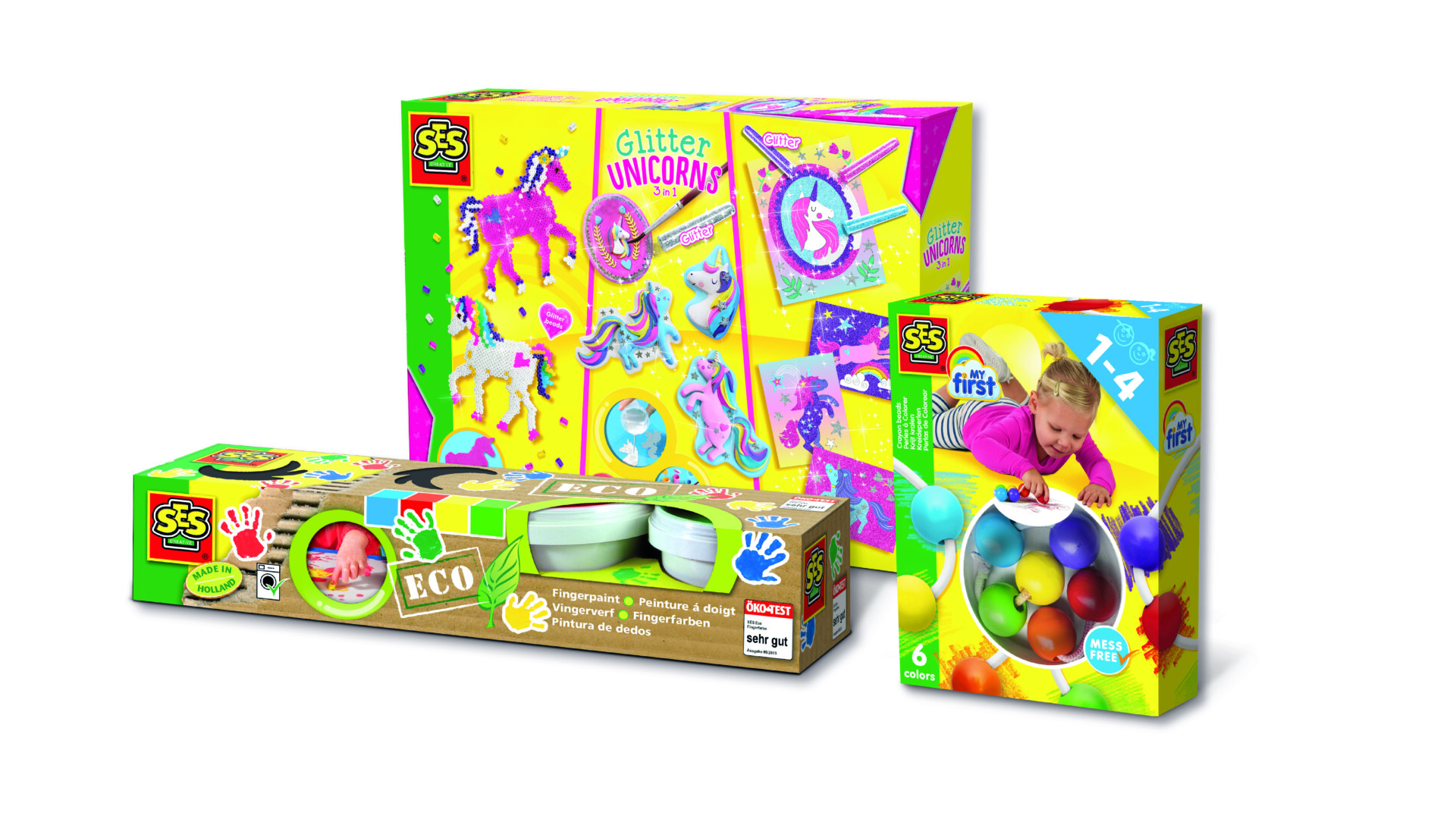 SES Creative is a second generation family business that was founded in 1972. The range consists of over 350 products. This range is updated each year with around 100 new products. SES Creative's products are sold worldwide in over 75 countries.
What makes SES Creative unique is that we invent, design and develop all the products in-house. We do this at our head office in Enschede, where we have an adjacent factory. In addition, we have a laboratory where we test all our products for safety and quality. This ensures that SES Creative can maintain the highest standards and meet all the quality criteria. A few important criteria are that the products are safe, washable, gluten-free, hypoallergenic, animal-friendly and that all products are accompanied by a clear instruction manual.
SES Creative's core values
SES Creative's core values are: fun, safety and development.

Fun
SES Creative's toys are fun to play with and are designed to ensure that children can achieve fantastic results. Children should feel proud of what they have made, so they want to share their delight with their parents.
Safety
Safety and quality are of the utmost priority to SES Creative. That is why all our products undergo strict testing and quality control in the laboratory. All SES products comply with the EU Toy Safety Directive (EN-71). They are made in our factories, so SES Creative has full control over the production process, from start to finish.
Development
Creative thinking and play contribute to a child's early development. SES Creative always keeps this in mind when developing new products. The products are aimed at developing expression, empathy, motor skills and creativity.
A look behind the scenes