Welcome to the world of the Petits pretenders!
It's a place where you can let your imagination run wild. Find out what it's like to be a doctor, supermarket assistant or chef. As a doctor, you'll try to help your patients the best you can and look the part with the doctor's coat, stethoscope and case. Want to work in a supermarket instead? Put on your shopkeeper's apron and try to help each customer. The first customer has already arrived! How much money does he have to pay for a carton of milk and a packet of sweets?
The Petits pretenders collection consists of products designed for children between the ages of 3 and 6. They not only stimulate the imagination, but also encourage your child to play with others. The collection includes costumes, tools with accessories, mega sets, and play suitcases with mini figures and play mats.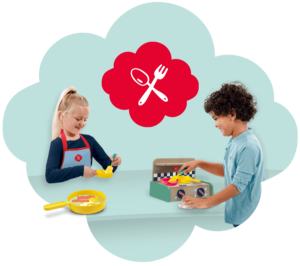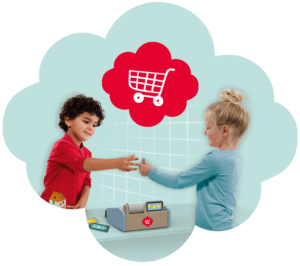 Populair with Petits pretenders