My first crafting projects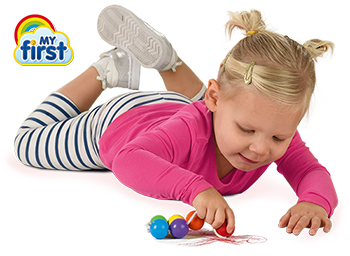 SES Creative has fun hobby sets for all ages and interests. The products in the My first series are designed to enable little ones to make their first crafting projects with simple, colourful activities. They provide an introduction to drawing, kneading dough and painting.
Our My first range includes a number of individually packaged crafting materials such as paint, play dough, pencils and a Colorball. We also have full crafting sets for making beautiful painted cards or shapes with play dough. Everything is safe to use and lots of fun to do with mum and dad!
My first – Fingerpaint cards
The fingerpaint from SES allows even the smallest children to make wonderful art. Create a work of art on the white sheets with fingerpaint. Place a fun animal card on top while the paint is still wet. Fun for the littlest toddler and the outcome is always wonderful!