Threading animals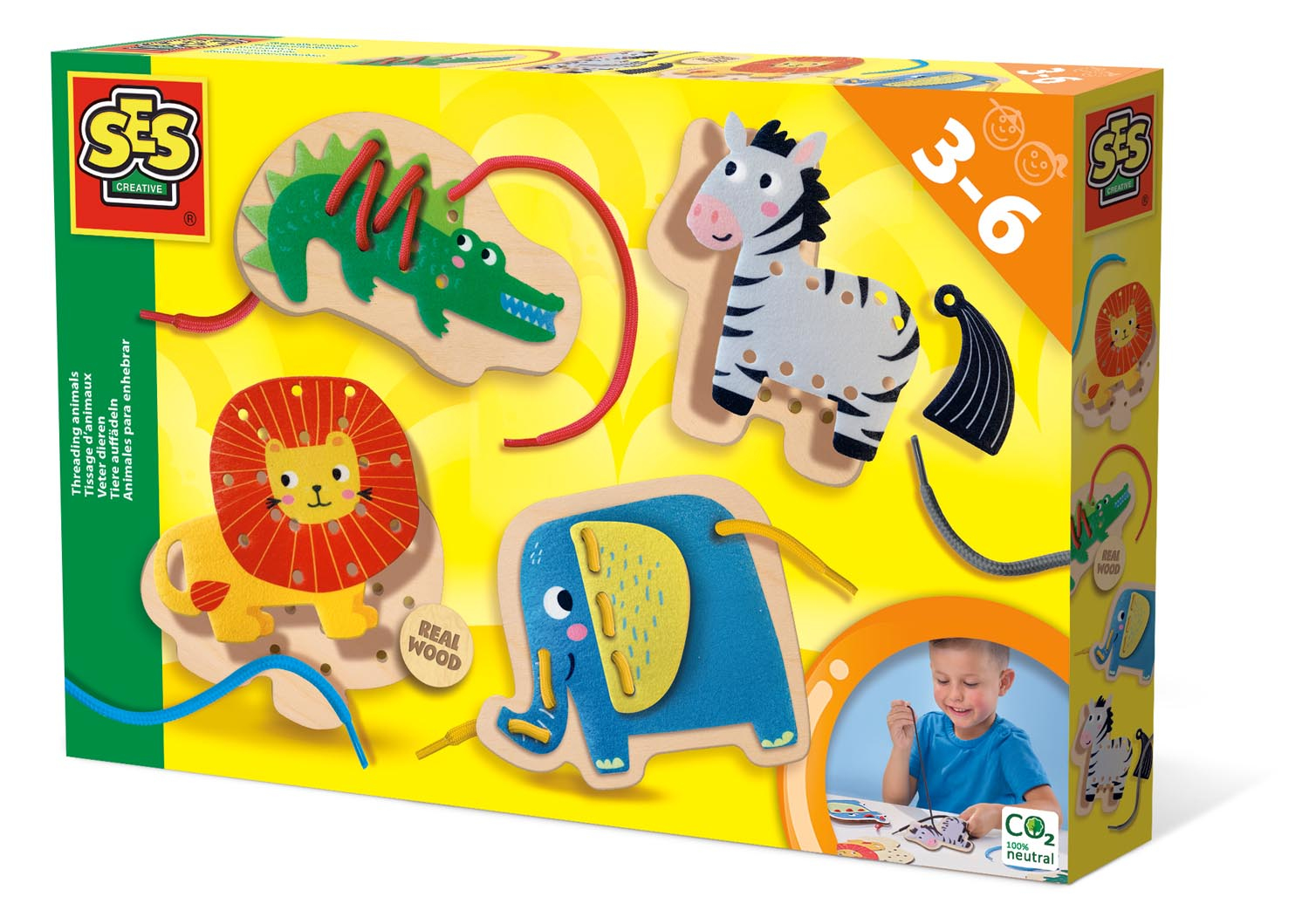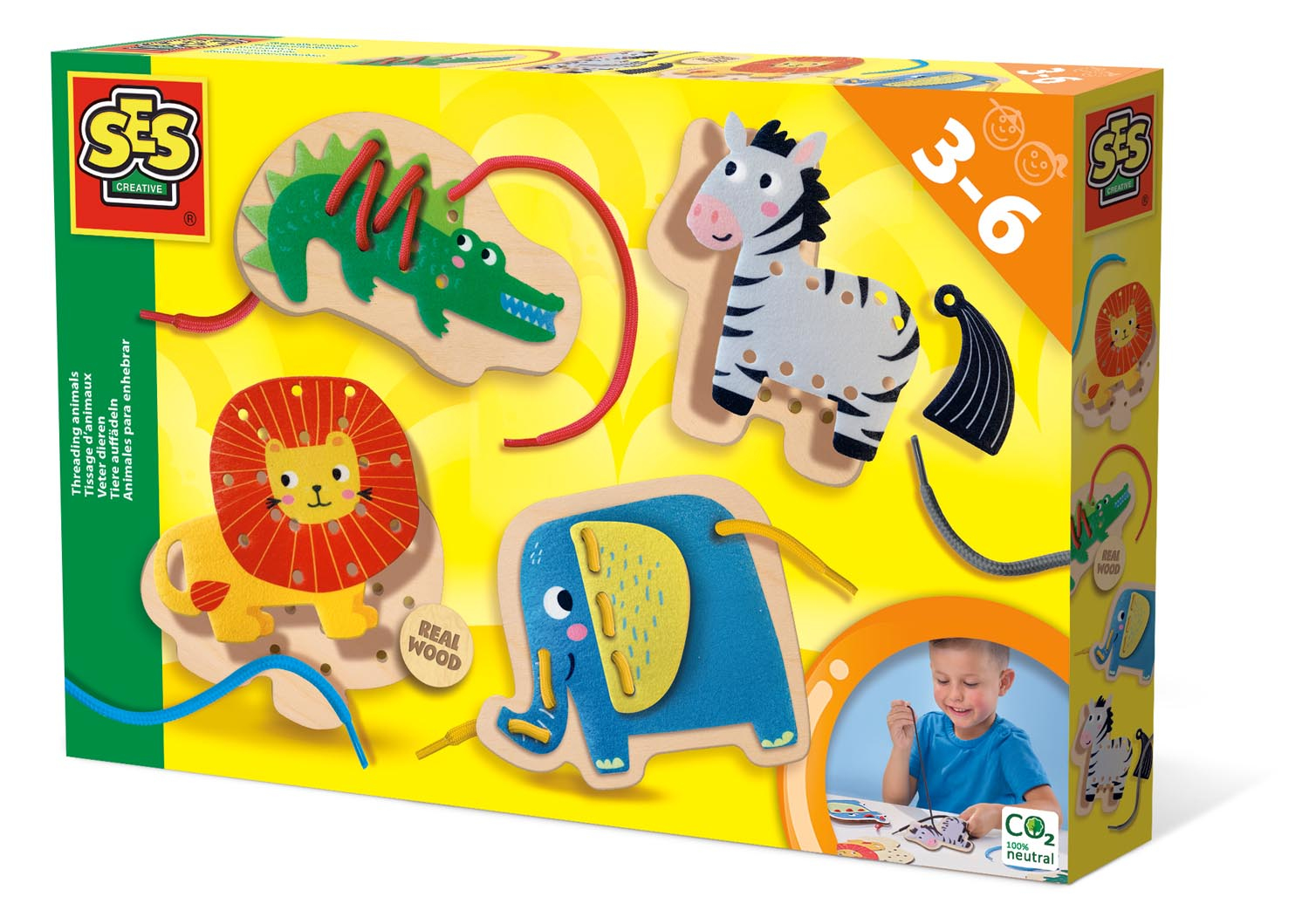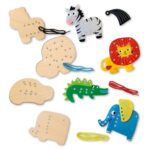 Description
Shoelaces at the ready? Time to thread! Use the different coloured shoelaces to attach the animals to the right wooden boards. Can you get all the animals onto the right shapes? You can choose between an elephant, crocodile, lion or zebra.
Available at
View on Bol.com
View on Lobbes
Features
Contents
Specifications
Stimulates creativity
Fine motor skills development
Suitable for children aged 3 years and above
Learn to make connections
Set is re-usable.
4 Wooden boards in different shapes
4 coloured shoelaces
Animal figures in felt
Instructions
EAN code: 8710341146337
Artikelnummer: 14633
Minimale leeftijd: 3 yr(s)