My first – Dough shape stacking animals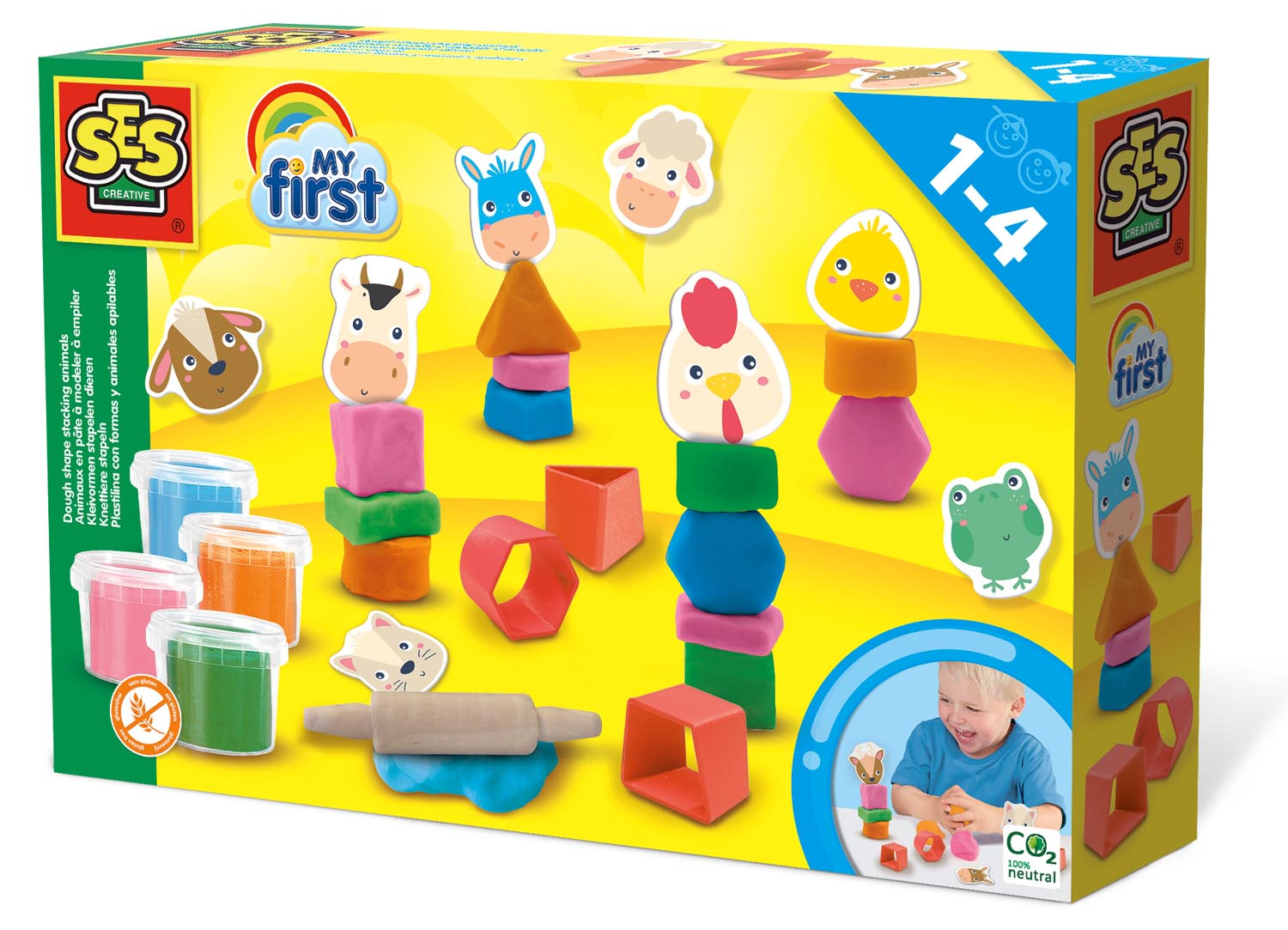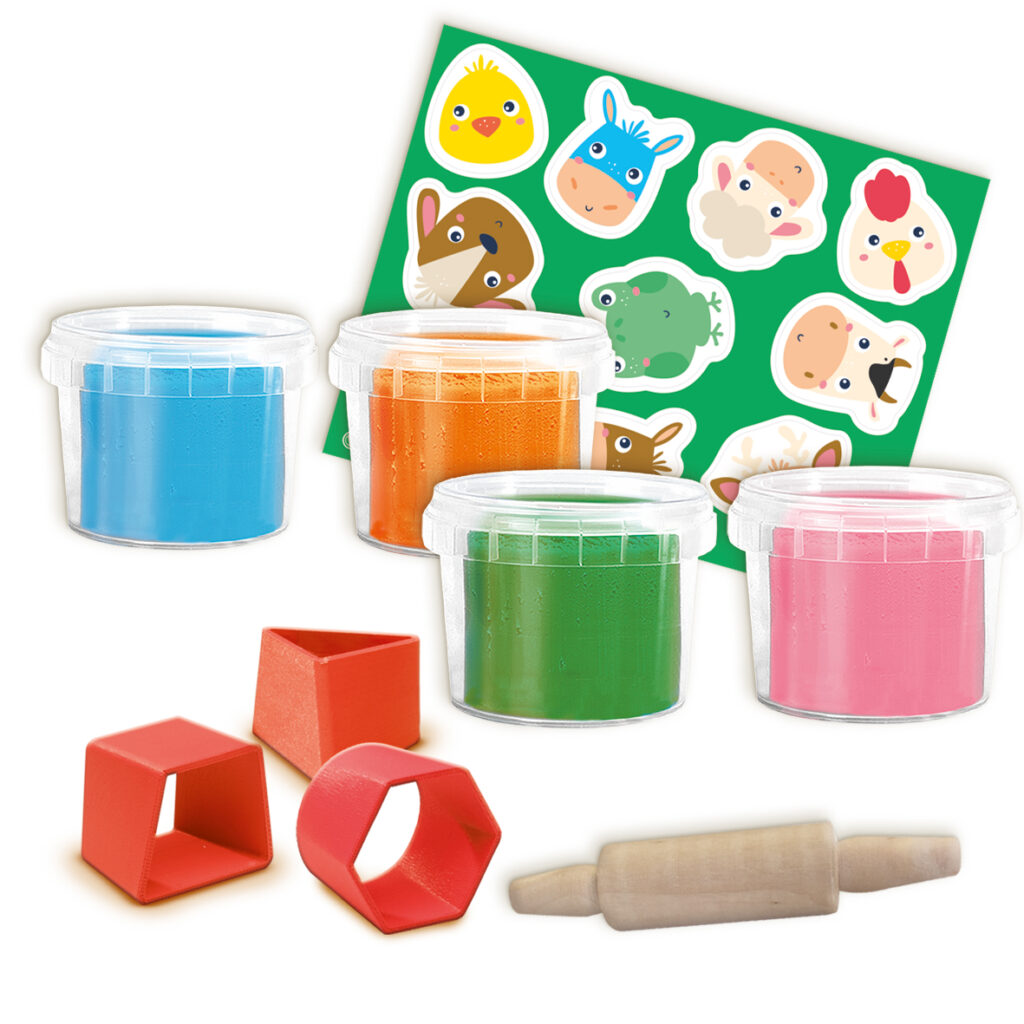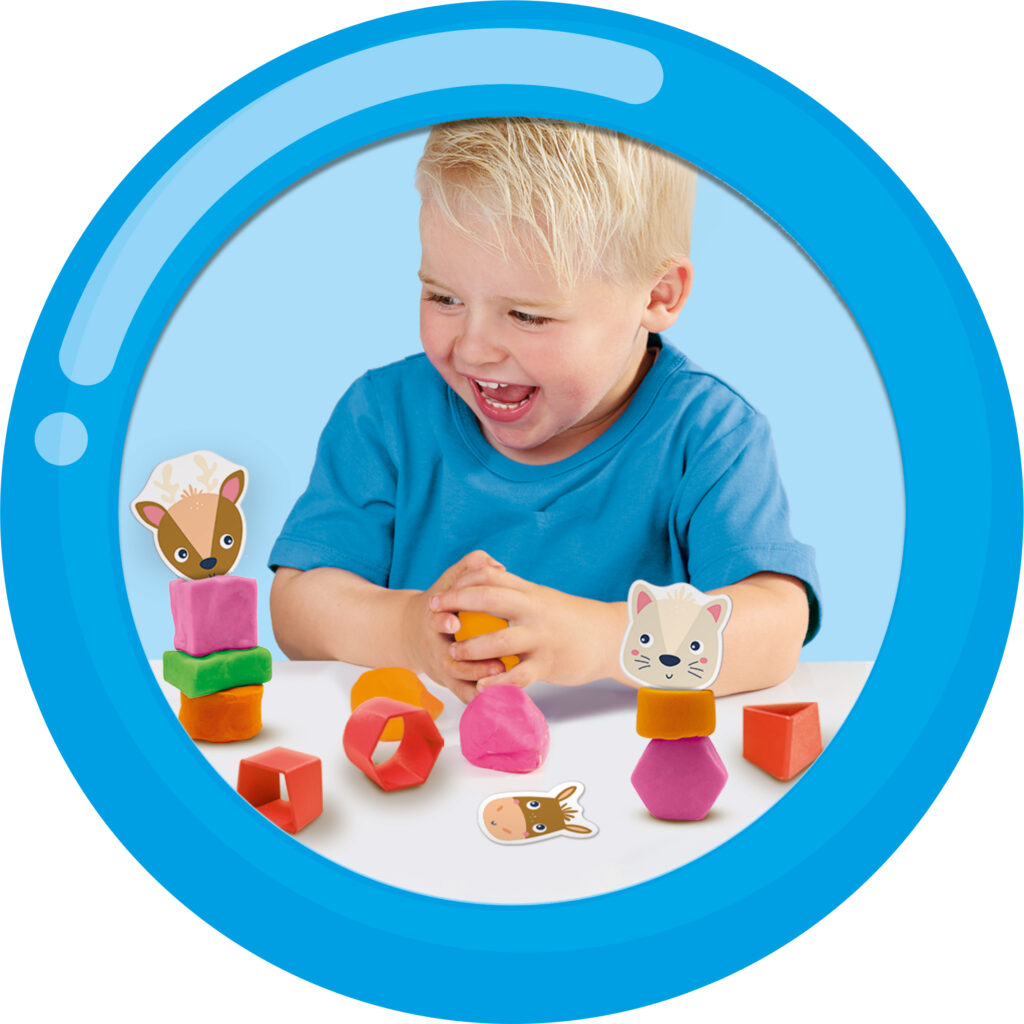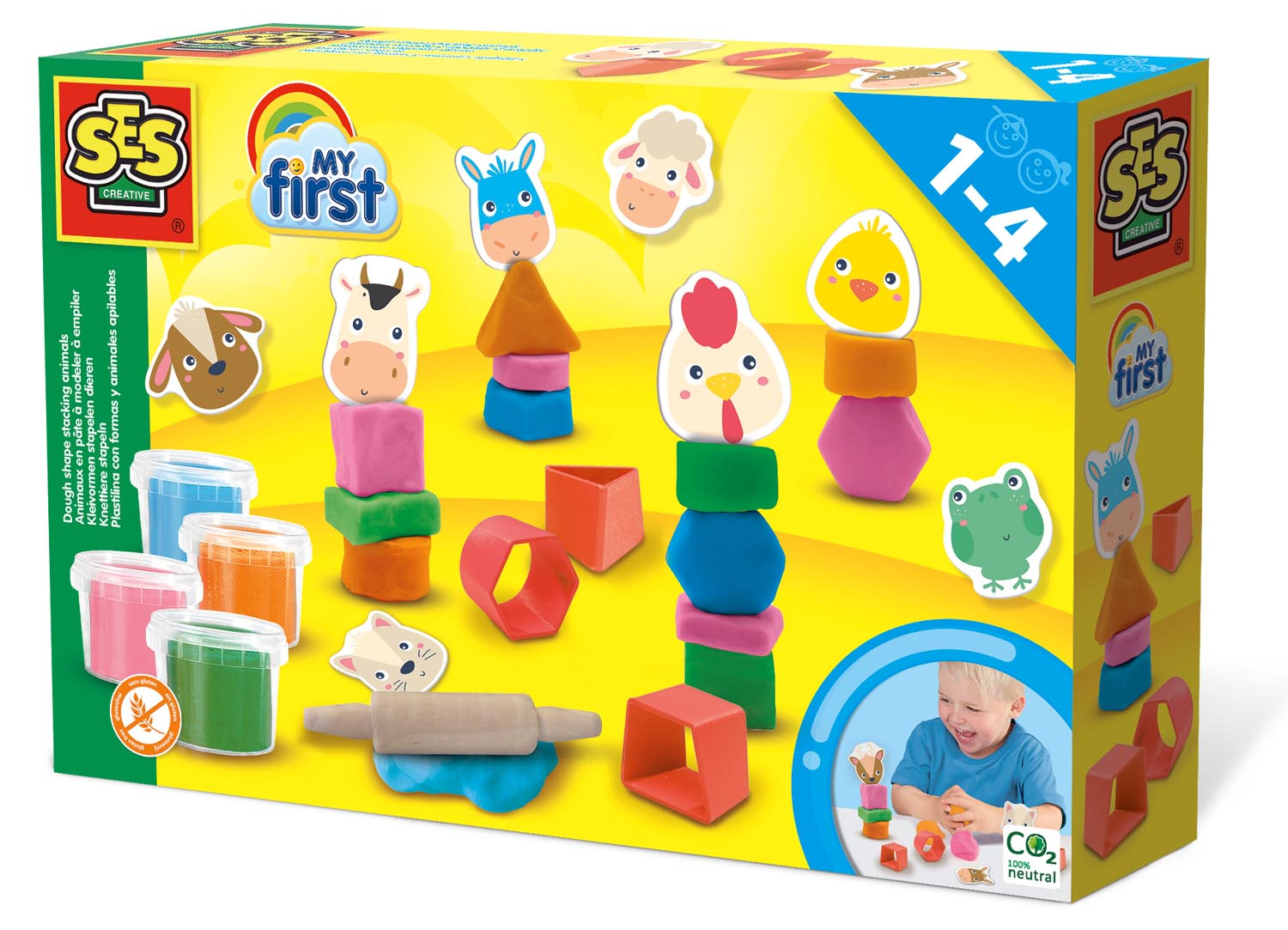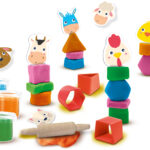 Description
Do you love playing with dough and building towers? With this set you can easily make different shapes that you can use to build a cool tower. With the animal heads supplied, you can also create happy farm animals. Fun guaranteed!
Available at
View on Bol.com
View on Lobbes
Features
Contents
Specifications
Very soft dough
Mix and play
Does not dry out while playing.
Washes out well
Beautiful, bright dough
Gluten free
Safe to use the dough is extremely salty so children will not eat it.
Light-blue dough (90g)
Orange dough (90g)
Pink dough (90g)
Green dough (90g)
3 Cutters (6 shapes)
Wooden rolling pin
Cardboard animal figures
EAN code: 8710341144395
Artikelnummer: 14439
Minimale leeftijd: 1 yr(s)