Ice cream stick animals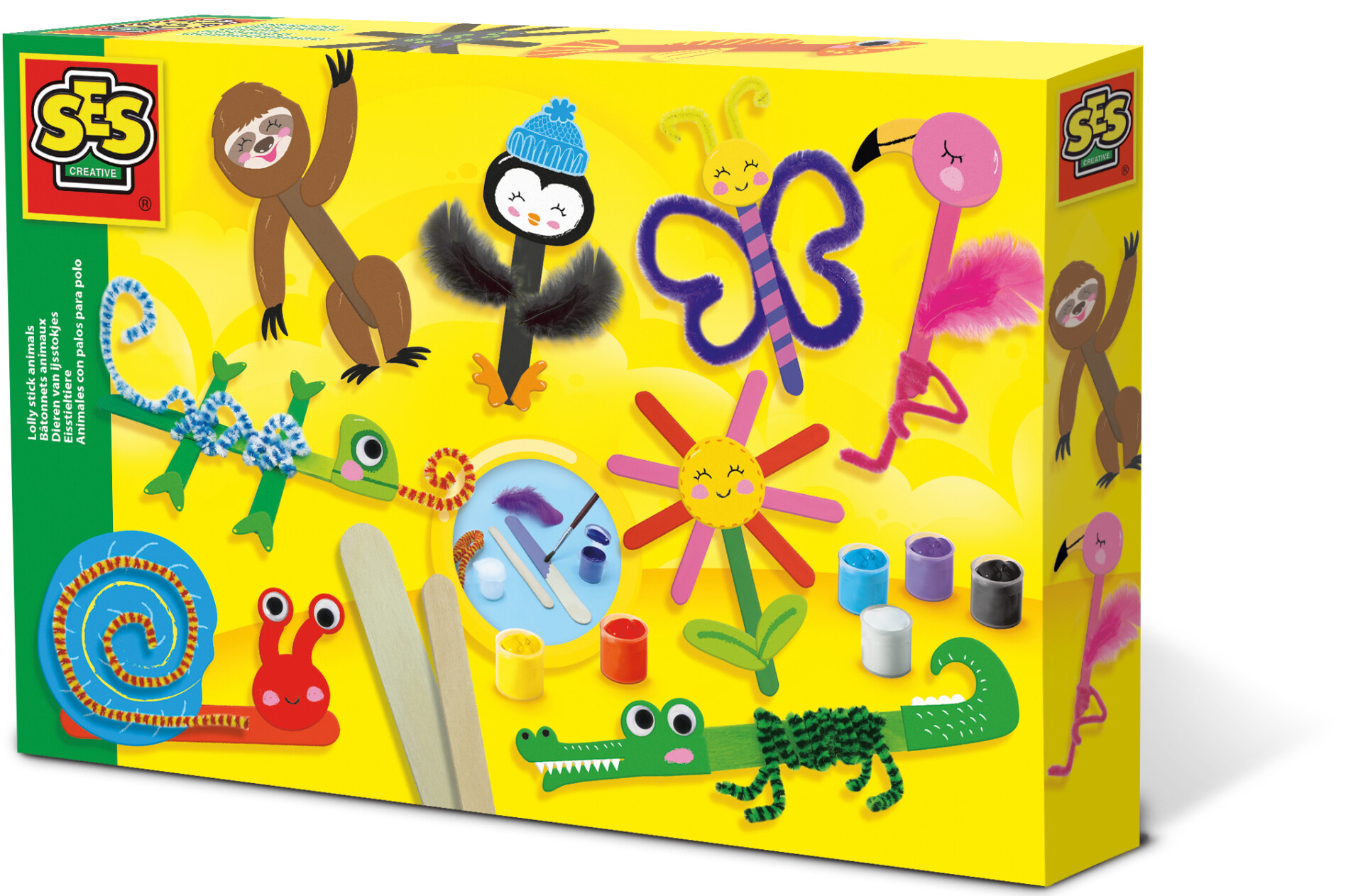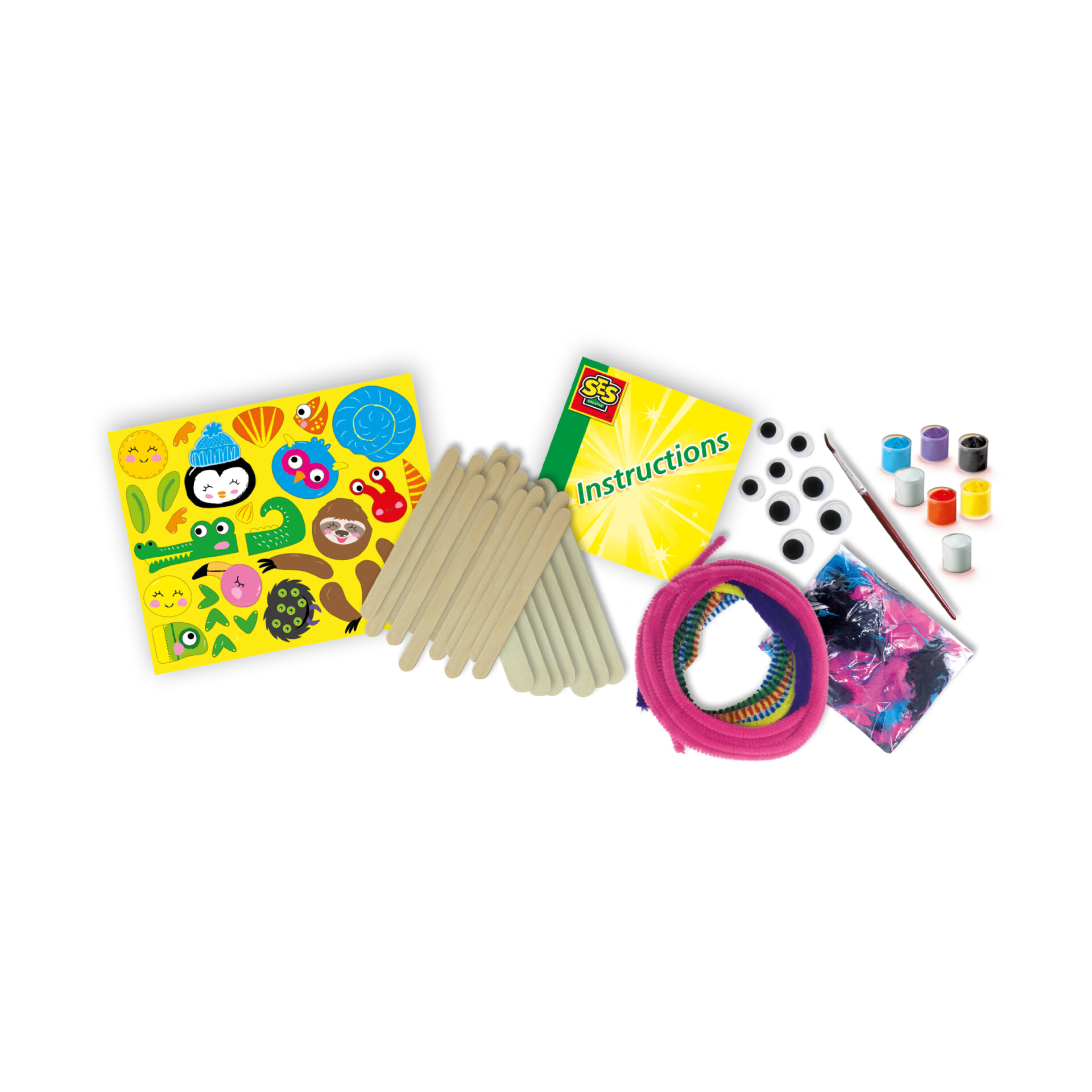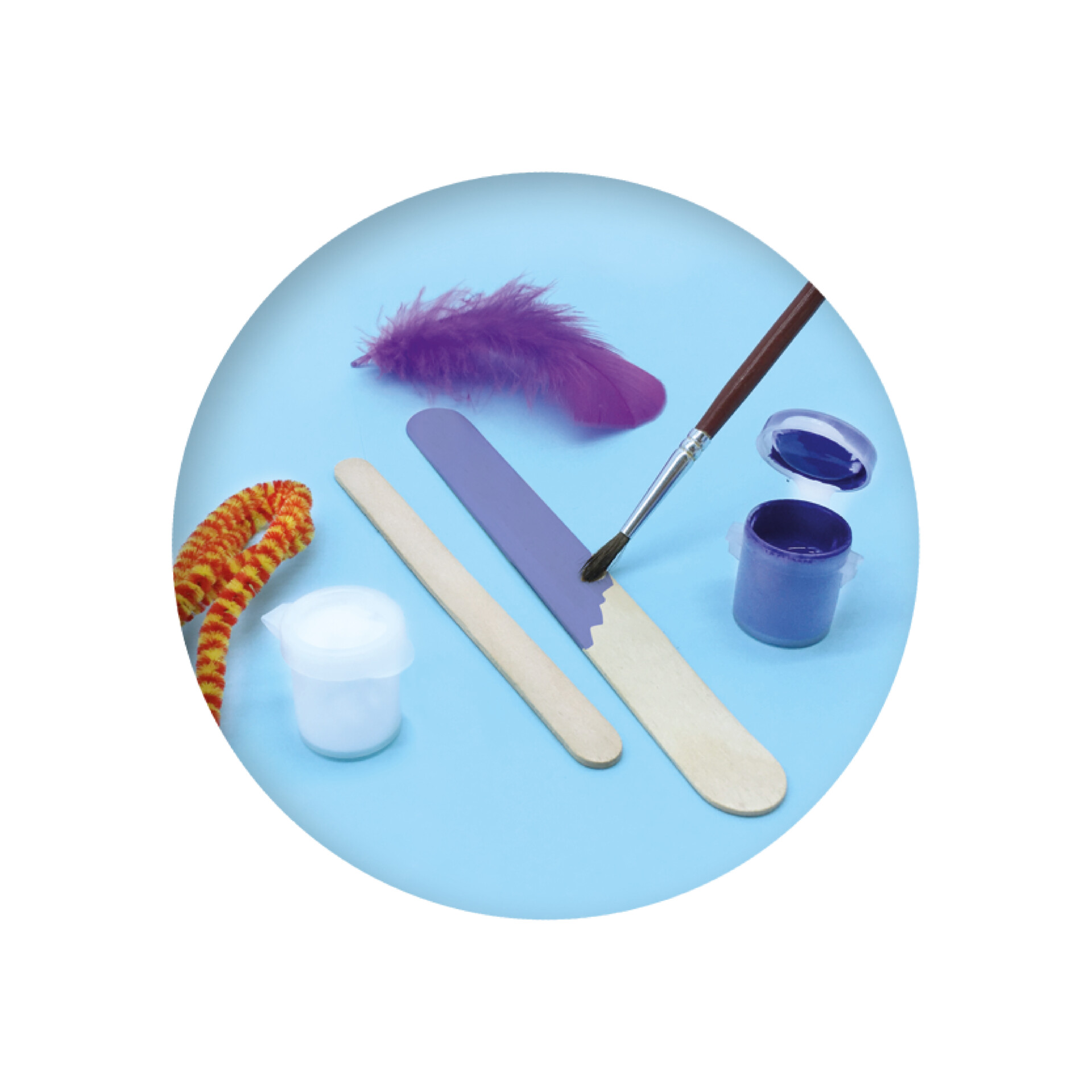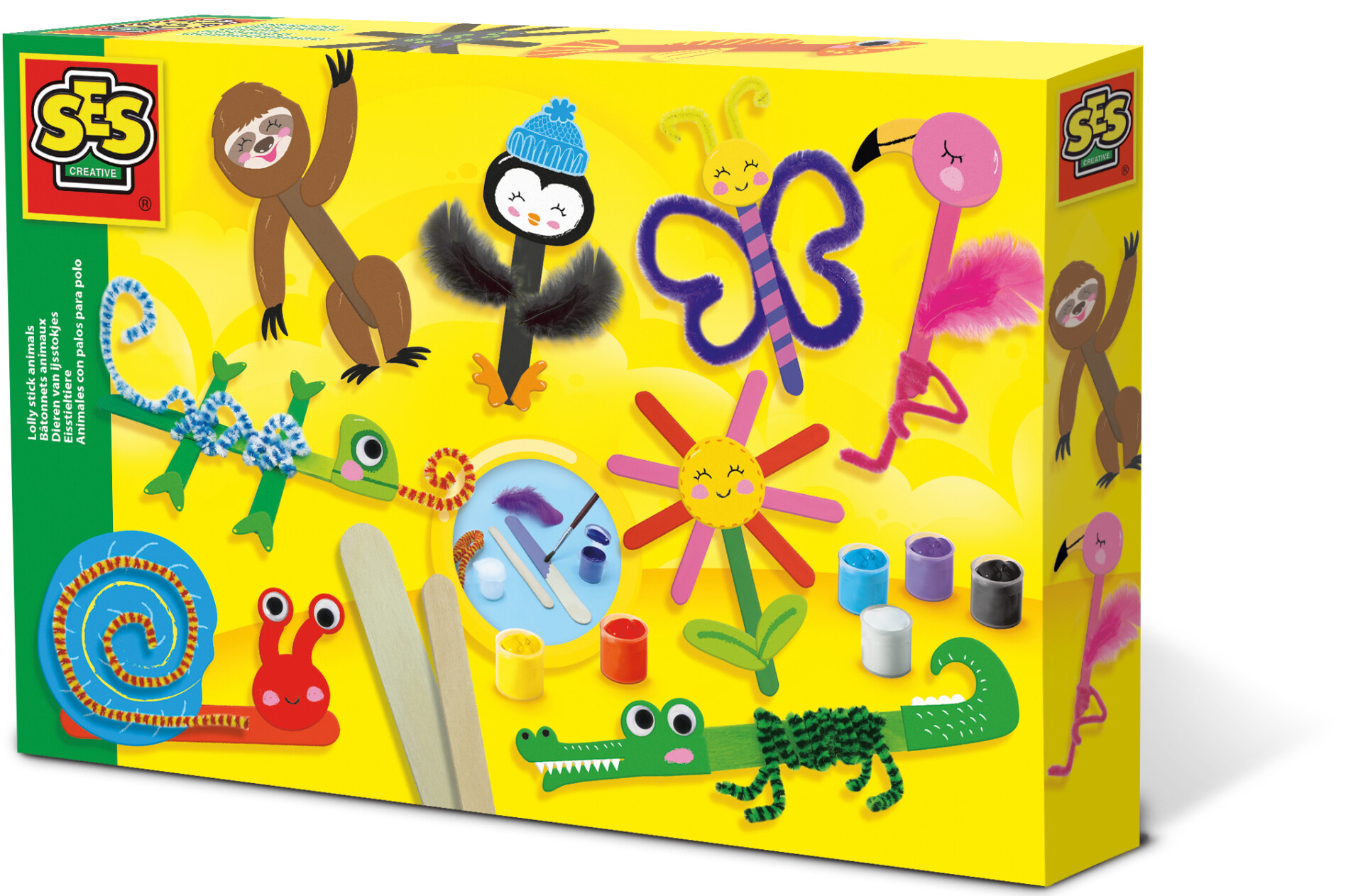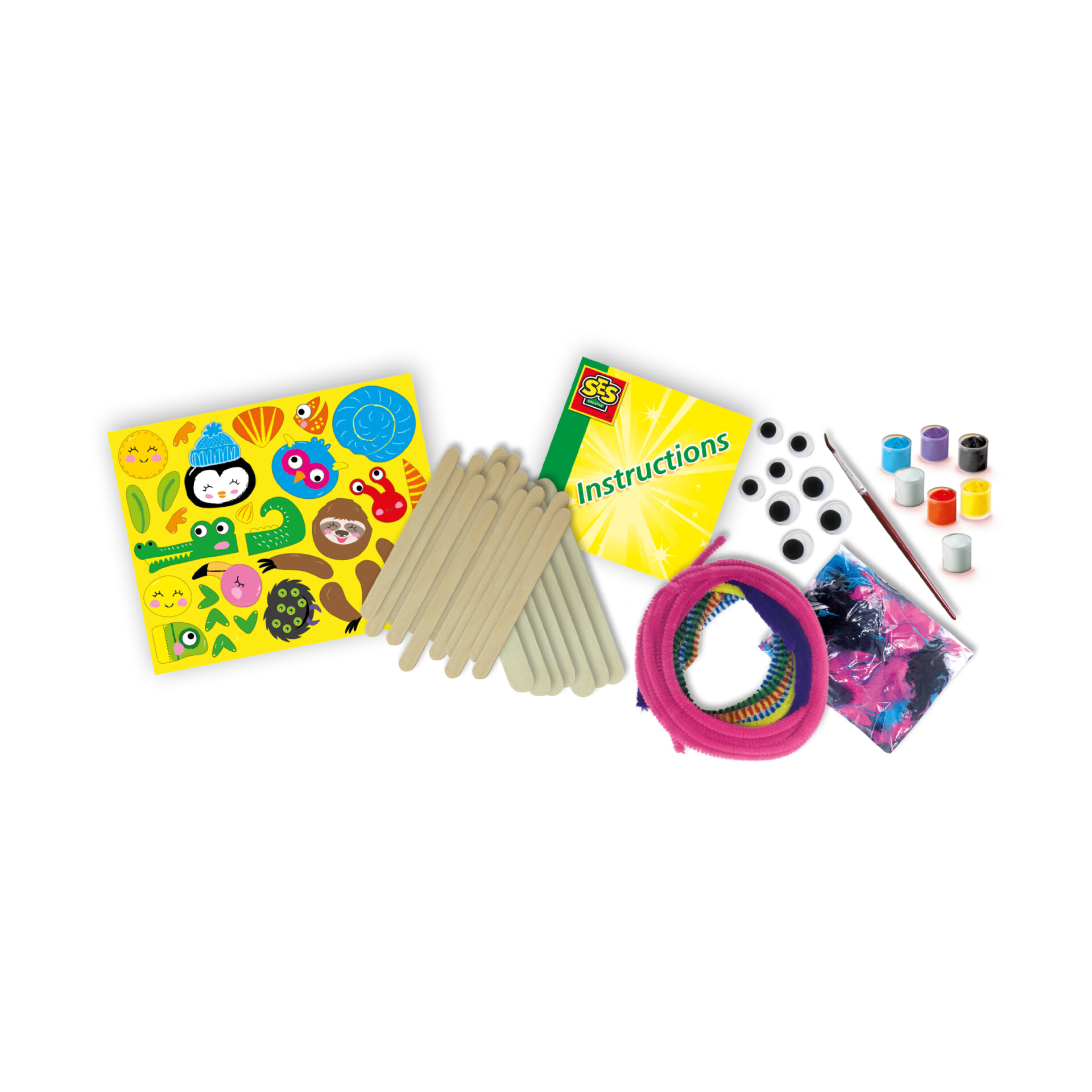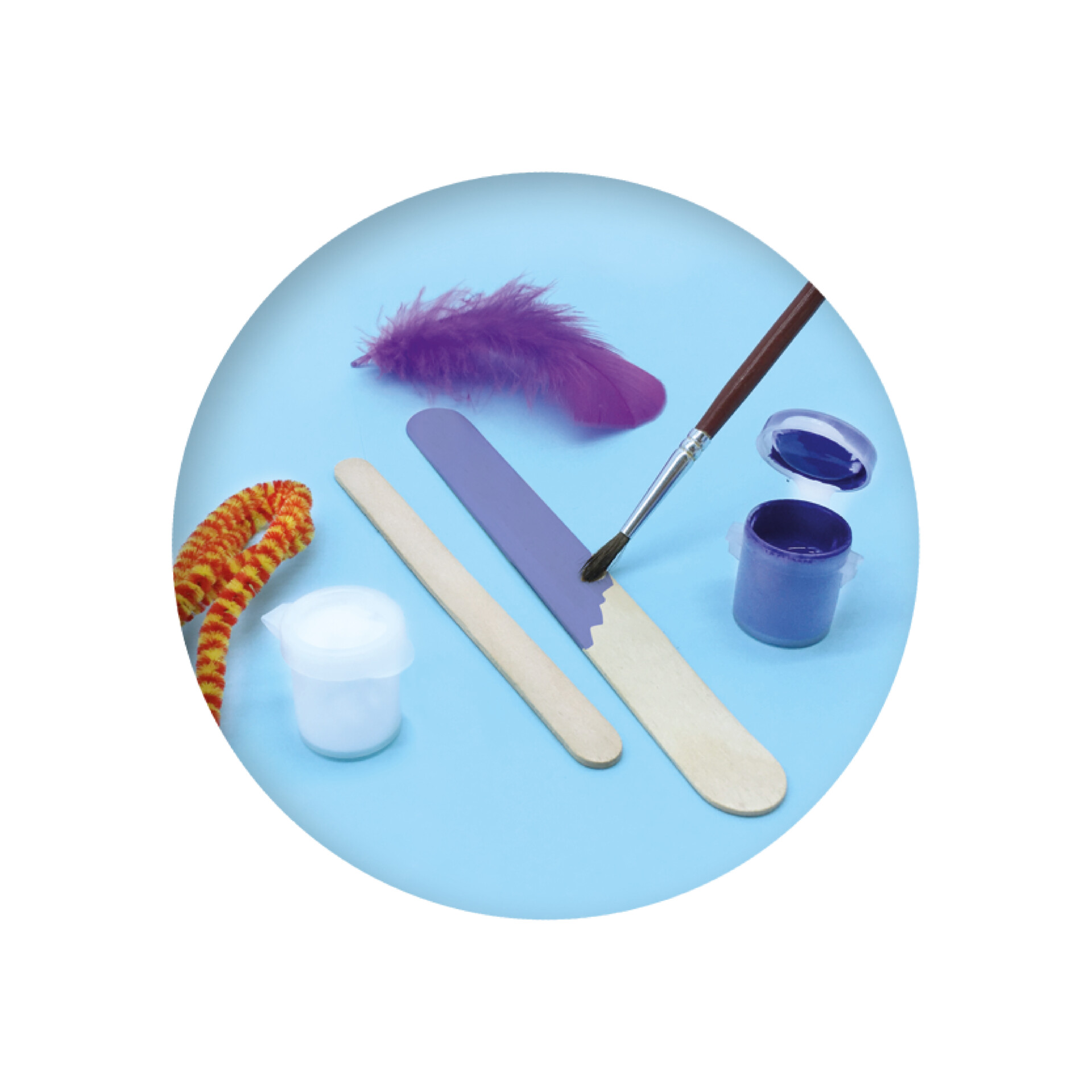 Description
With this crafting set from SES Creative, you can craft fun animals with ice cream sticks. Use the instructions to quickly make a fun flamingo, sleepy sloth or a dangerous crocodile. Paint the ice cream sticks and stick the paper shapes, feathers, googly eyes and chenille pipe cleaners on top. Which animal will you make first?
Available at
View on Bol.com
View on Lobbes
View on internet-toys.com
Features
Contents
Specifications
Real wooden popsicle sticks in two sizes
Bring your animals to life with the additional supplied handicraft materials
Stimulates creativity
Develops motor skills.
21 ice lolly sticks in two sizes Glue Six colours of paint Brush Feathers Chenille pipe cleaners Printed details Googly eyes in two sizes Instructions
Artikelnummer: 14005
Minimale leeftijd: 5 yr(s)