I learn to use scissors – Animal puzzle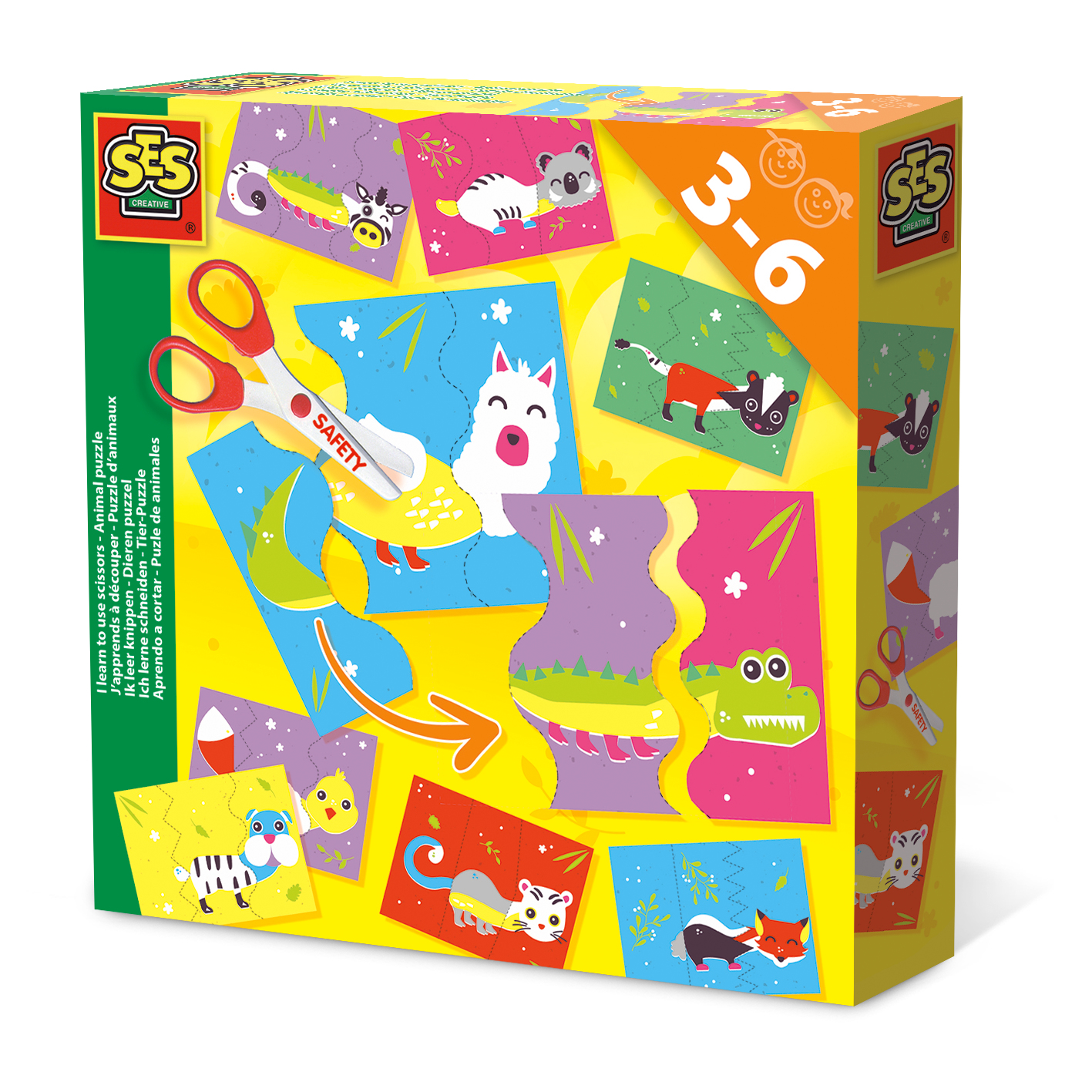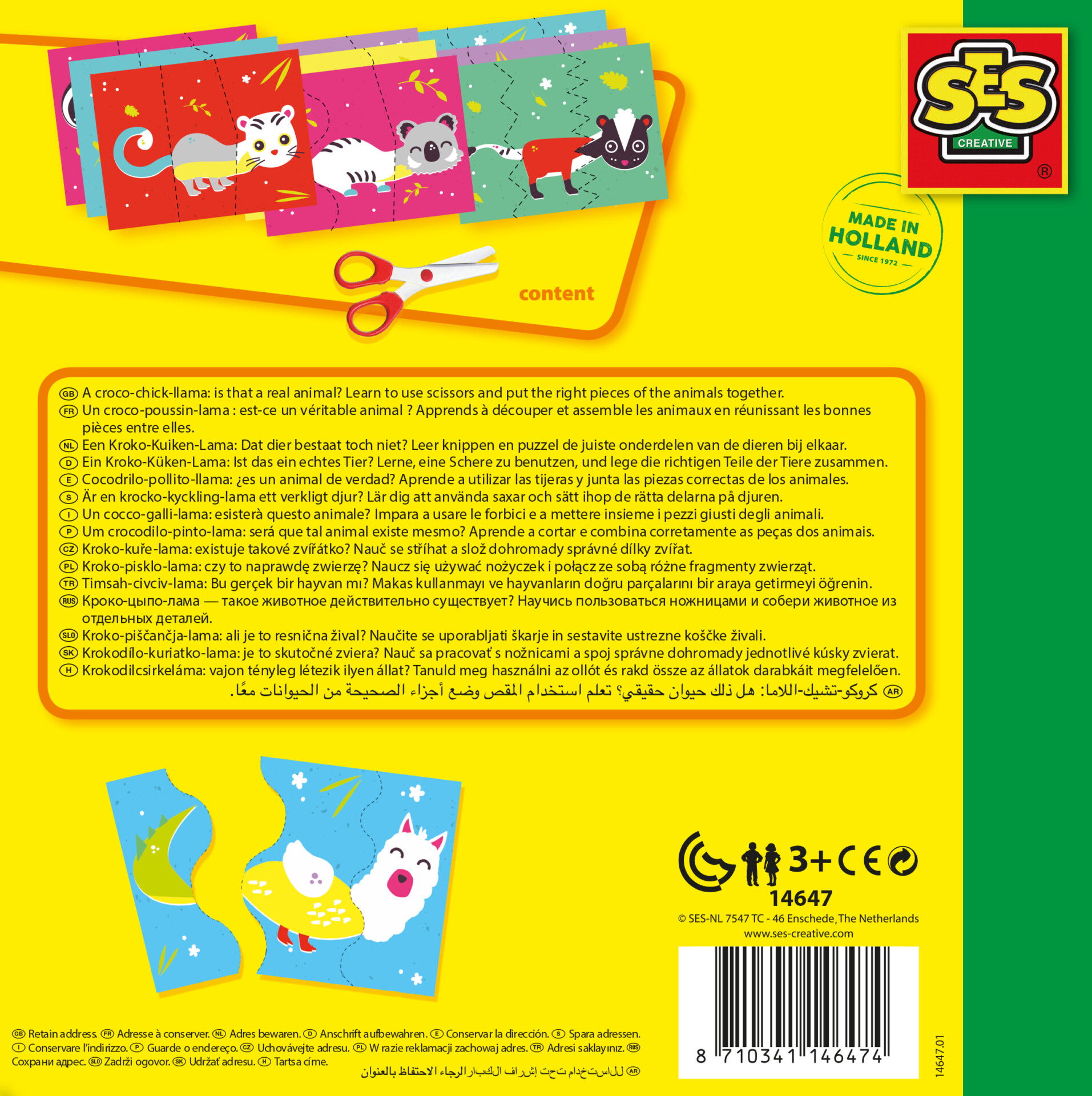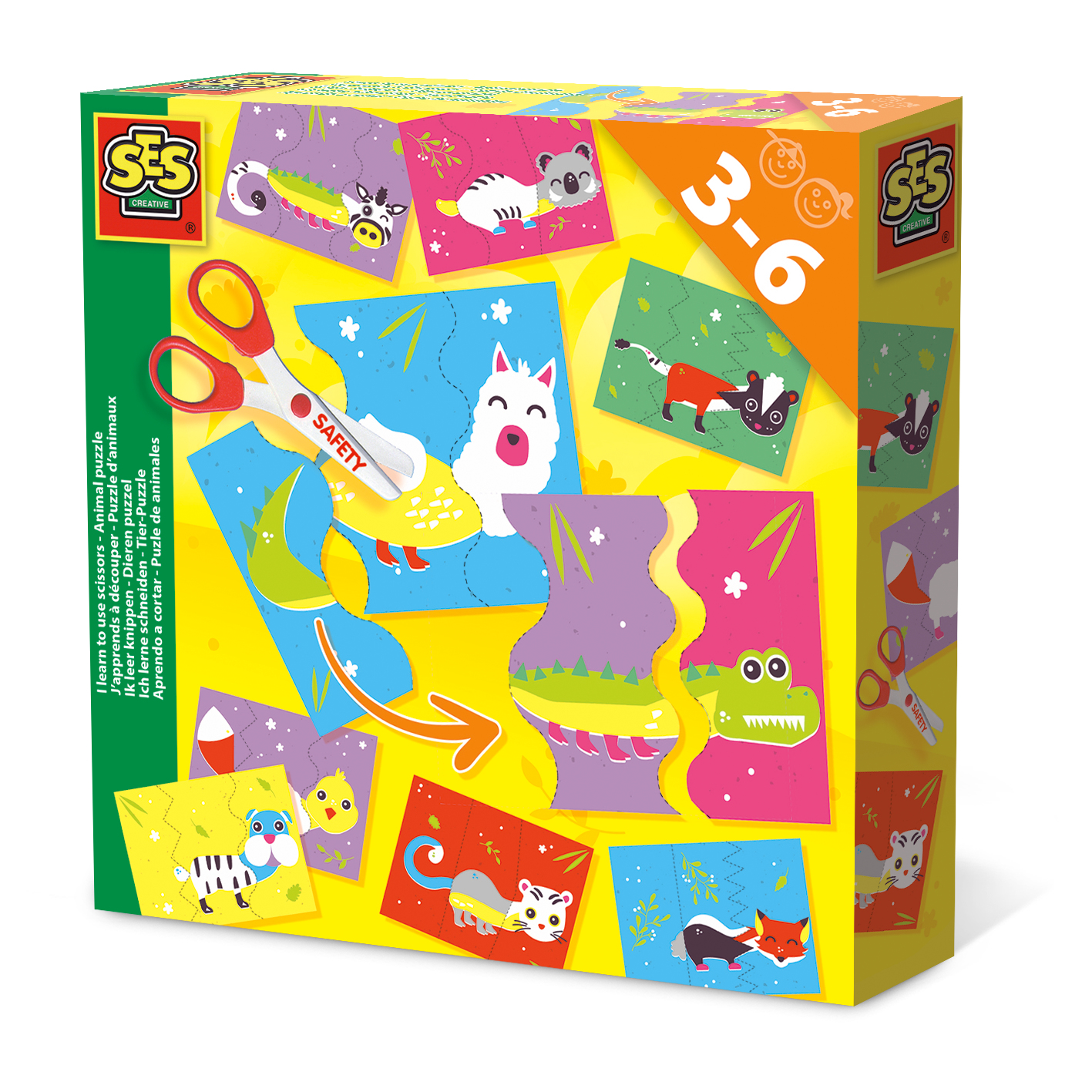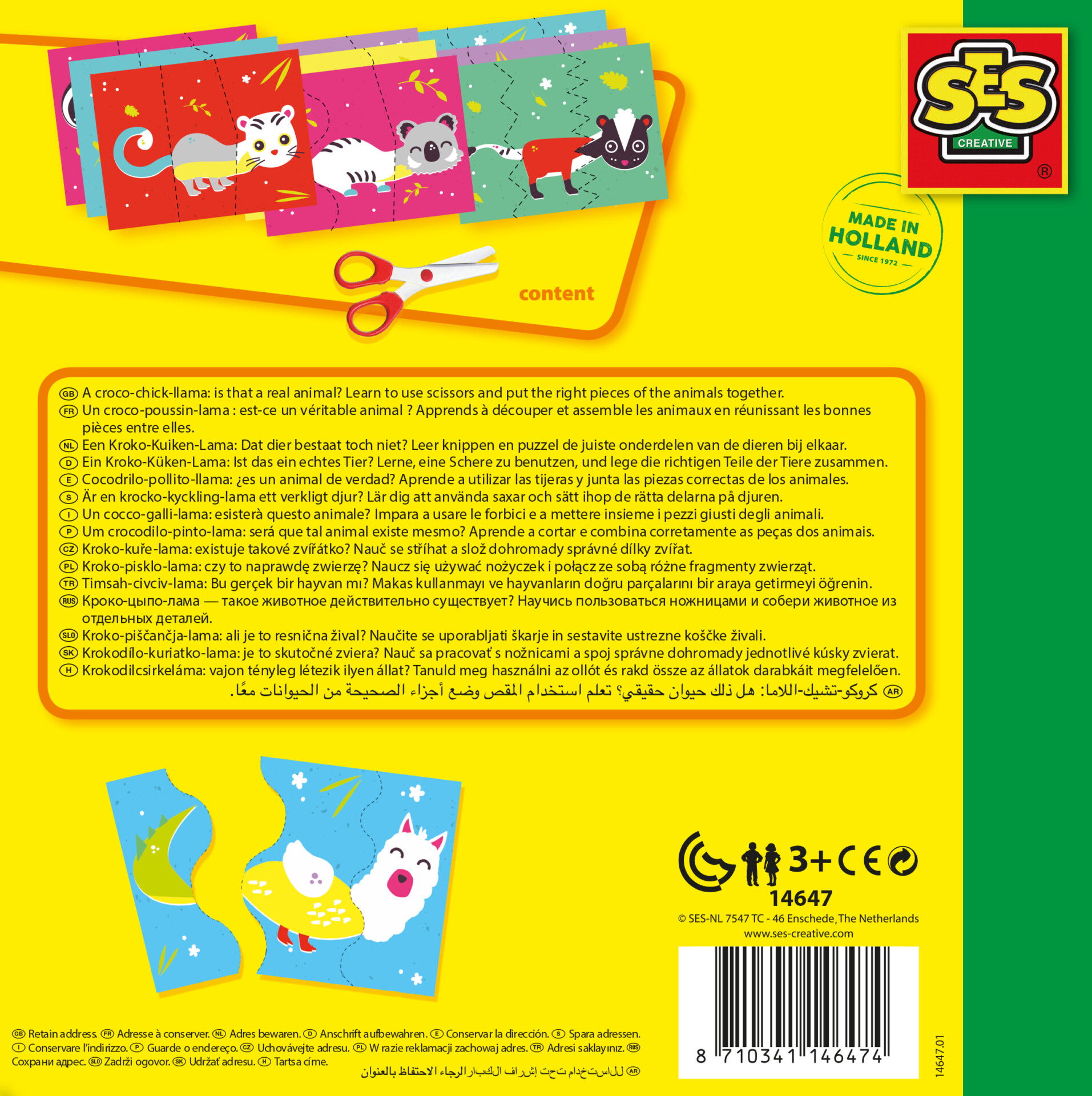 Description
Want to safely learn to cut with scissors while making your own puzzle? You can do all of this with the I learn to use scissors – Animal puzzle crafting set from SES Creative. The child-safe scissors only cut paper. Clothing, hair and fingers are totally safe! First cut the animals' heads, bodies and tails along the dotted lines. Then put the right parts of the puzzle together so that the crocodile, zebra and other animals have their bodies back.
Available at
View on Bol.com

View on Top1Toys
View on internet-toys.com
Features
Contents
Specifications
Learn step-by-step to cut in a fun and safe way
These safe scissors don't cut hair or textiles
The cut out sheets form puzzle pieces
Find the right puzzle pieces and put them together to make the animals complete
Suitable for young children
Stimulates creativity
Develops motor skills.
9 cut and puzzle sheets Safety scissors
Artikelnummer: 14647
Minimale leeftijd: 3 yr(s)