Glitter tube bracelets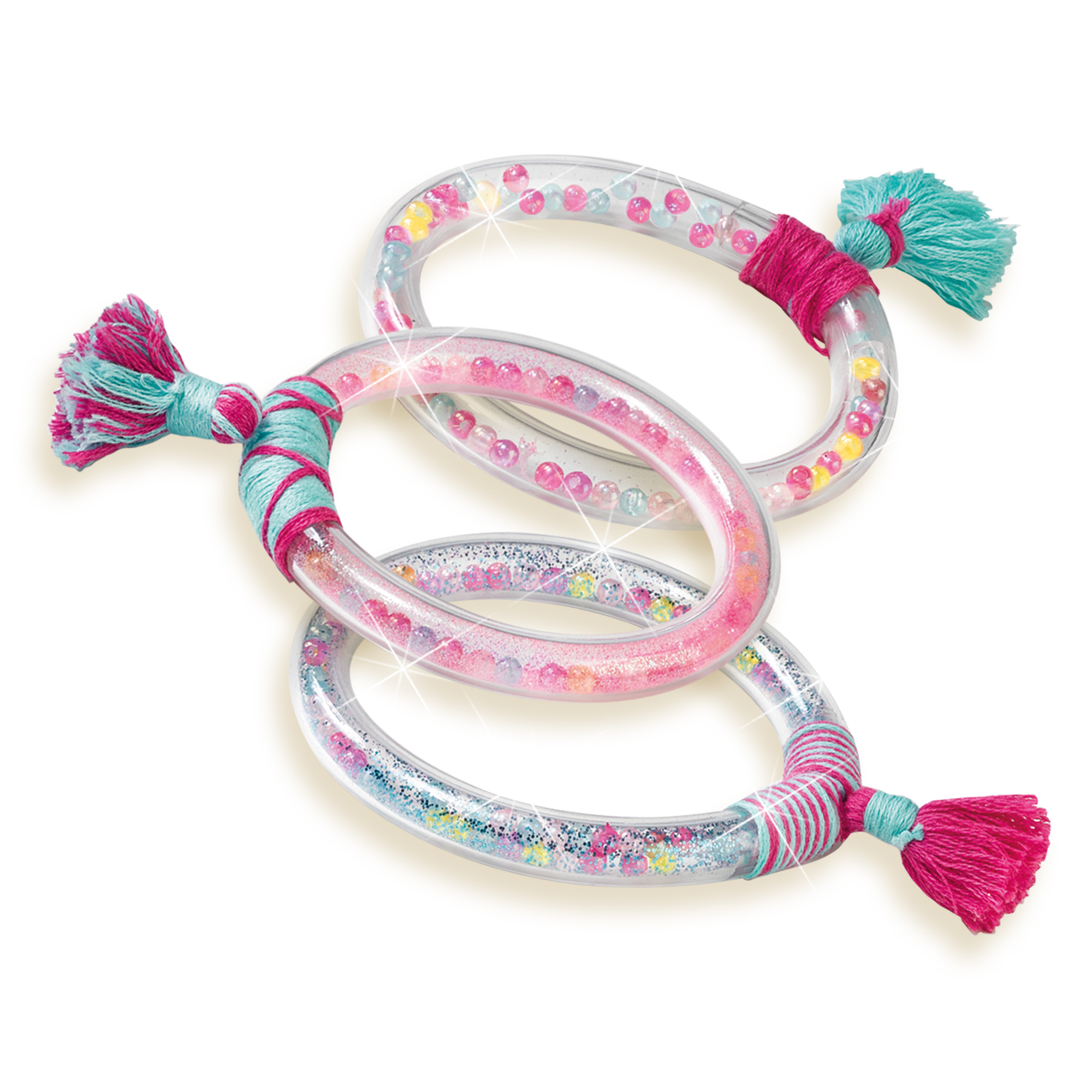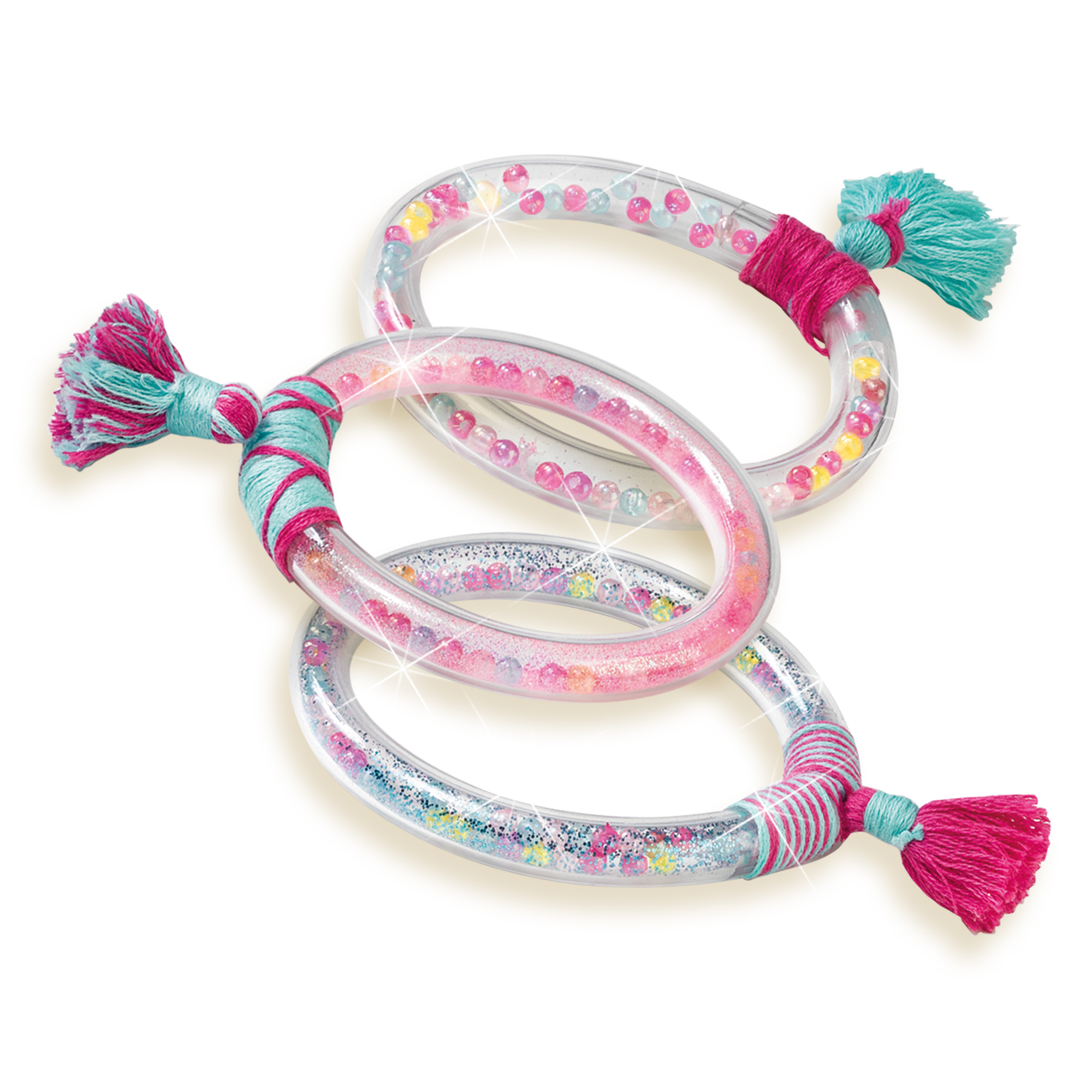 Description
Making cheerful bracelets doesn't have to be difficult at all! You can fill the three transparent tube bracelets with the coloured beads and glitters using the funnel provided. Once you close the bracelets, you can decorate these further with homemade tassels made with embroidery threads.
Available at
View on Bol.com
View on Lobbes
View on internet-toys.com
Features
Contents
Specifications
Easily make three bracelets
With two different coloured glitters
Clear instructions.
3 tube bracelets
Funnel
Mix of beads
2 coloured glitters
2 coloured embroidery threads
Instructions
Artikelnummer: 14667
Minimale leeftijd: 5 yr(s)