"Finntoss Jr." – Finnish throwing game Jr.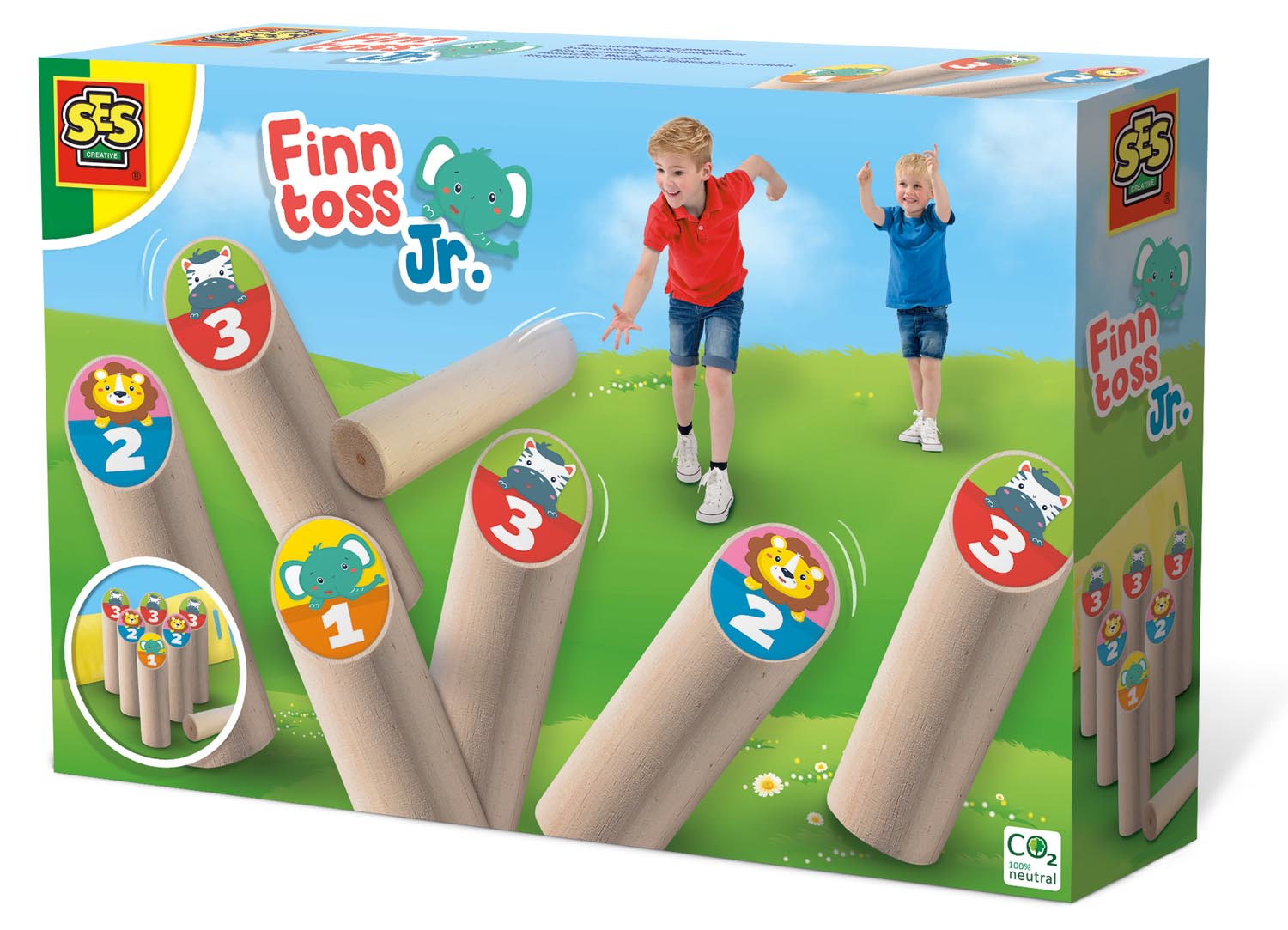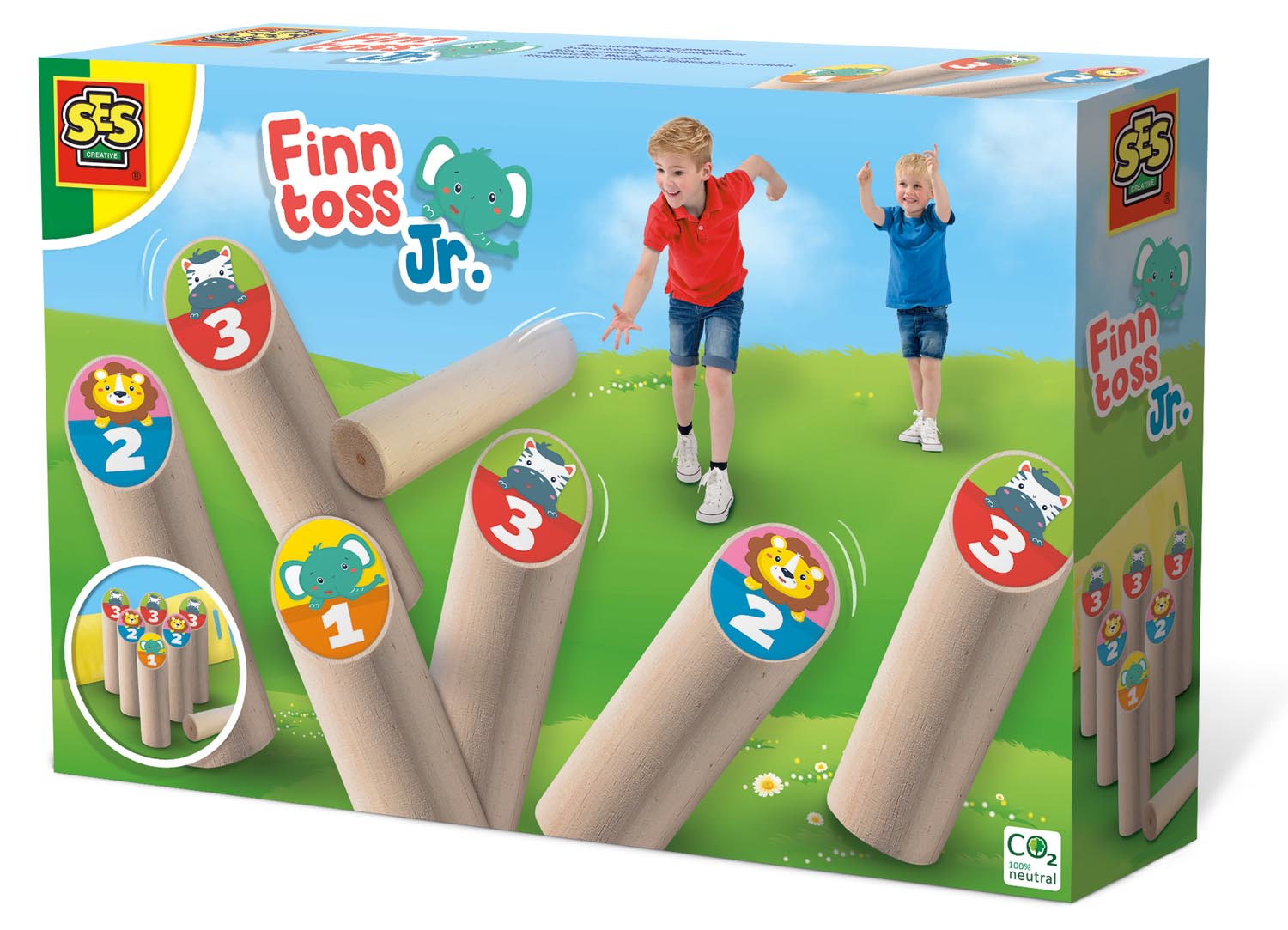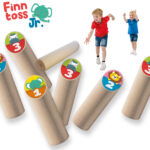 Description
Are you good at bowling? Show off your skills and be the first to score 10 points. Challenge mum and dad to a competition in the park, on the beach, on the pavement or in your garden.
The bright animal pins are worth points. Knock the pins over with a throwing pin and try to get exactly 10 points. Read the instructions carefully before playing. It's also great for taking on holiday with the handy storage bag.
Available at
View on Bol.com
Features
Contents
Specifications
Real wooden parts
Bright, illustrated pins
Junior version with simple scoring system
Instructions with scorecard you can fill in
Useful storage bag
Suitable for outdoor use
6 wooden pins
1 Wooden throwing pin
Animal head stickers with points
Textile storage bag
Instructions
EAN code: 8710341022969
Artikelnummer: 02296
Minimale leeftijd: 4 yr(s)