Casting and painting – Unicorns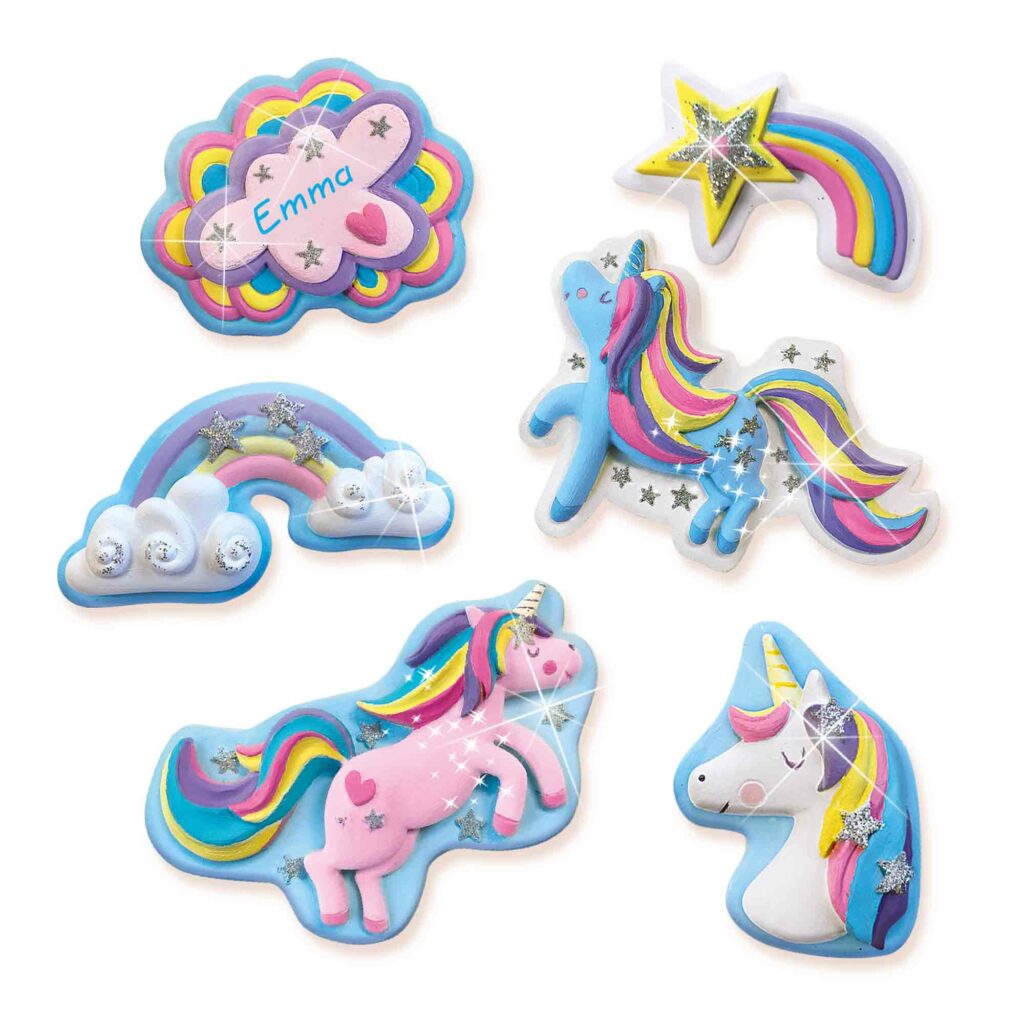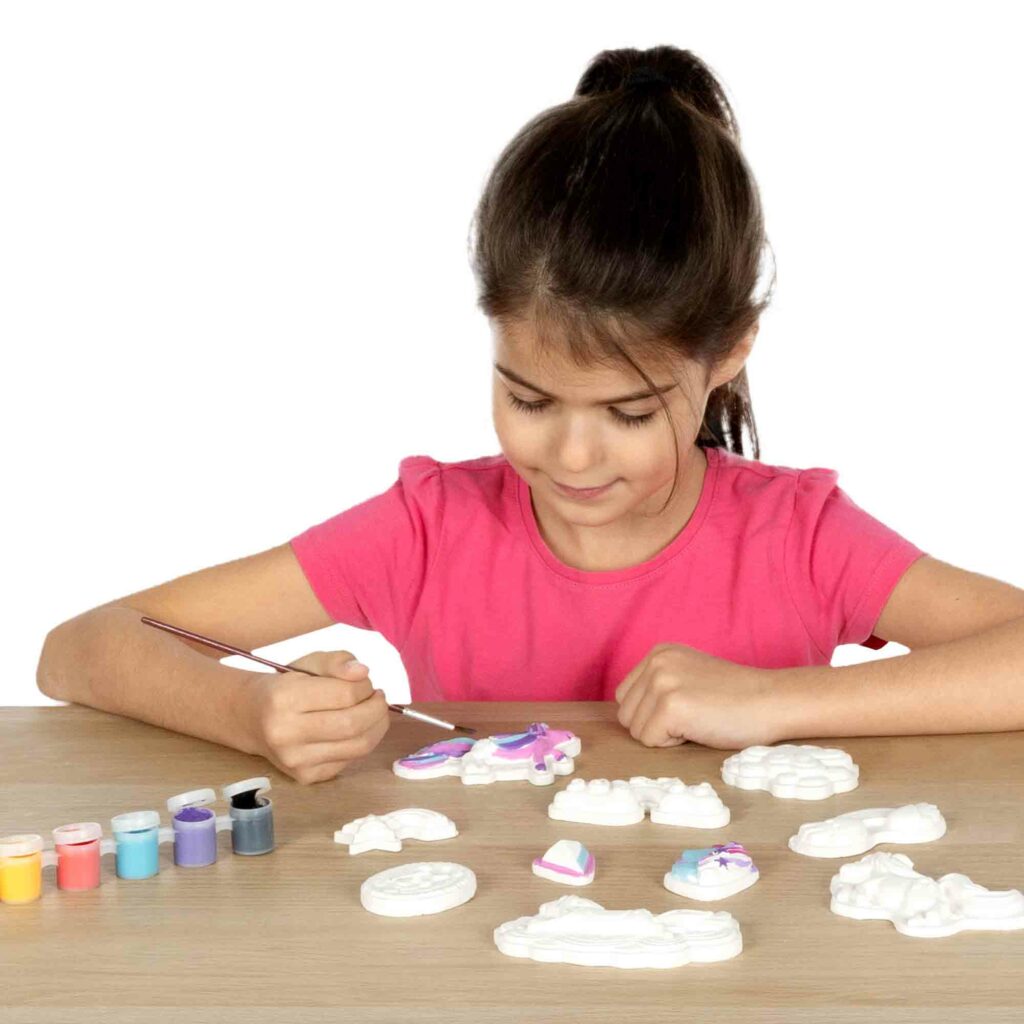 Description
Do you also love unicorns? This set by SES Creative allows you to carve all kinds of unicorn figurines, made of plaster. Pour the plaster into the mould and let it set. Grab the supplied paint, and paint the twelve figurines whichever way you like. Fun to make and gives a great result!
Available at
View on Bol.com
View on Lobbes
Features
Contents
Specifications
Plaster casting in relief
The detailed mould produces fantastic results
Fast-drying plaster
Unicorn theme
Paint the models in the most beautiful colours
Bright colours and good paint coverage
Incl. glitter
Stimulates creativity
The instructions can be found on the reverse of the packaging
The paint and plaster are easily washable from textiles and skin.
PlasterMould6 trendy paint coloursBrushSmoothing toolSilver glitter tubeBlue satin ribbon
EAN code: 8710341013592
Artikelnummer: 01359
Minimale leeftijd: 5 yr(s)