Casting and painting – Glitter dolphin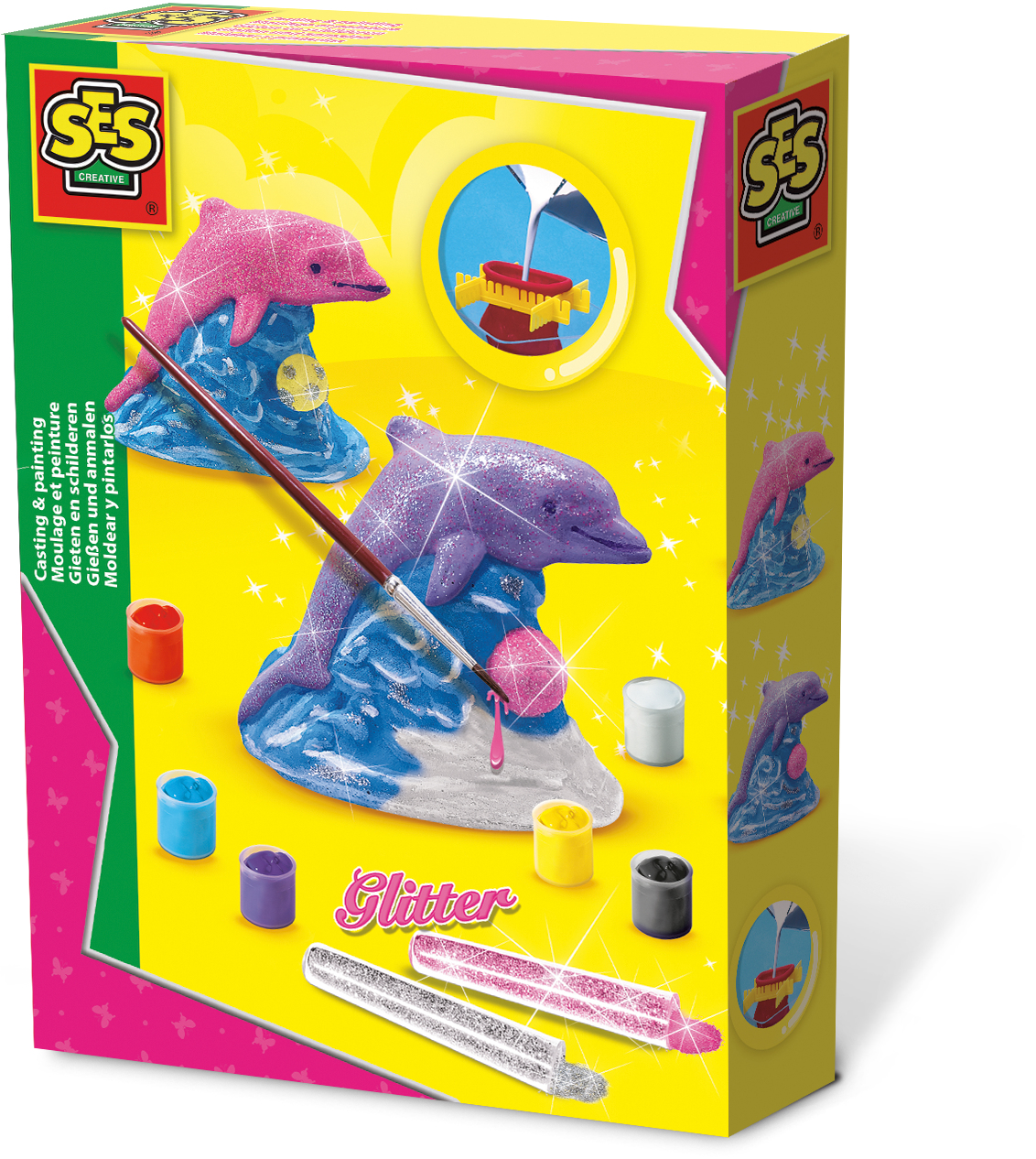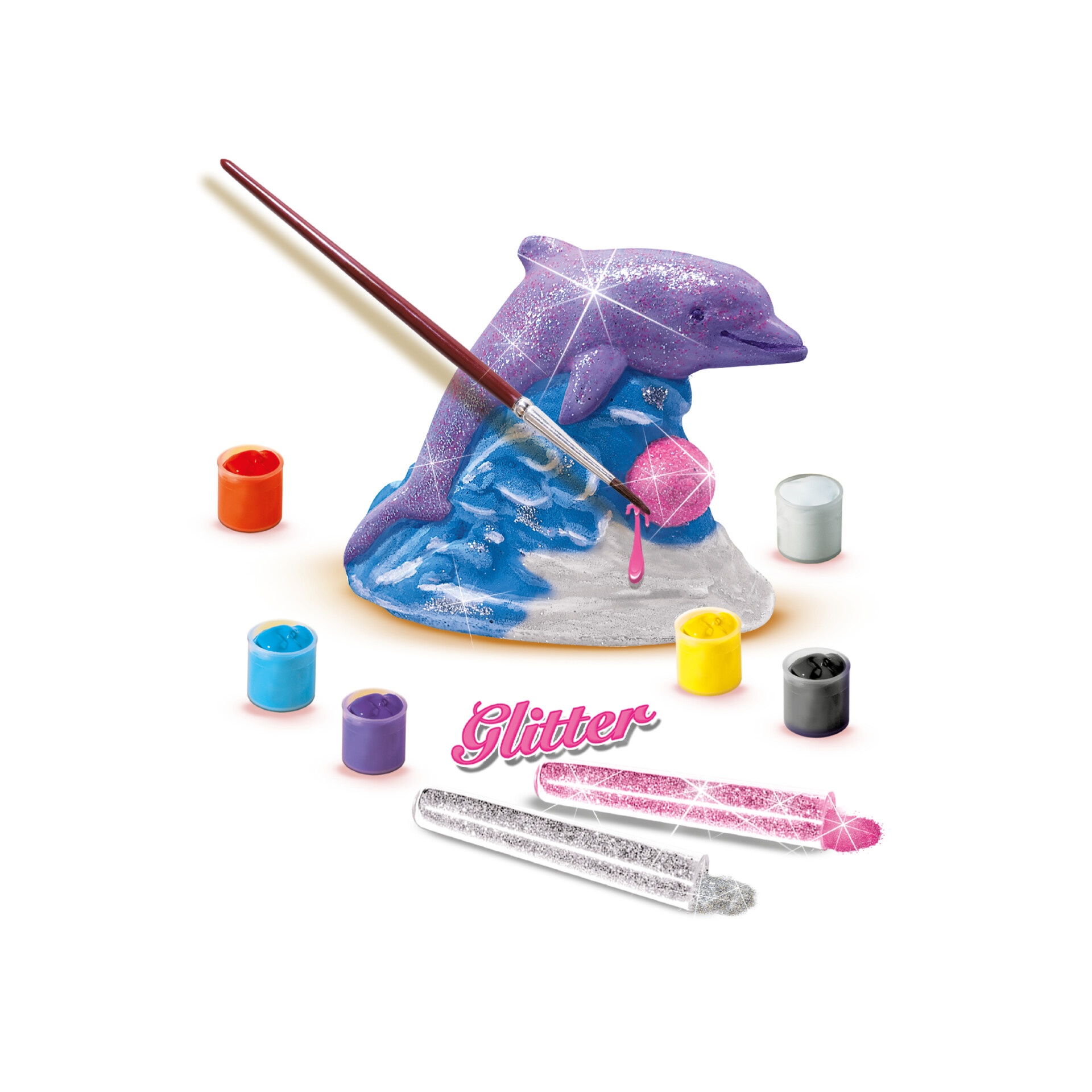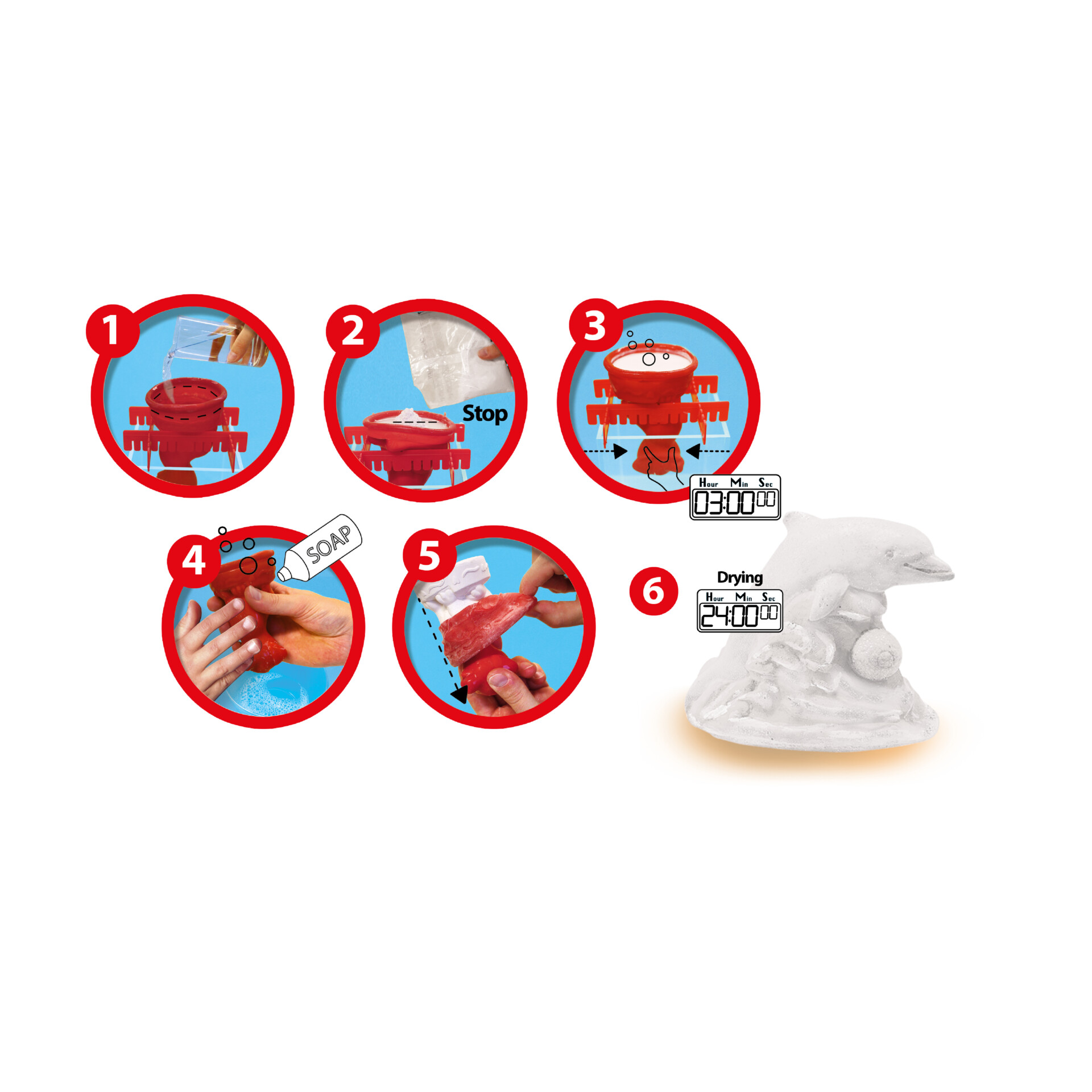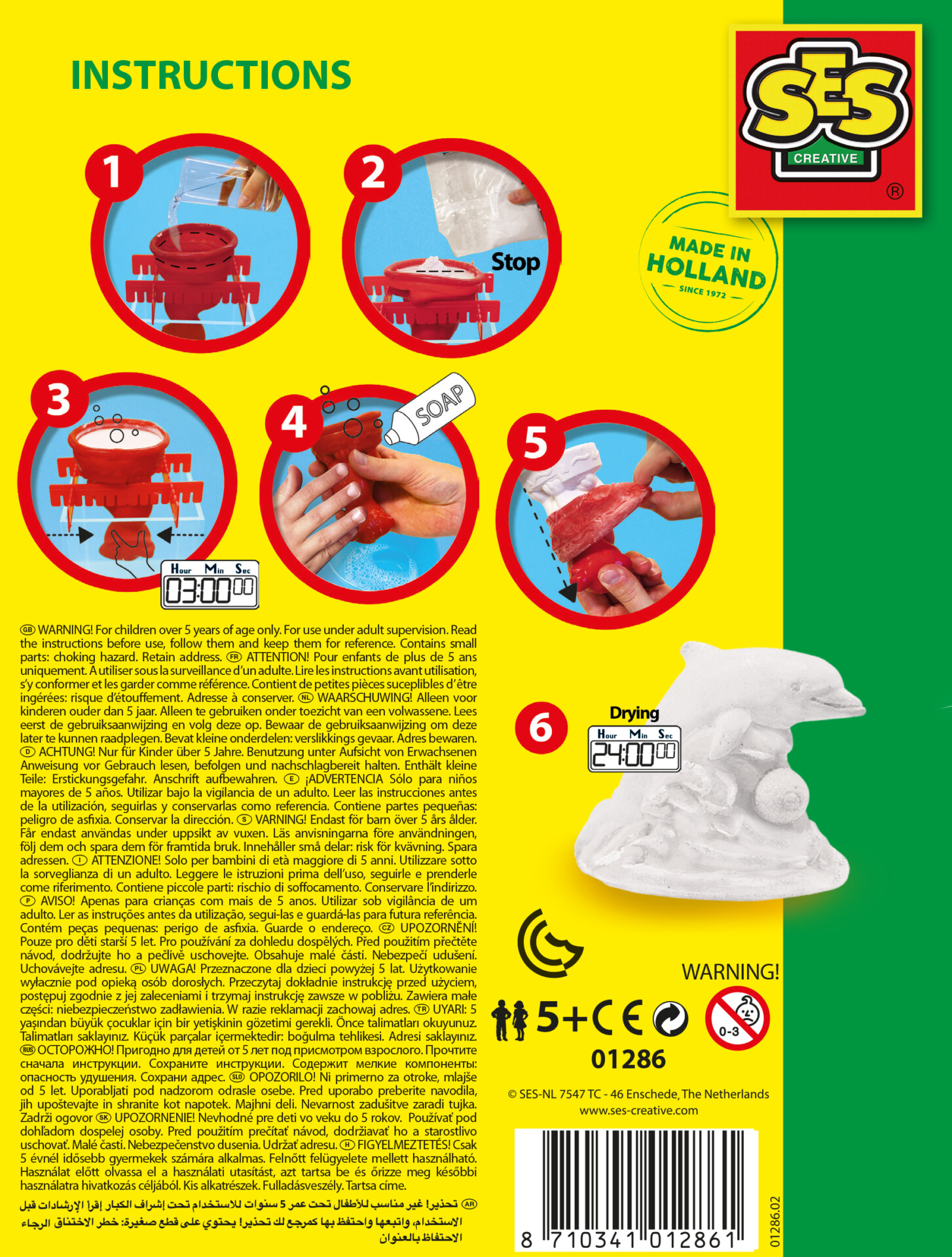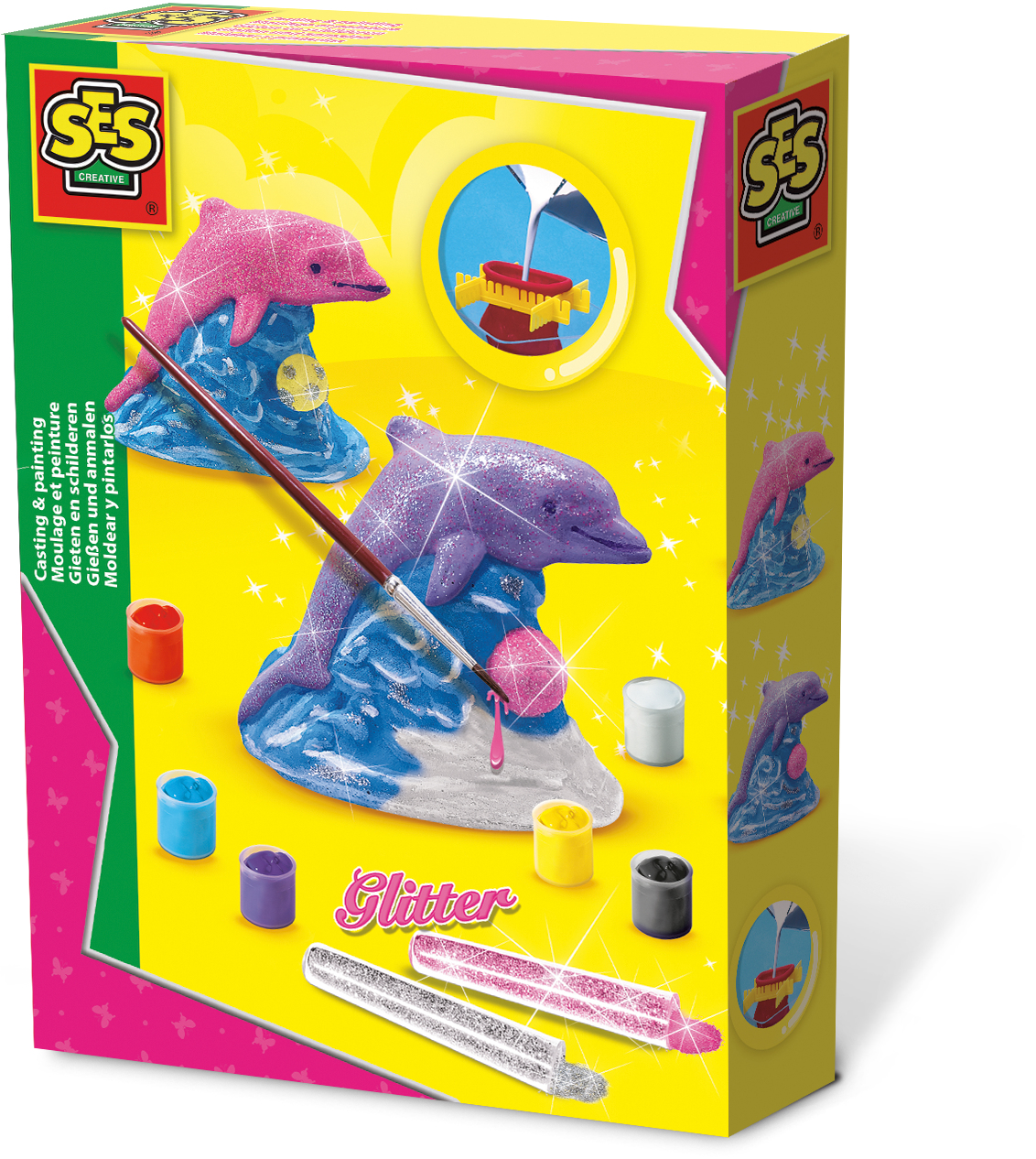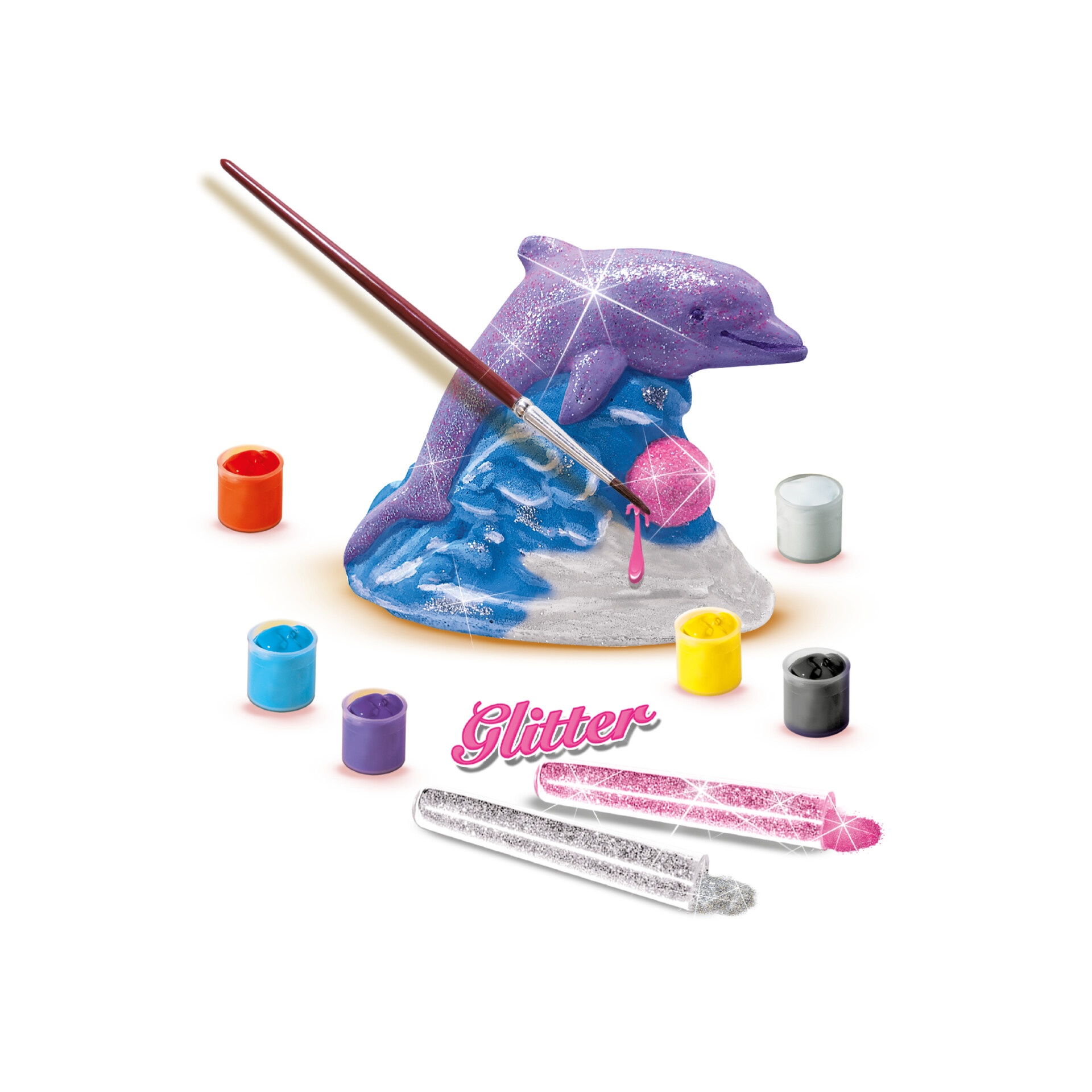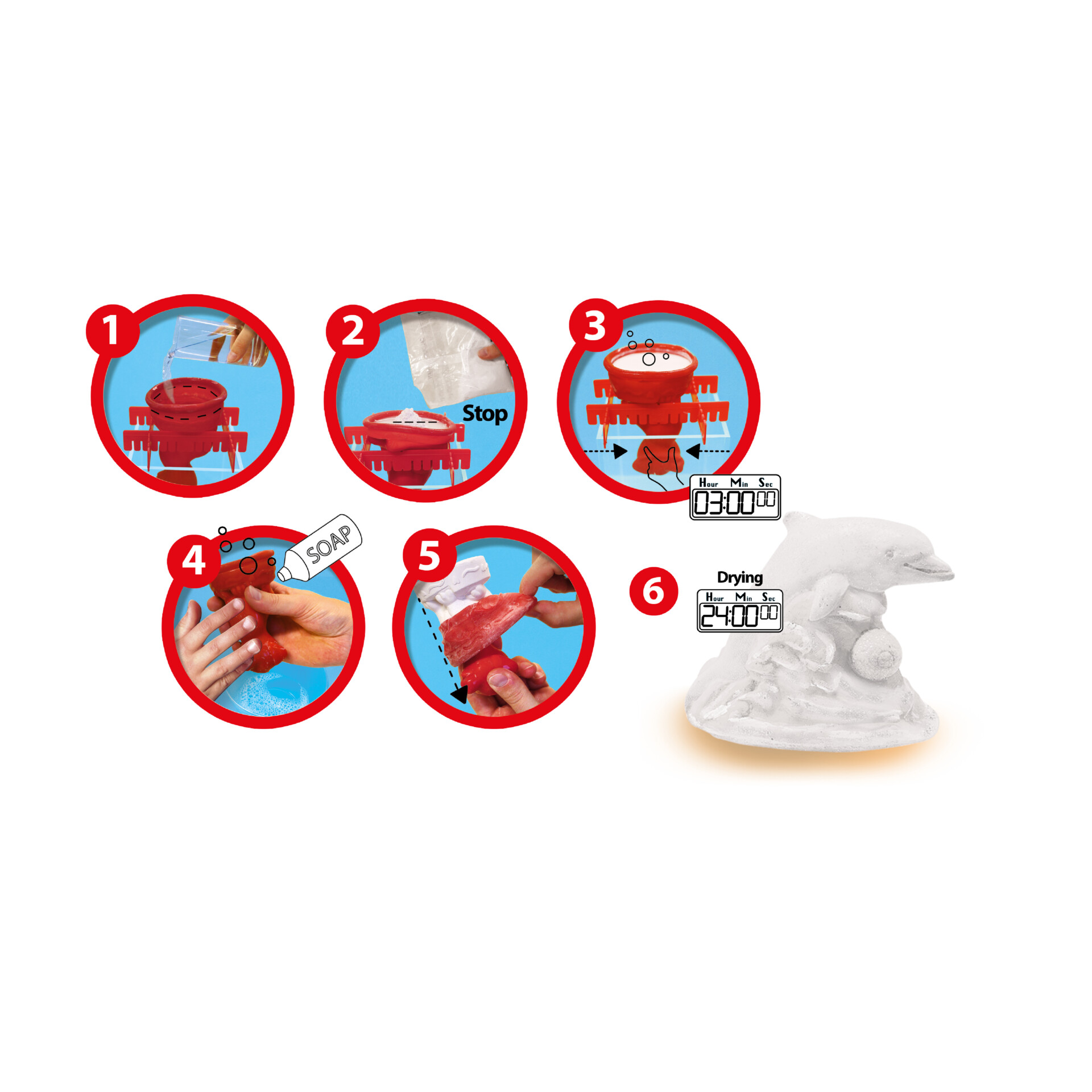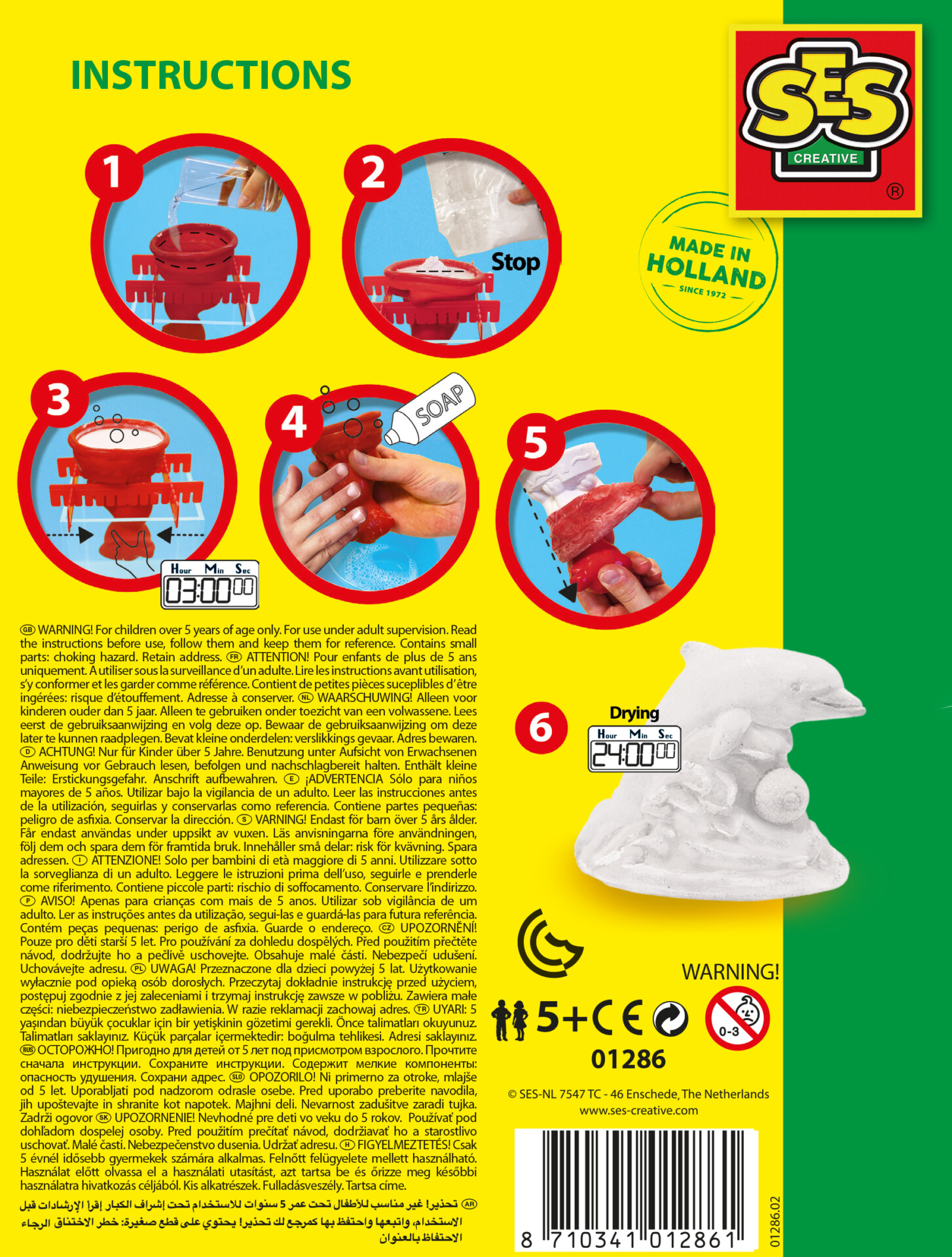 Description
Make beautiful plaster cast dolphin figures with this set from SES Creative. Pour the plaster into the mould and let it set. When the plaster has dried, you can paint the dolphin in your favourite colours and decorate it with silver and pink glitter.
Available at
View on Bol.com

View on Top1Toys
View on Lobbes
Features
Contents
Specifications
Make a 3D glitter dolphin from plaster
A detailed mould that can be used several times
Quick-drying plaster
Quick drying plaster for two figures
With two glitter colours
Thick paint
The paint and plaster are easy to wash off surfaces and out of textiles
Stimulates creativity
Made in Holland.
Plaster Latex 3D dolphin mould Six colours of paint Brush Four plastic holders Tube of pink glitter Tube of silver glitter
Artikelnummer: 01286
Minimale leeftijd: 5 yr(s)