Bowling and ring toss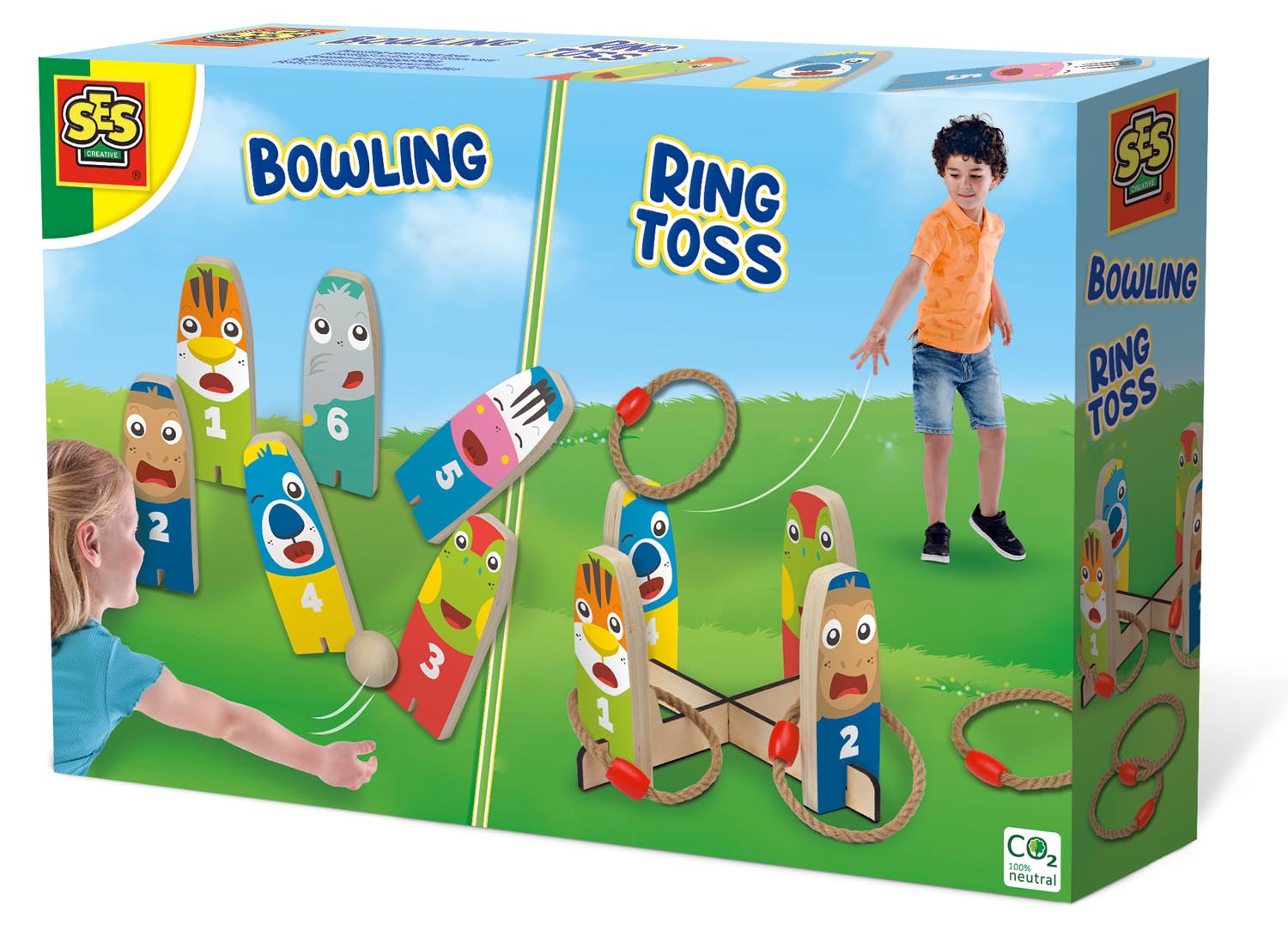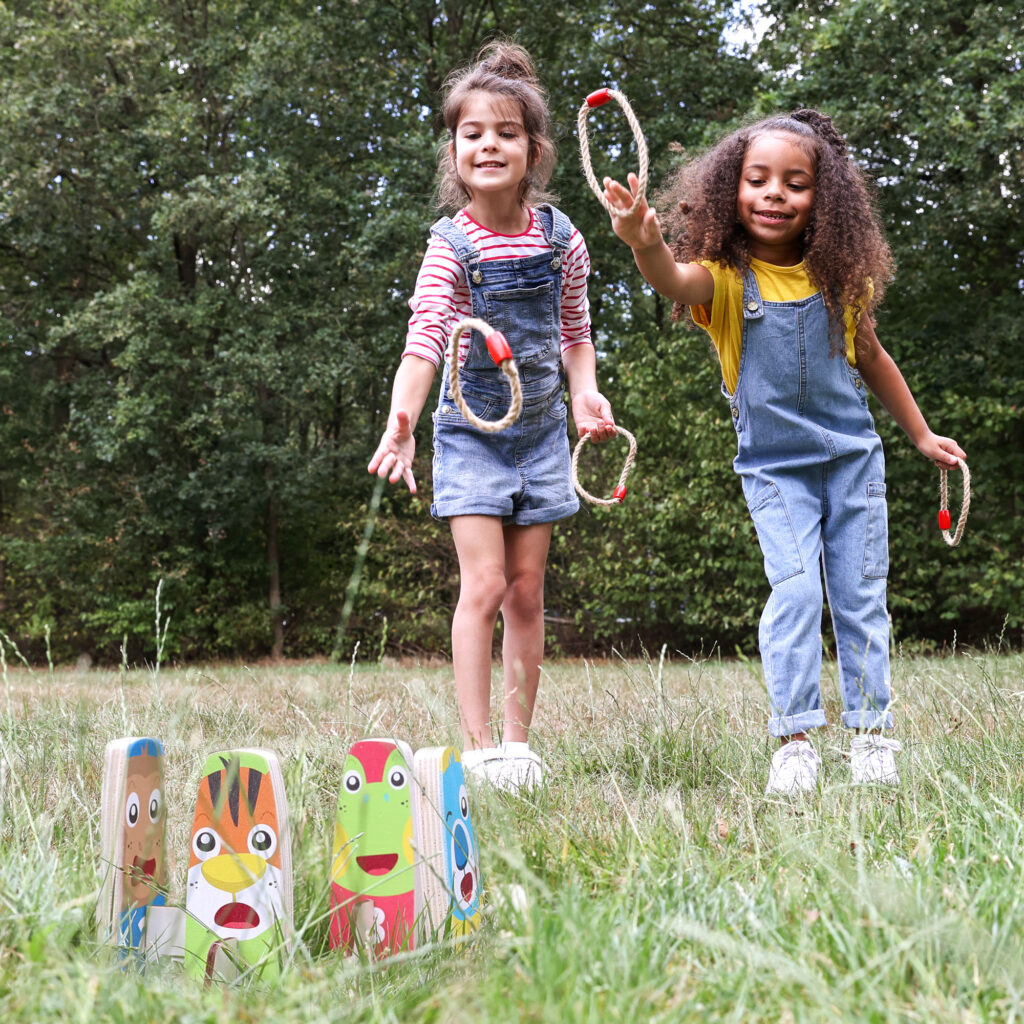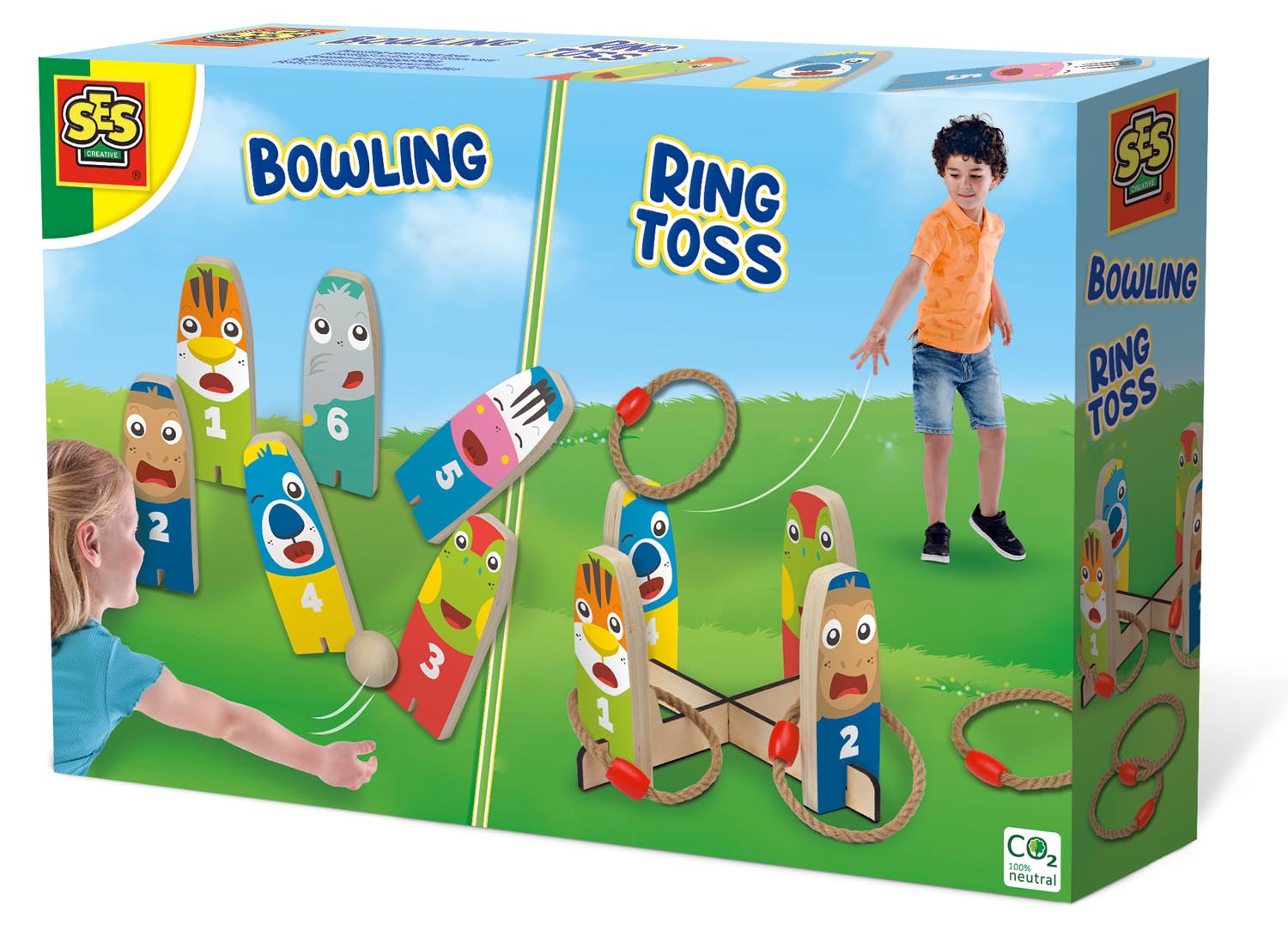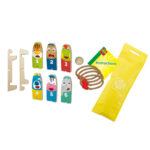 Description
With this fun group of animals, you can play two different games! Arrange the colourful animals like bowling pins and try to knock them over in one go by throwing the ball.
With the frame supplied, you can also turn them into a ring toss game. Who will throw the most rings on the animals?
This game has a handy storage bag, so you can take it everywhere you go and play it whenever! You'll never be bored again and you'll have hours of fun playing.
Available at
View on Bol.com
View on Lobbes
Features
Contents
Specifications
2-in-1 game
Real wooden parts
Strong rope rings
Bright, illustrated pins
Useful storage bag
Suitable for outdoor use
6 Bowling/ring toss pins
1 Wooden ball Ø40mm
Wooden frame for ring toss
4 rope rings
Textile storage bag
Instructions
EAN code: 8710341022914
Artikelnummer: 02291
Minimale leeftijd: 4 yr(s)