My first – Sticking shapes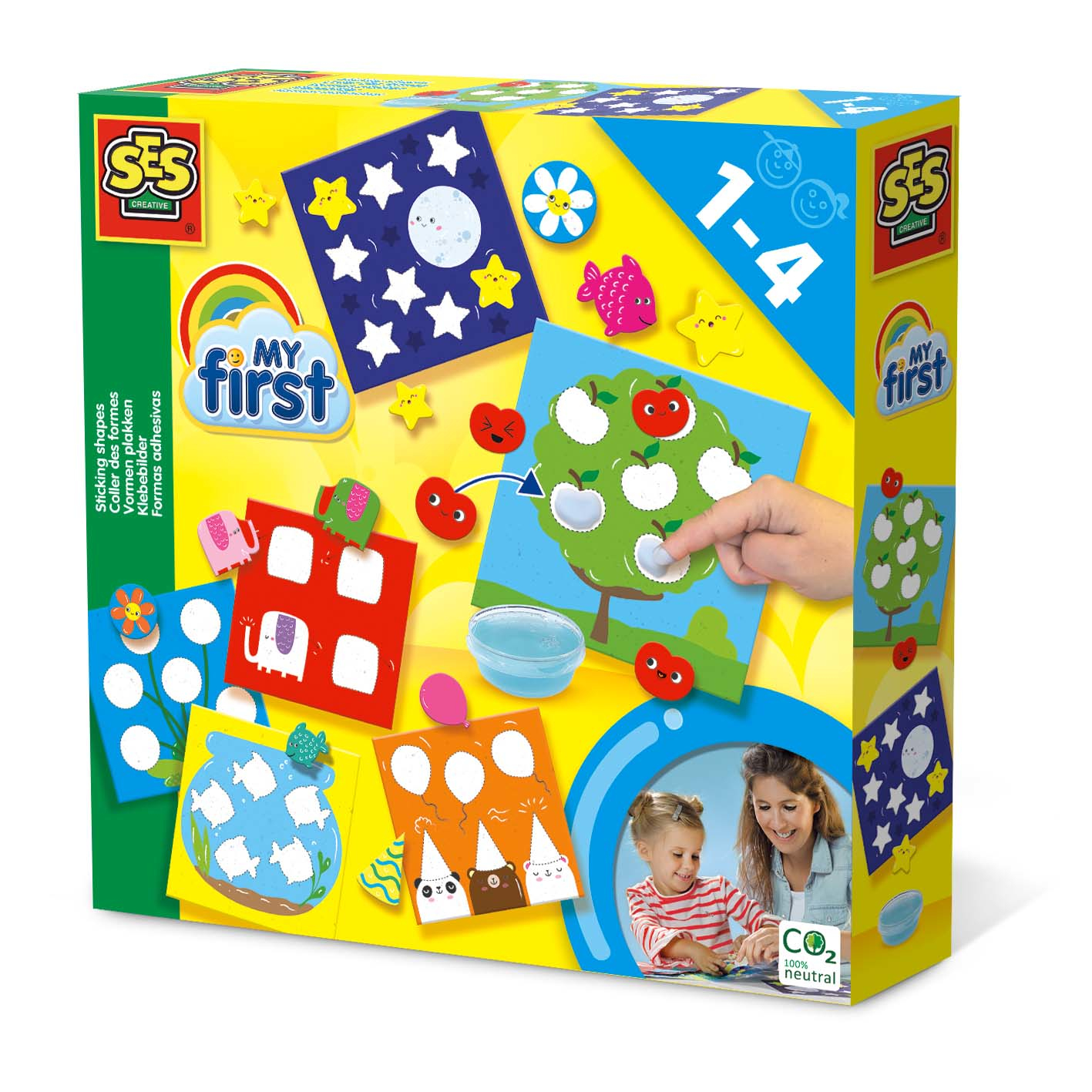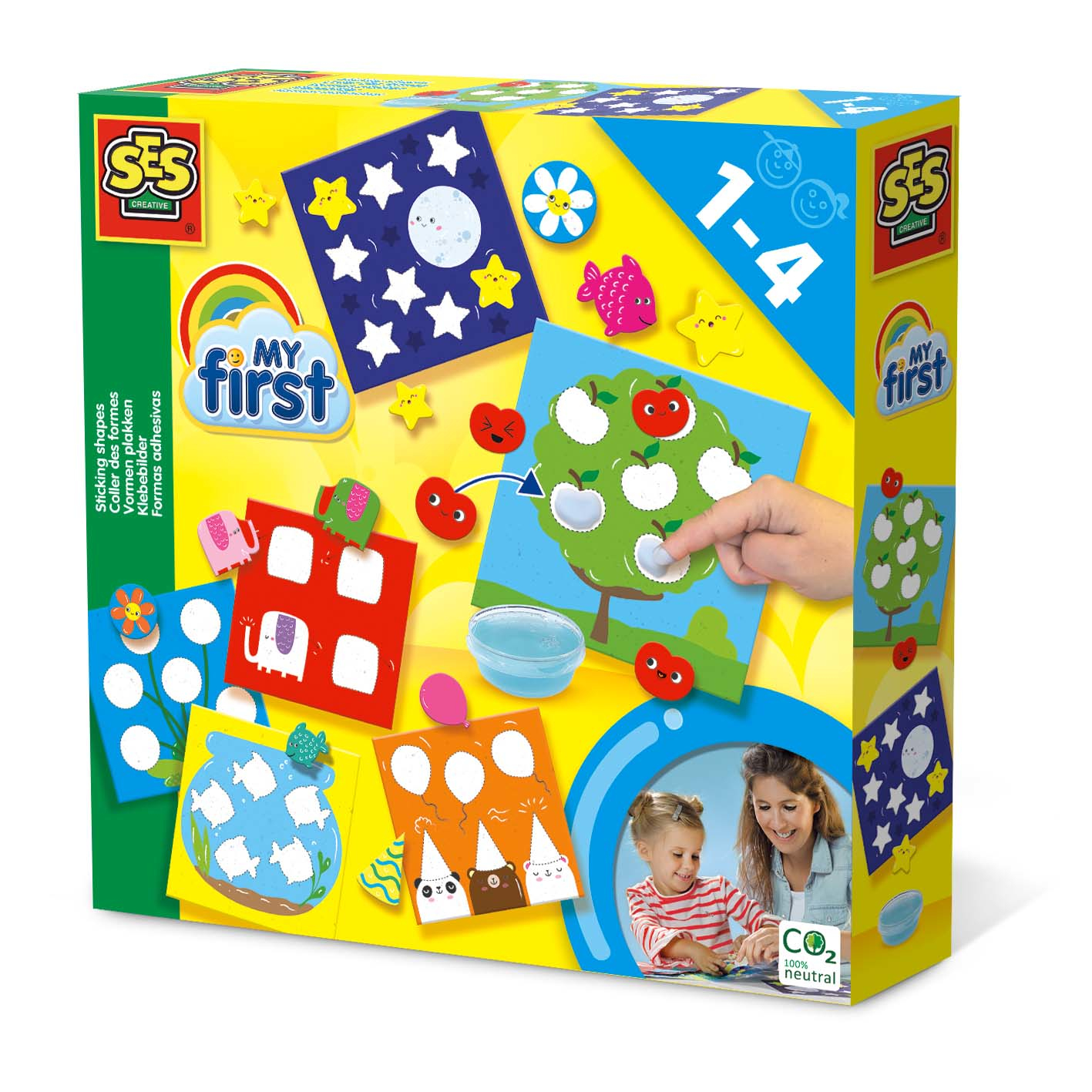 Description
Where do apples belong? In the tree! And stars? In the sky! Use your finger to dot some glue onto the open areas of the cards and stick the right shape on top. This way, you can learn to recognise shapes in a playful way and start training your fine motor skills too. The glue is easy to wash out of fabrics.
Available at
View on Bol.com
View on Lobbes
Features
Contents
Specifications
Suitable for children 1 year old and above
Fun activity for parents with young children
Stimulates creativity
Stimulates the imagination
Develops motor skills.
Six printed cards
Shapes
Glue
EAN code: 8710341144289
Artikelnummer: 14428
Minimale leeftijd: 1 yr(s)