Iron on beads – Princesses diamond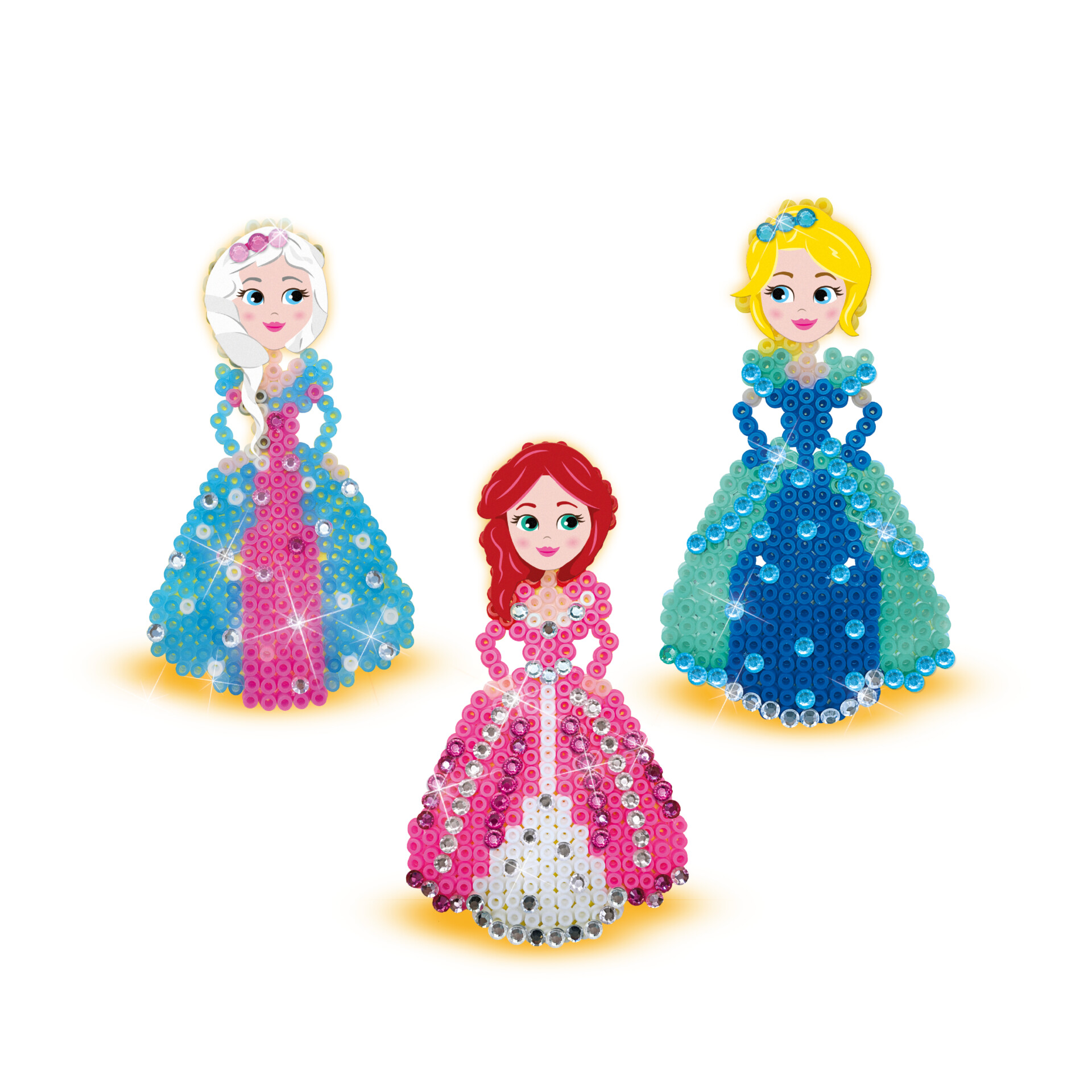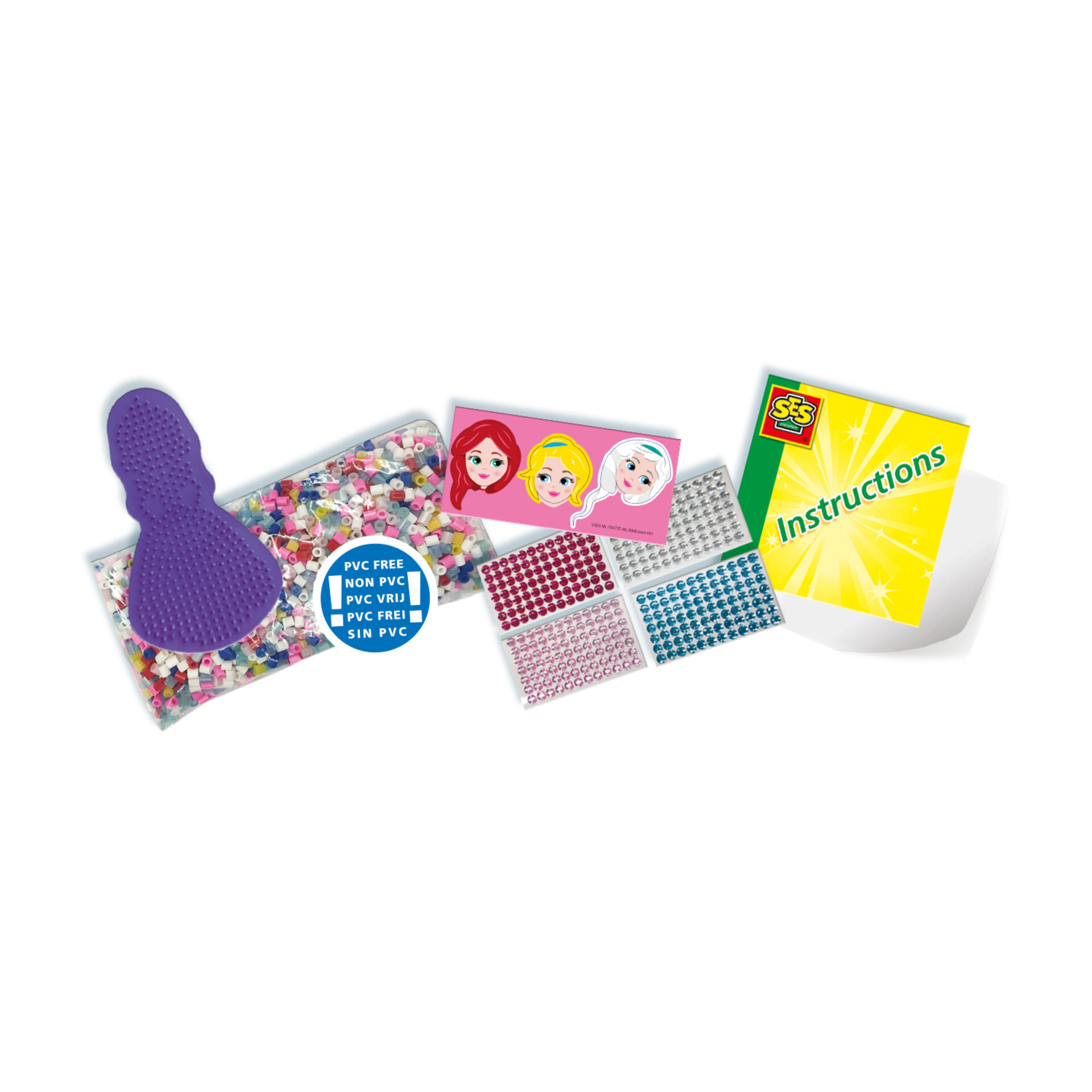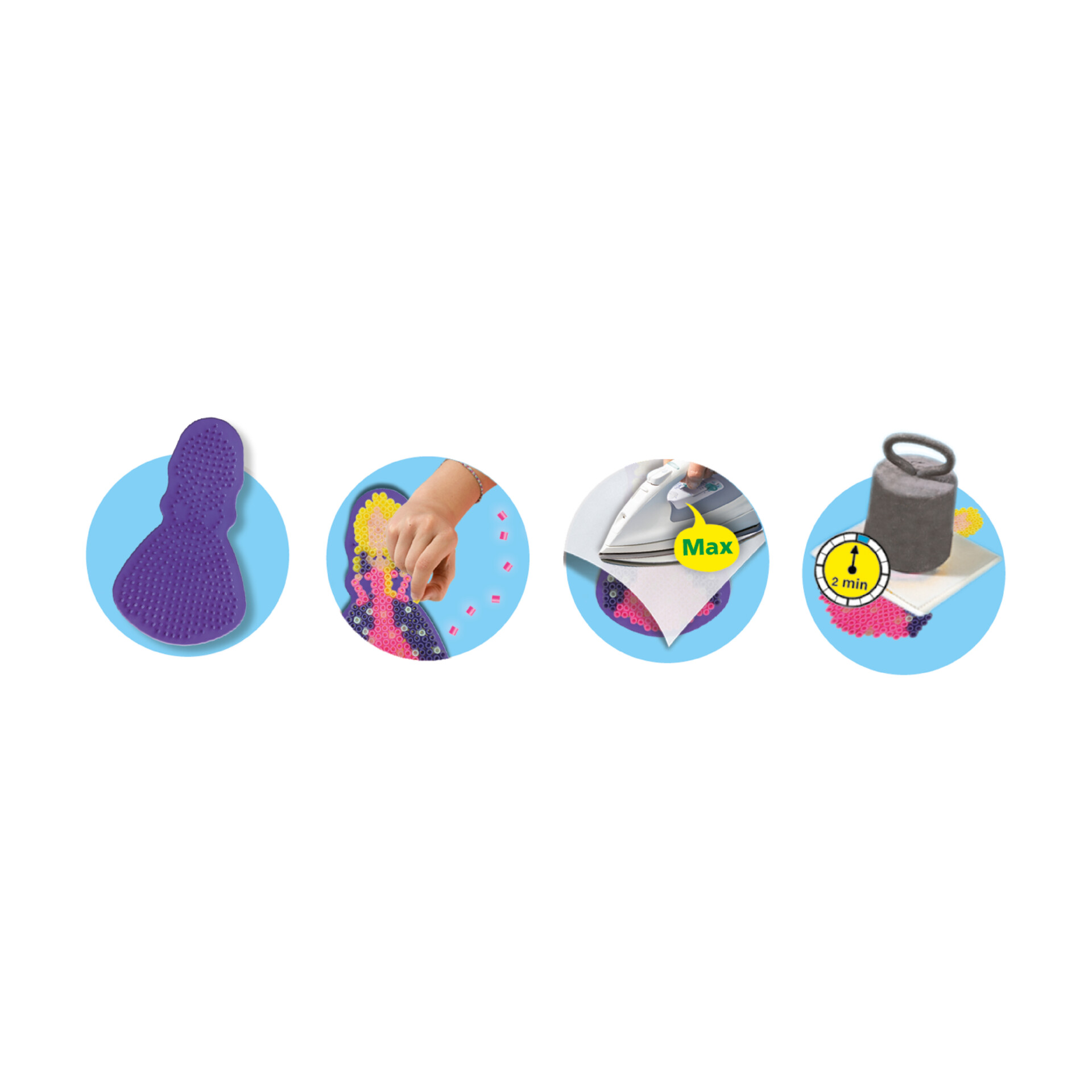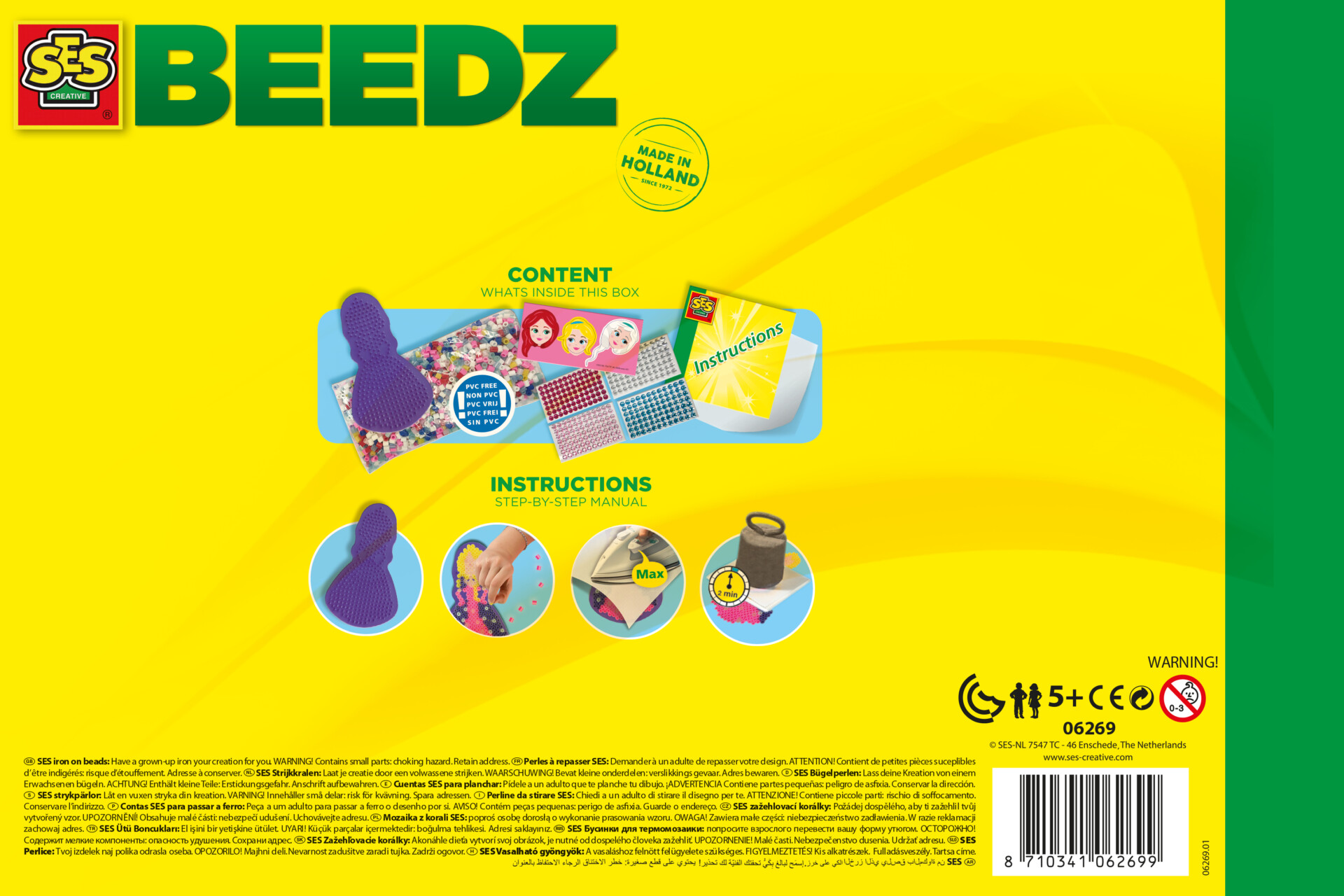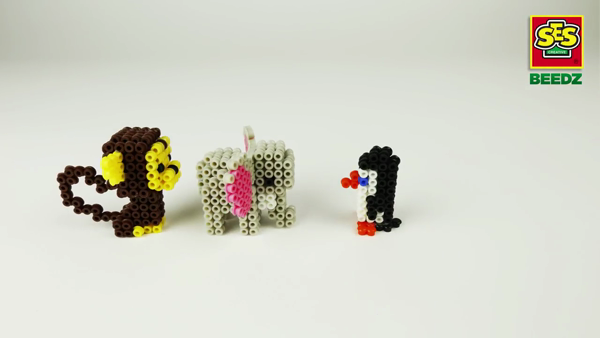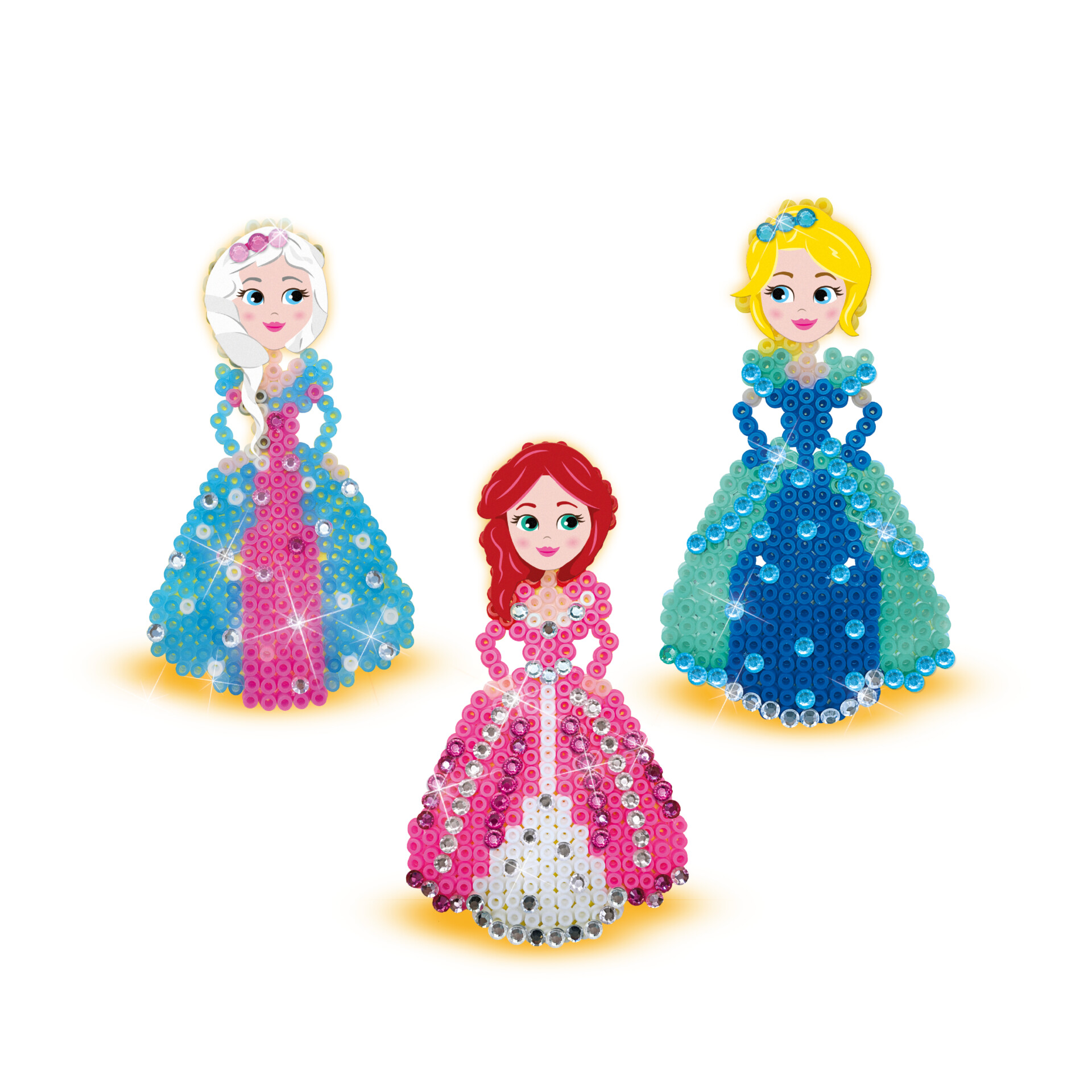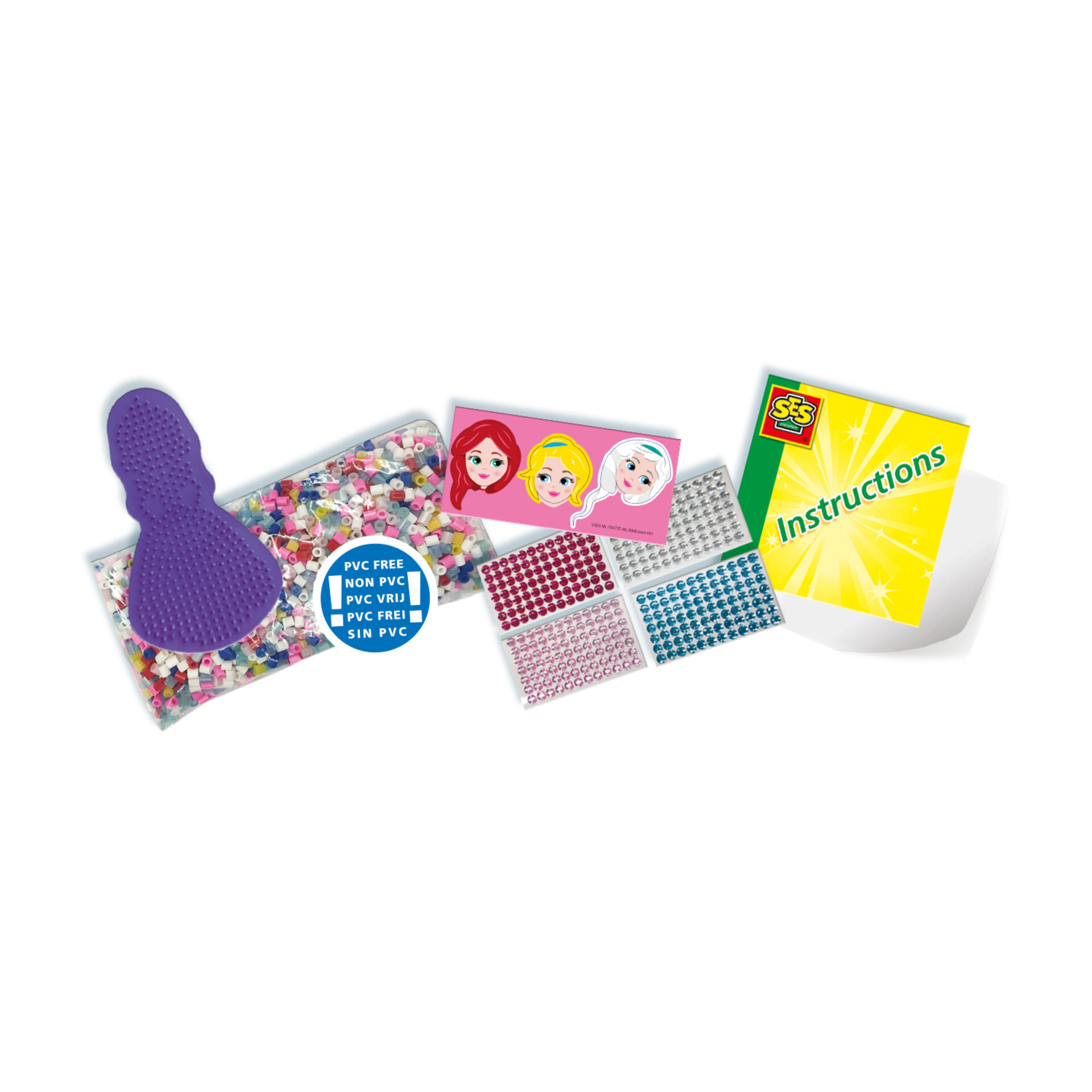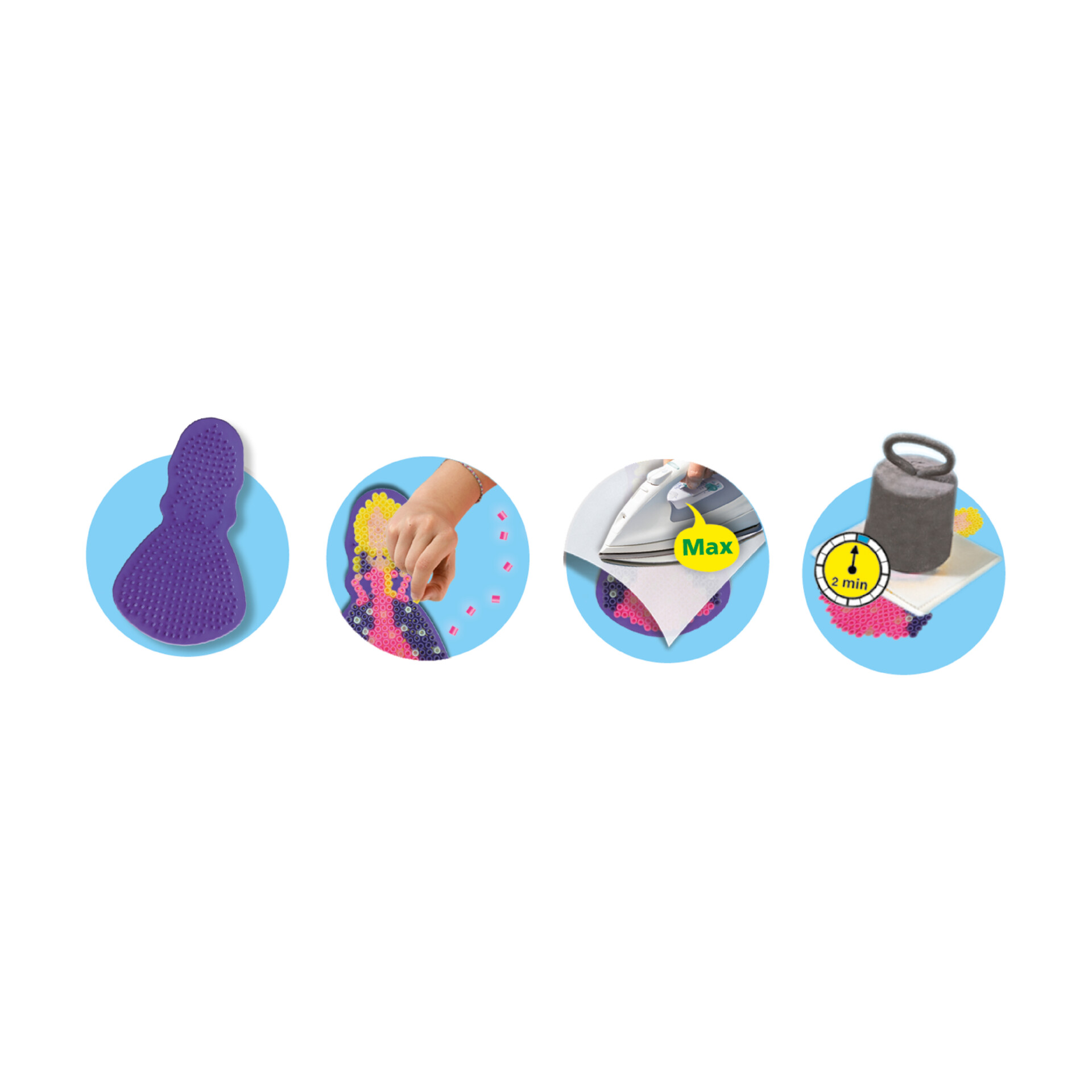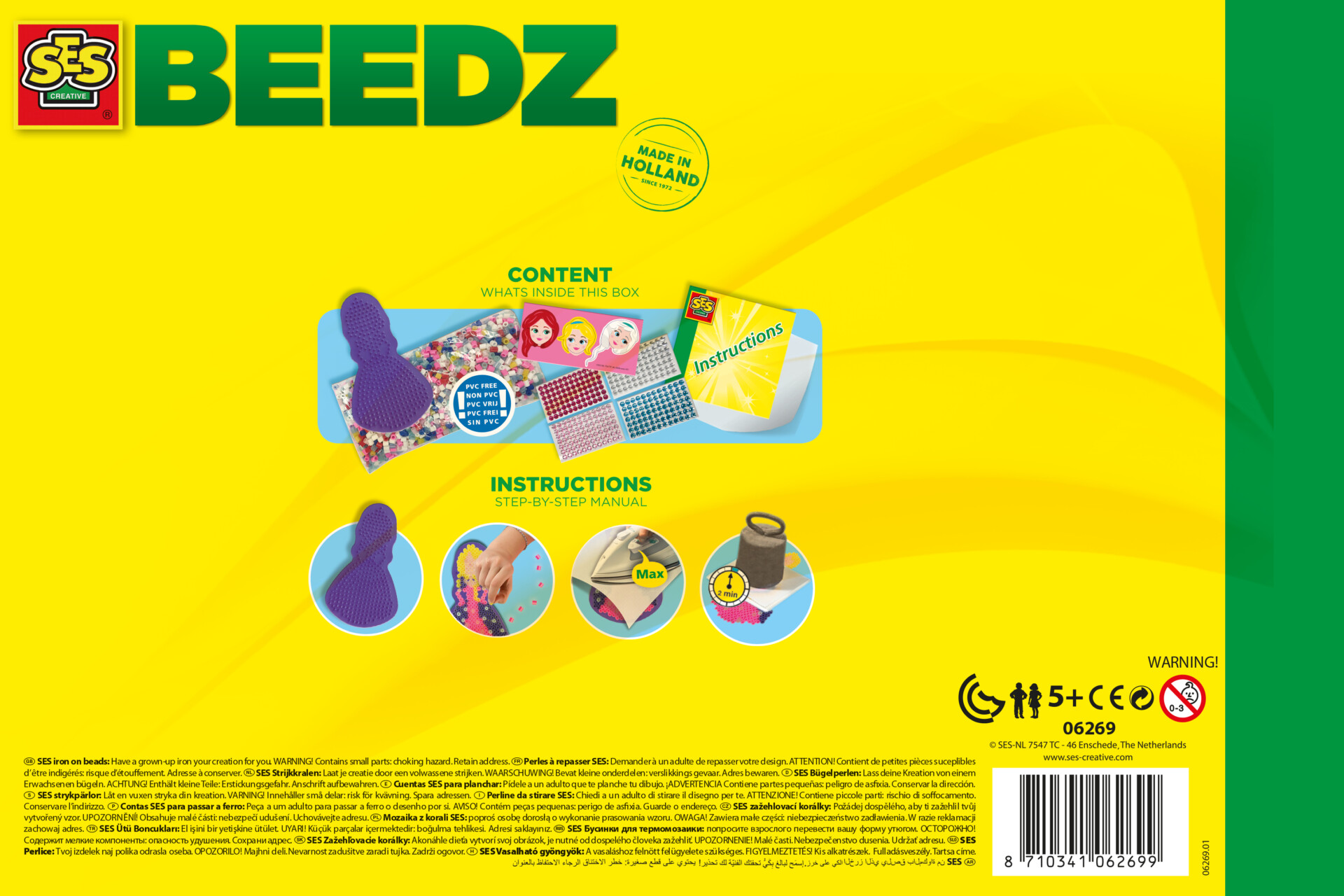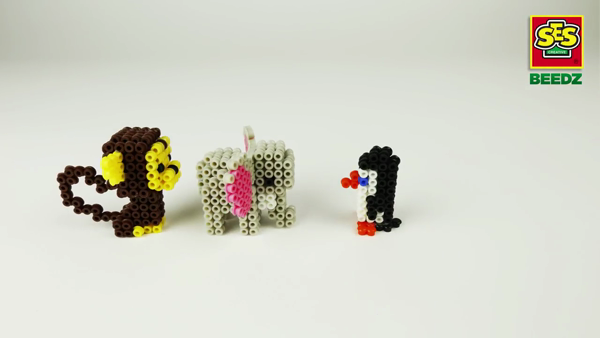 Description
With this iron on beads set from SES Beedz, you can easily make beautiful iron on beads princesses with lots of sparkling diamonds. After ironing, stick on the face stickers for a lifelike result! Don't have the time or patience to make a big princess? No worries, you can quickly make little iron on beads figures with the mini pegboards. Includes glitter iron on beads and diamond glitter stickers in different colours. SES Creative's iron on beads are free of PVC, and of the highest quality. You can entertain yourself for hours and the result will always be colourful.
Available at
View on Bol.com
View on Lobbes
View on internet-toys.com
Features
Contents
Specifications
Make beautiful princesses with iron on beads
With diamond glitter stickers and faces for extra details
Fun to do and always a great result
Unique iron on beads mix
Good-quality PVC-free beads
Nice bright colours
Stimulates creativity
Develops motor skills
Made in Holland.
Iron on beads mix 2400 beads Princess pegboard 4 small pegboards: a flower, heart, cat and butterfly Ironing paper Stickers Diamond glitter stickers Instructions
EAN code: 8710341062699
Artikelnummer: 06269
Minimale leeftijd: 5 yr(s)