Dough – Unicorns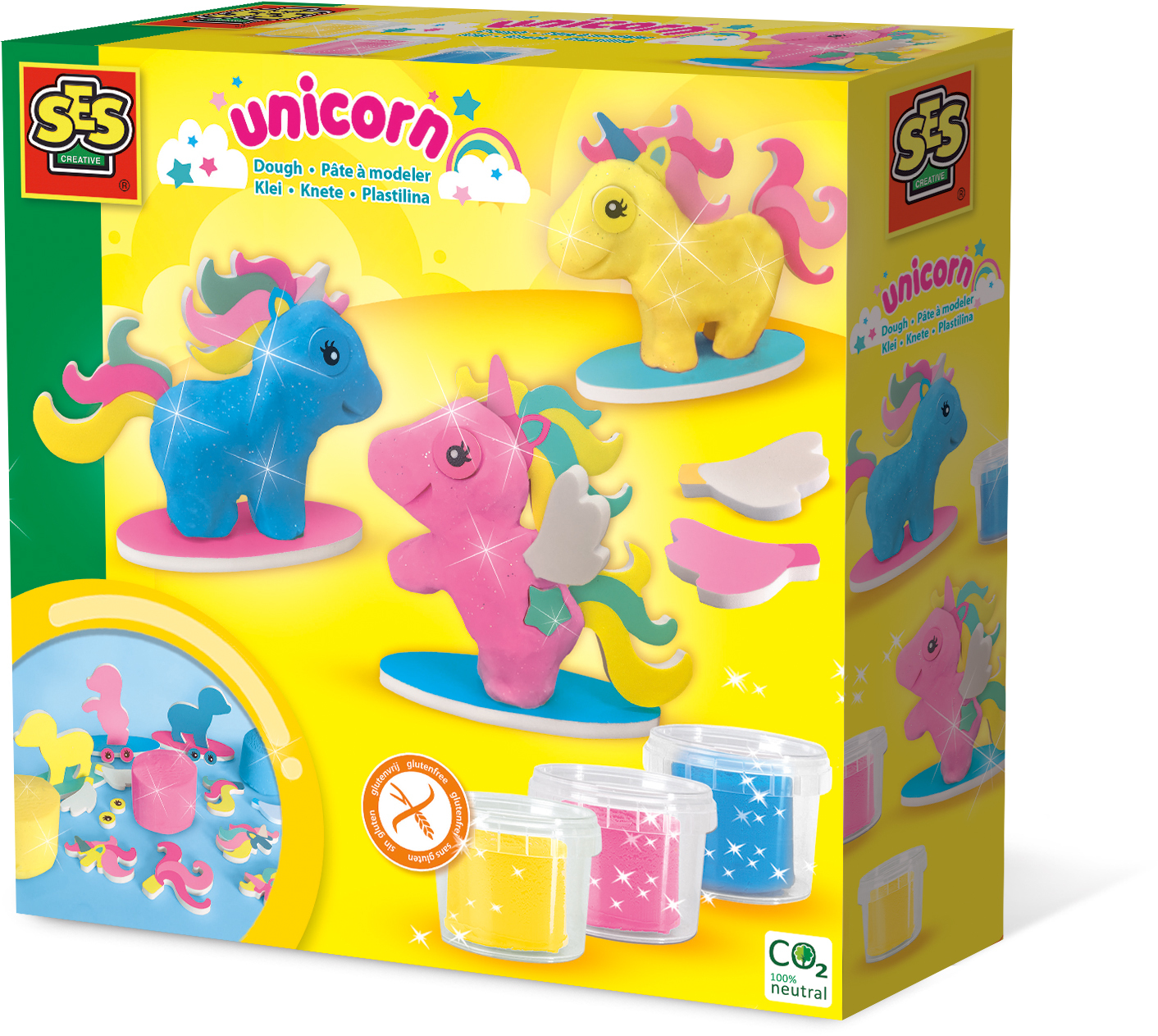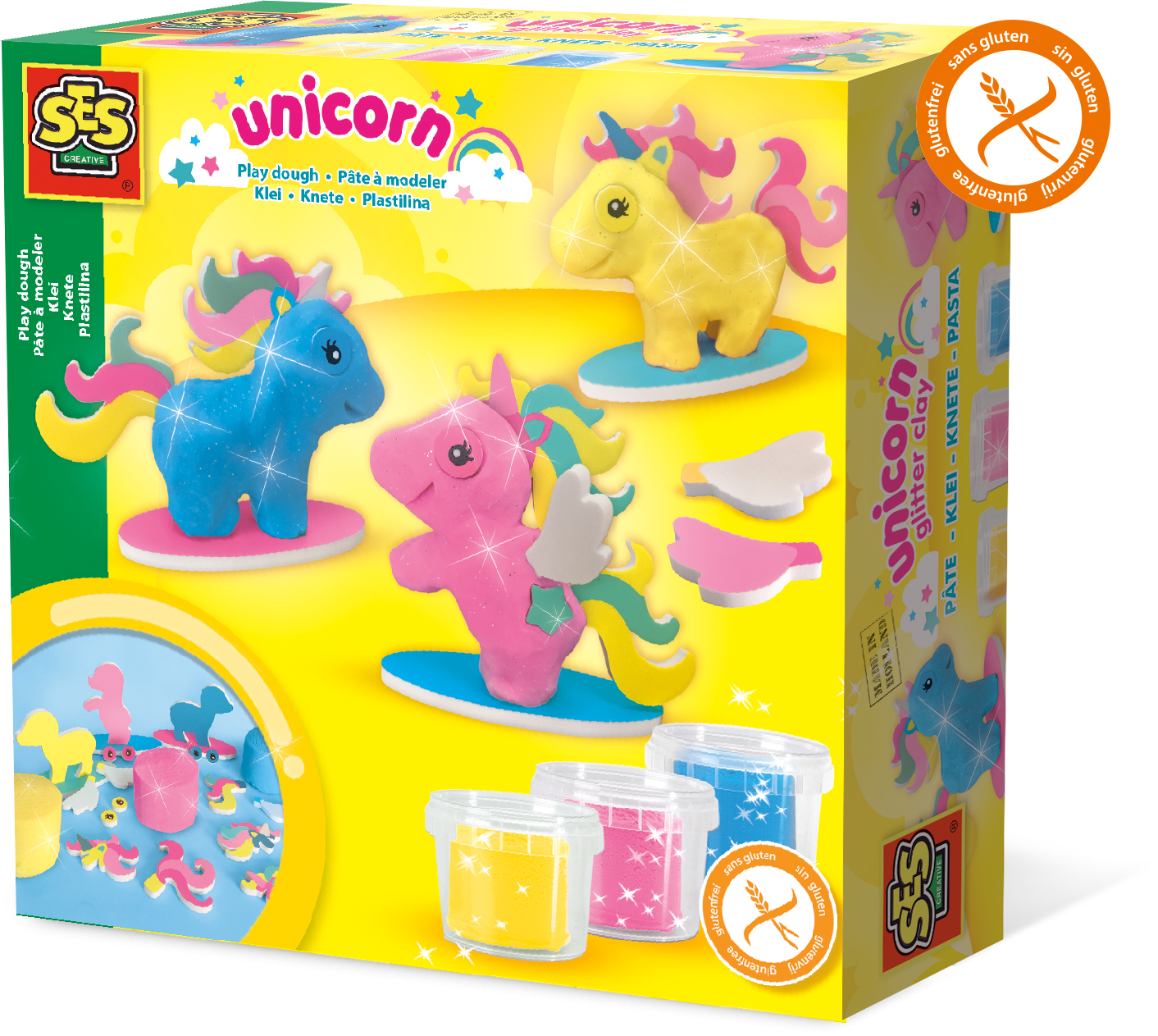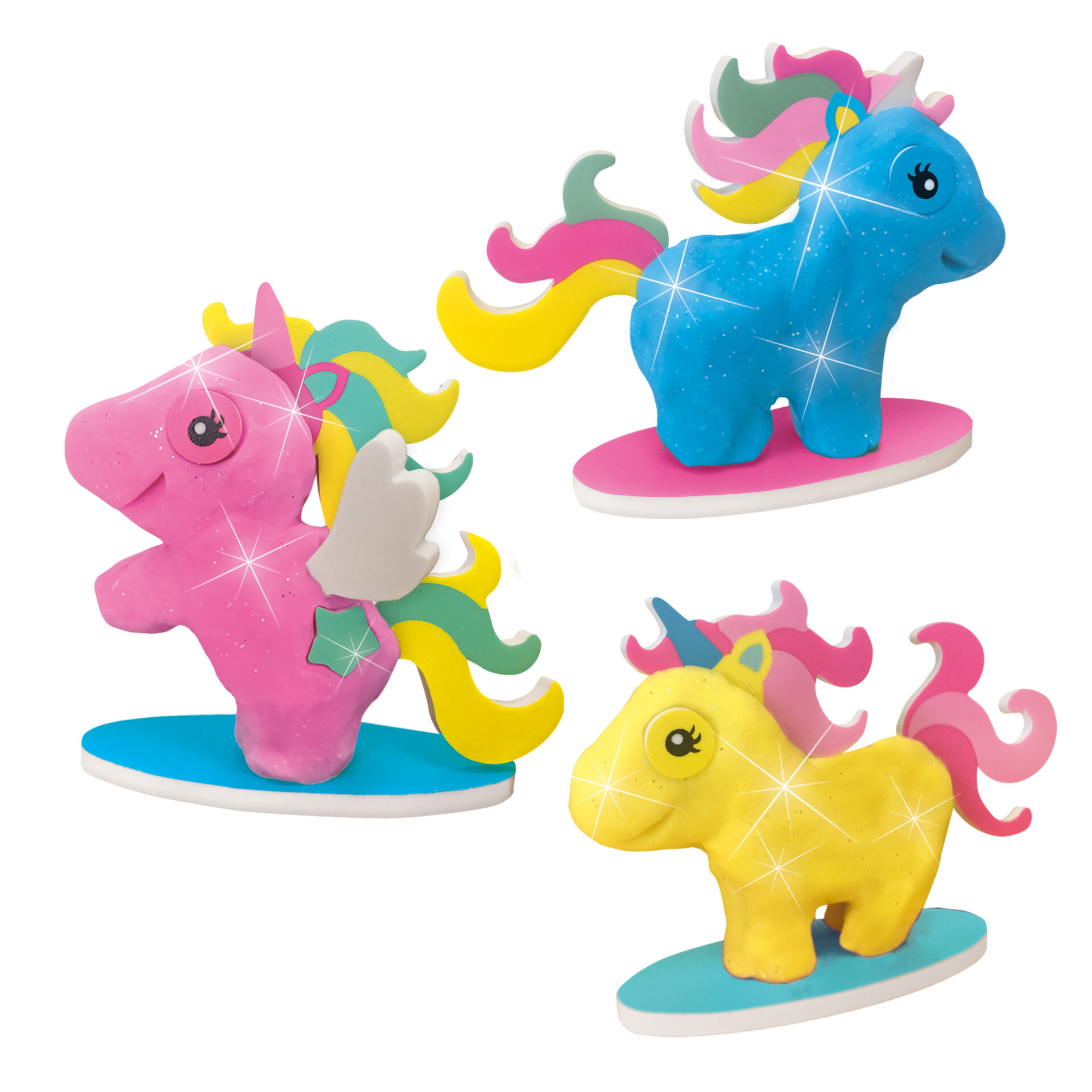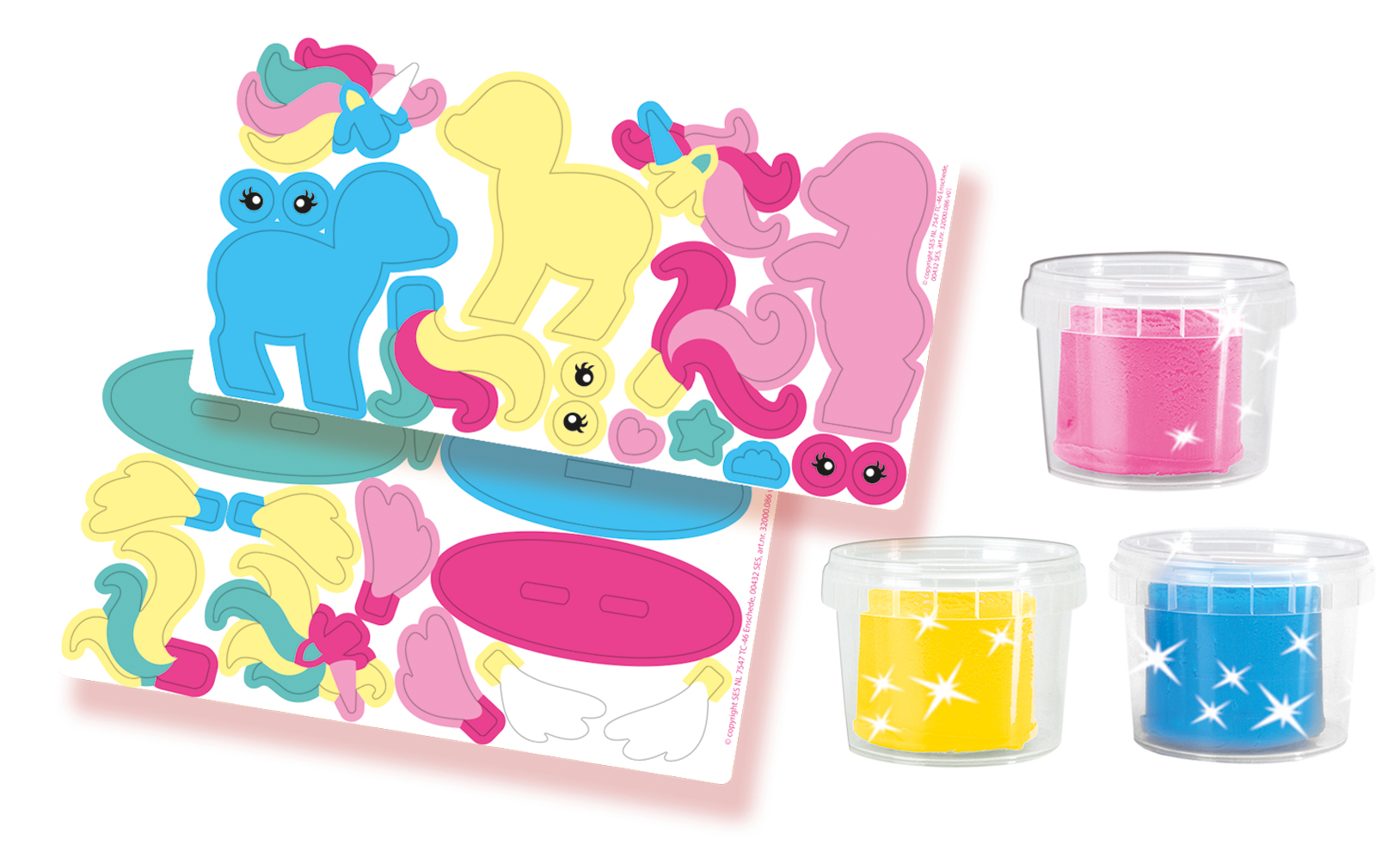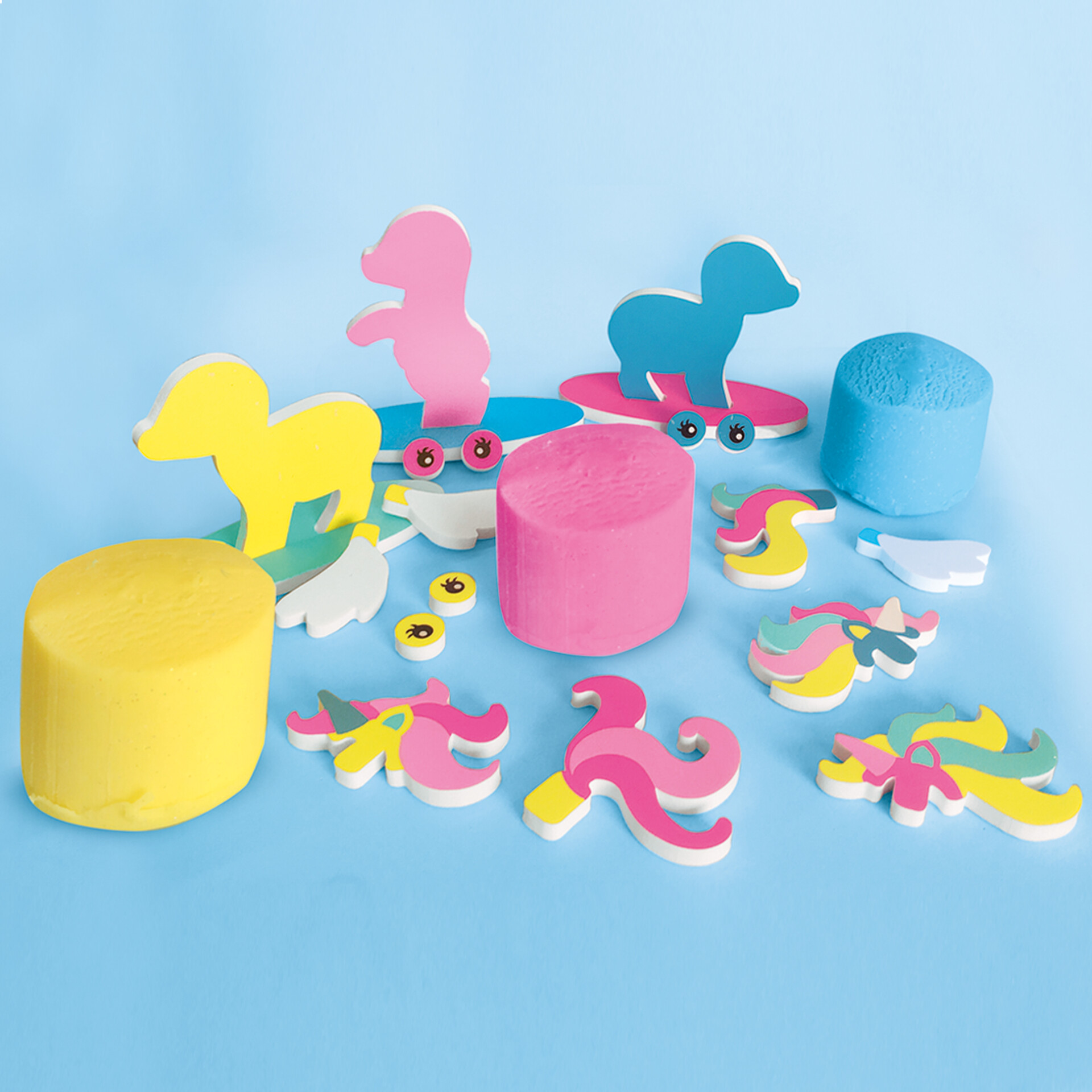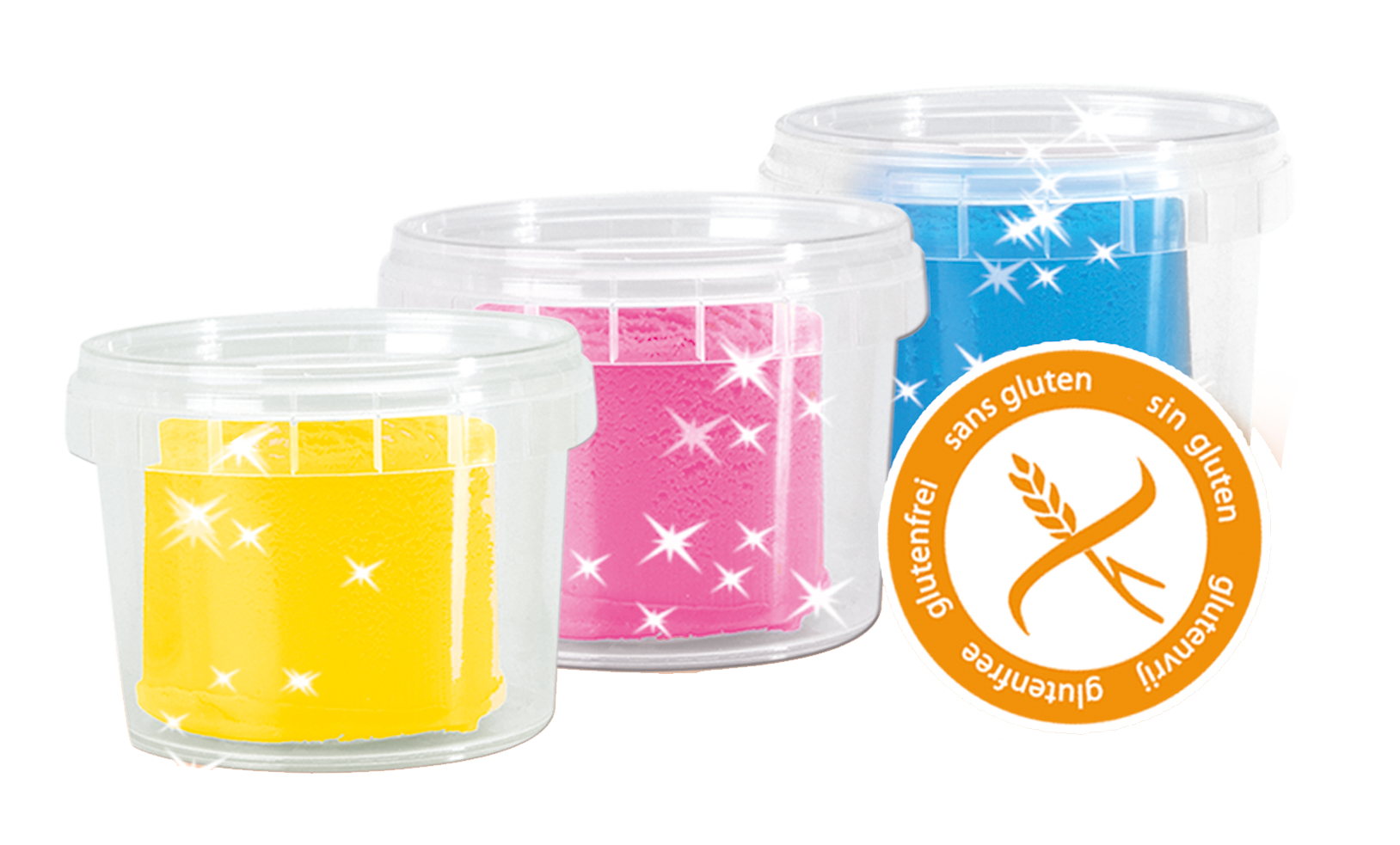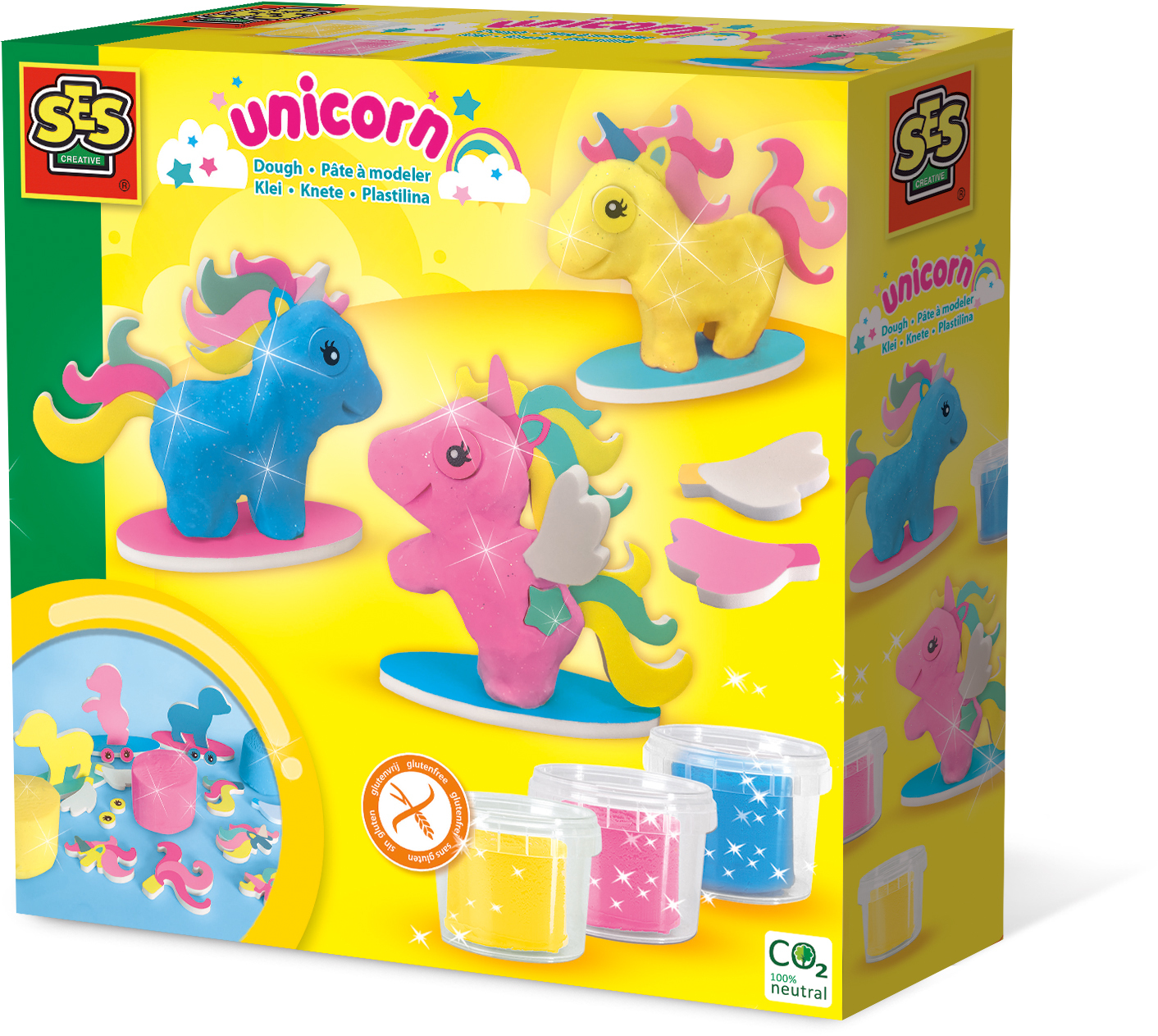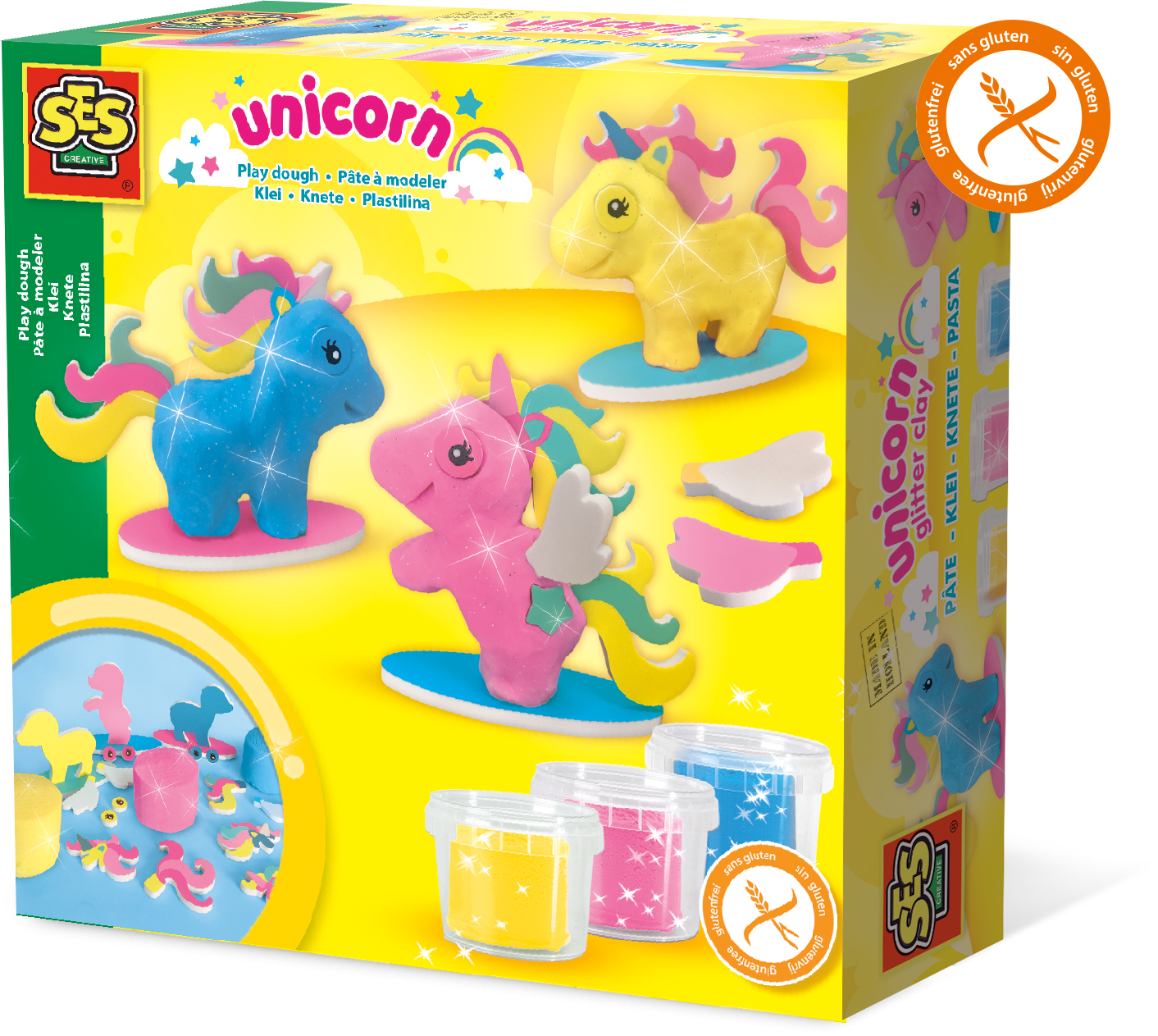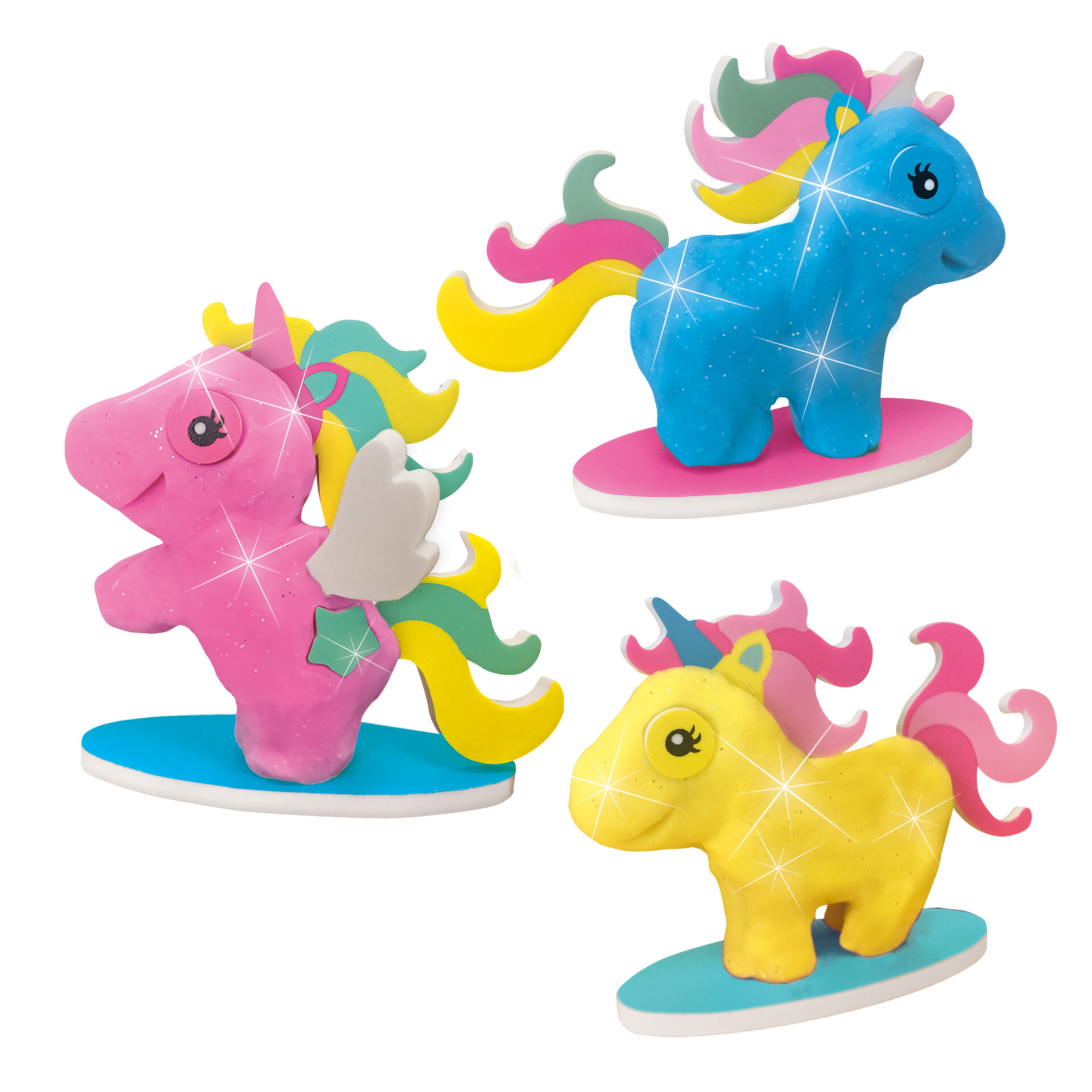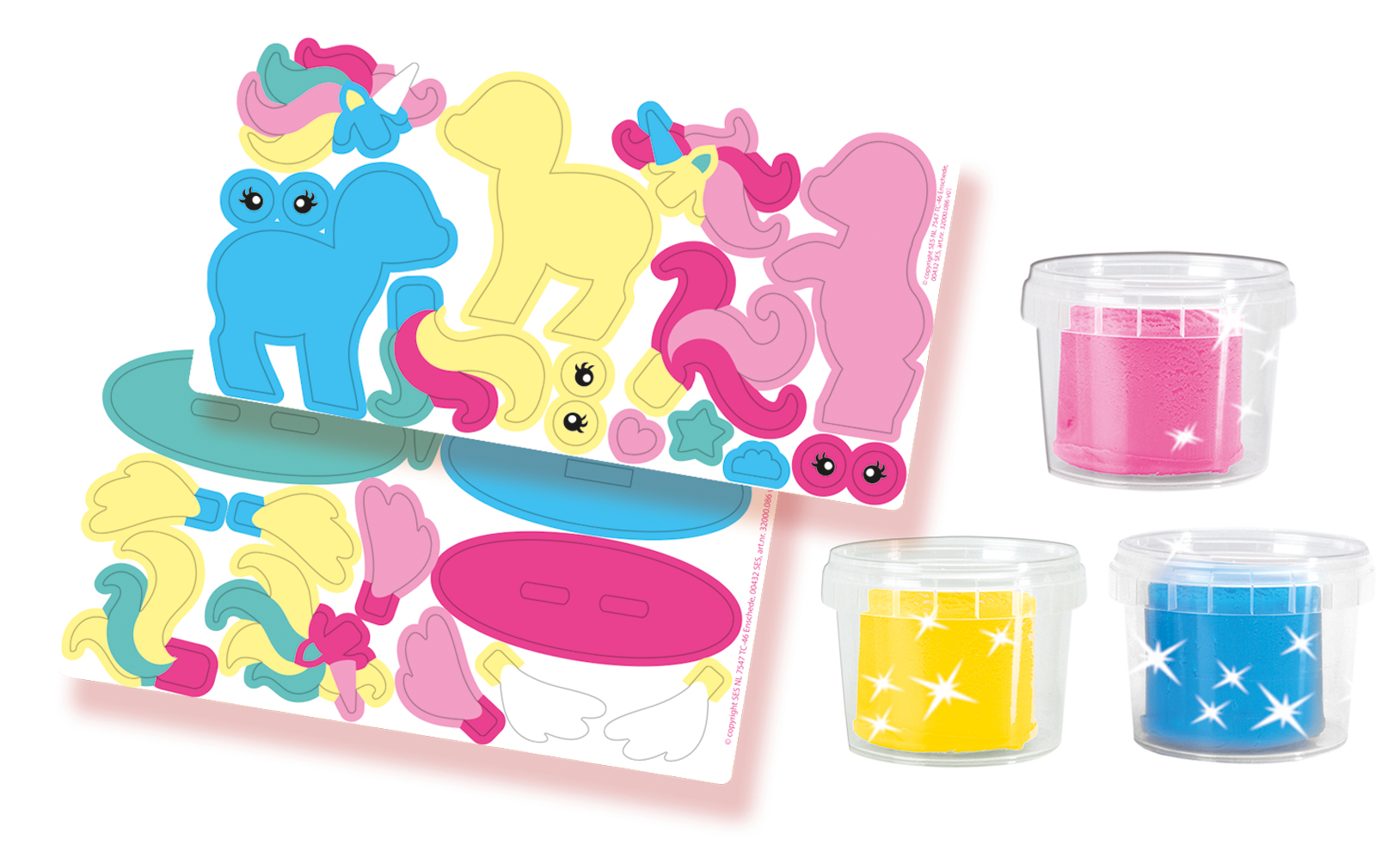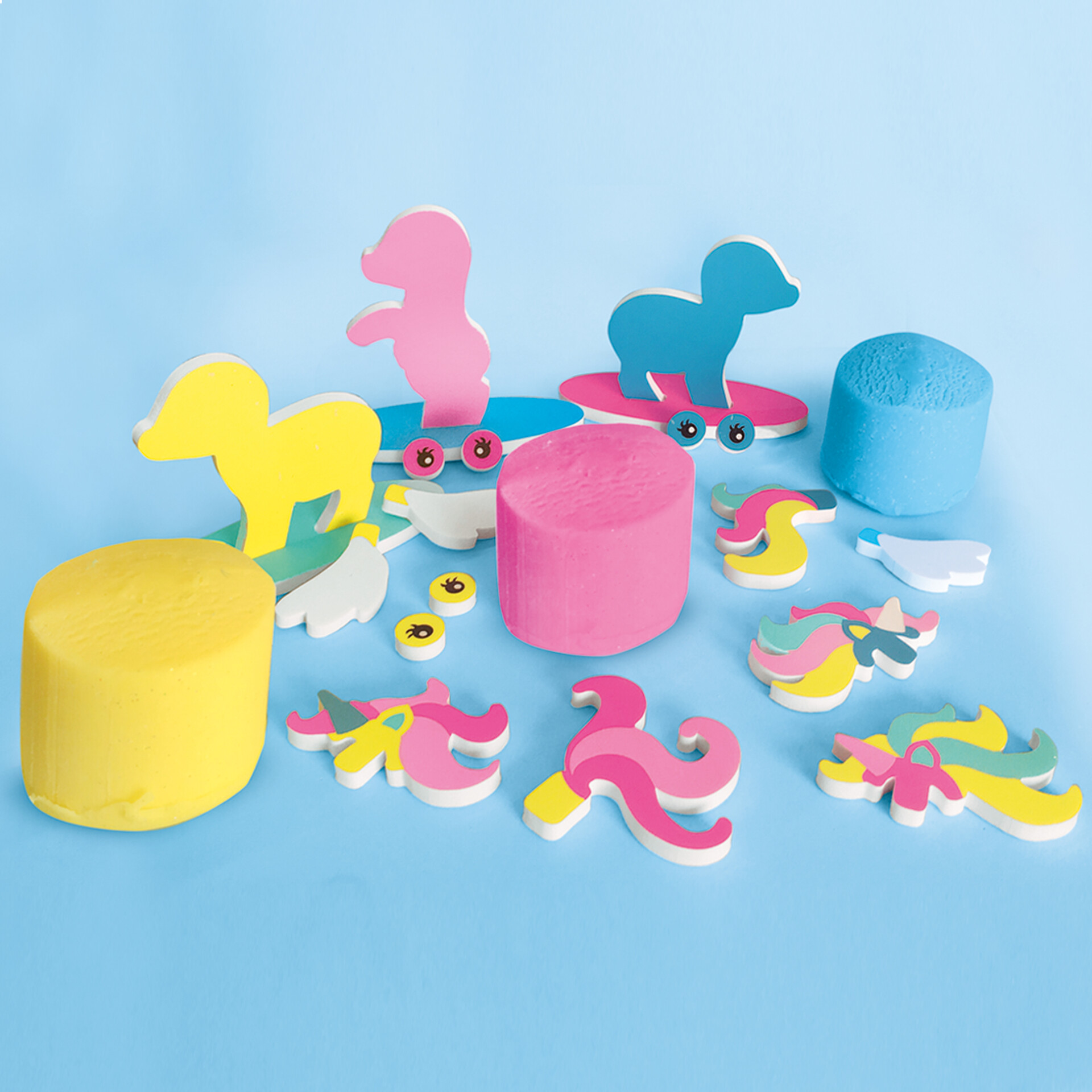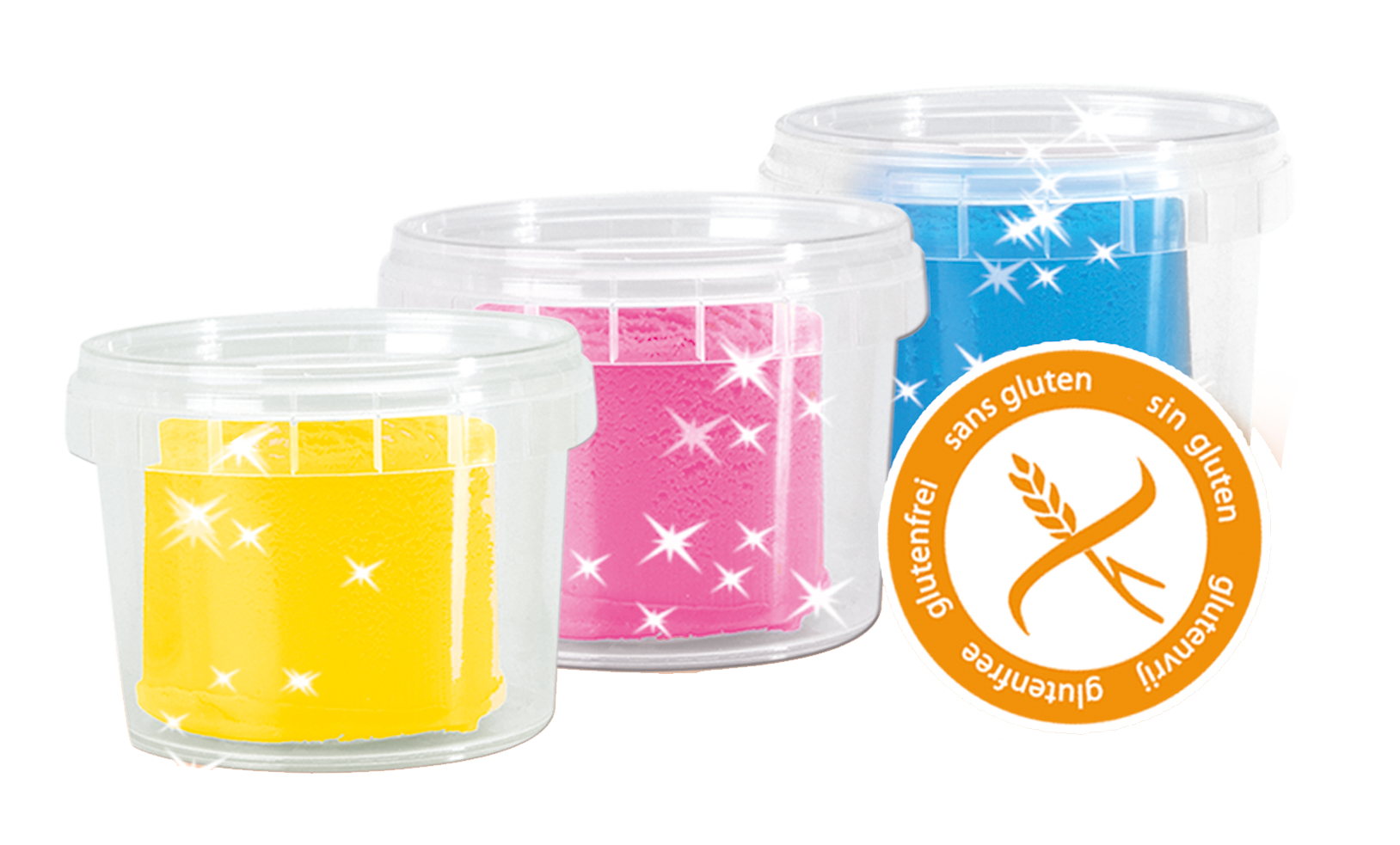 Description
Making unicorns from dough is a lot easier with the foam figurines that come with this set. Use the glitter dough to cover the foam figurines and create your own beautiful unicorns. You can finish your unicorns with the mane, tail, wings and eyes made of foam.
Available at
View on Bol.com

View on Top1Toys
View on internet-toys.com
Features
Contents
Specifications
Special glitter dough
Unicorn theme
Very soft
Doesn't dry out while playing
Easy to wash out of fabrics
Beautiful, bright dough
Gluten-free
Safe to use the dough is extremely salty so children will not eat it.
Glitter dough in shades of blue, pink and yellow Foam components
Artikelnummer: 00432
Minimale leeftijd: 3 yr(s)