Casting and painting – Moulding powder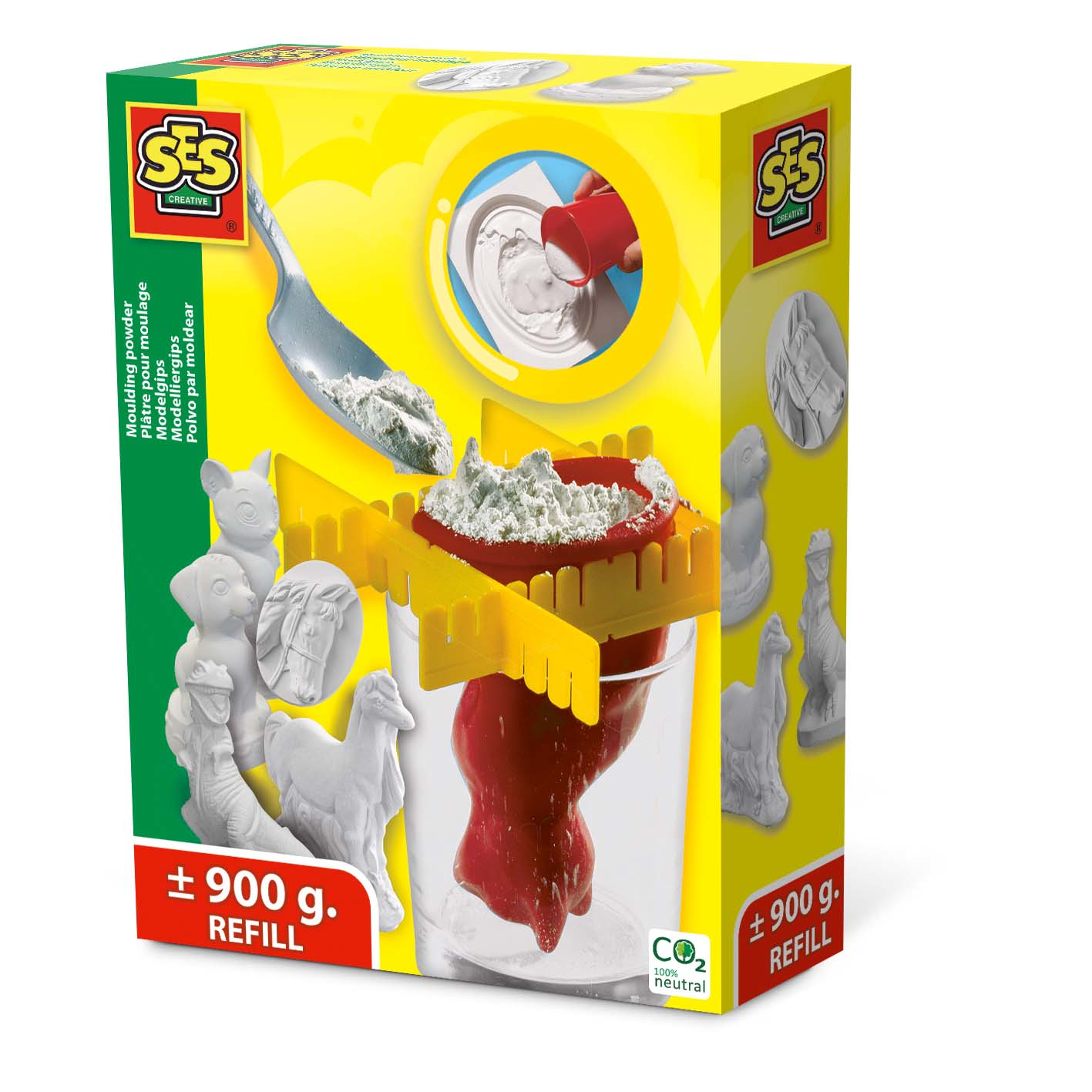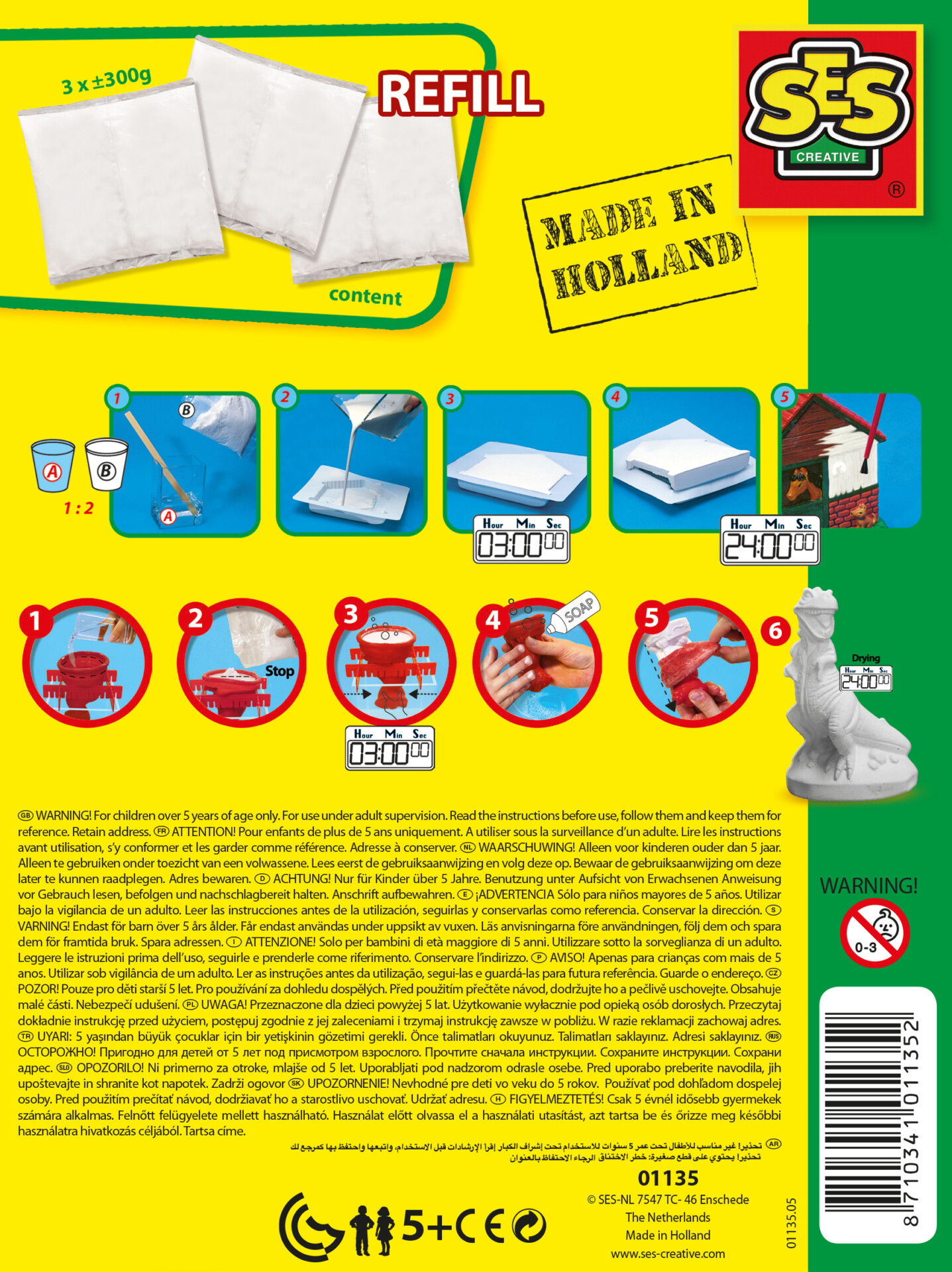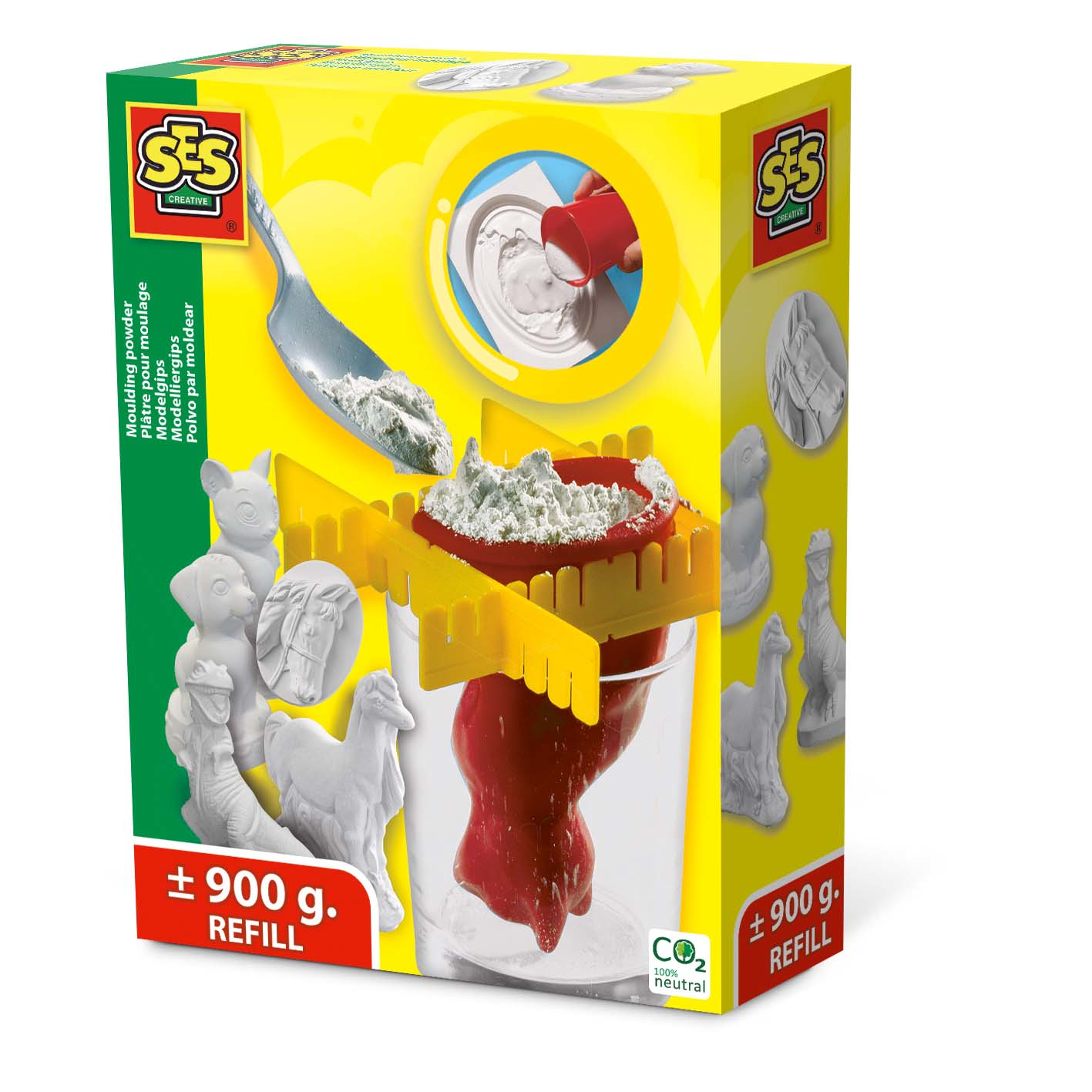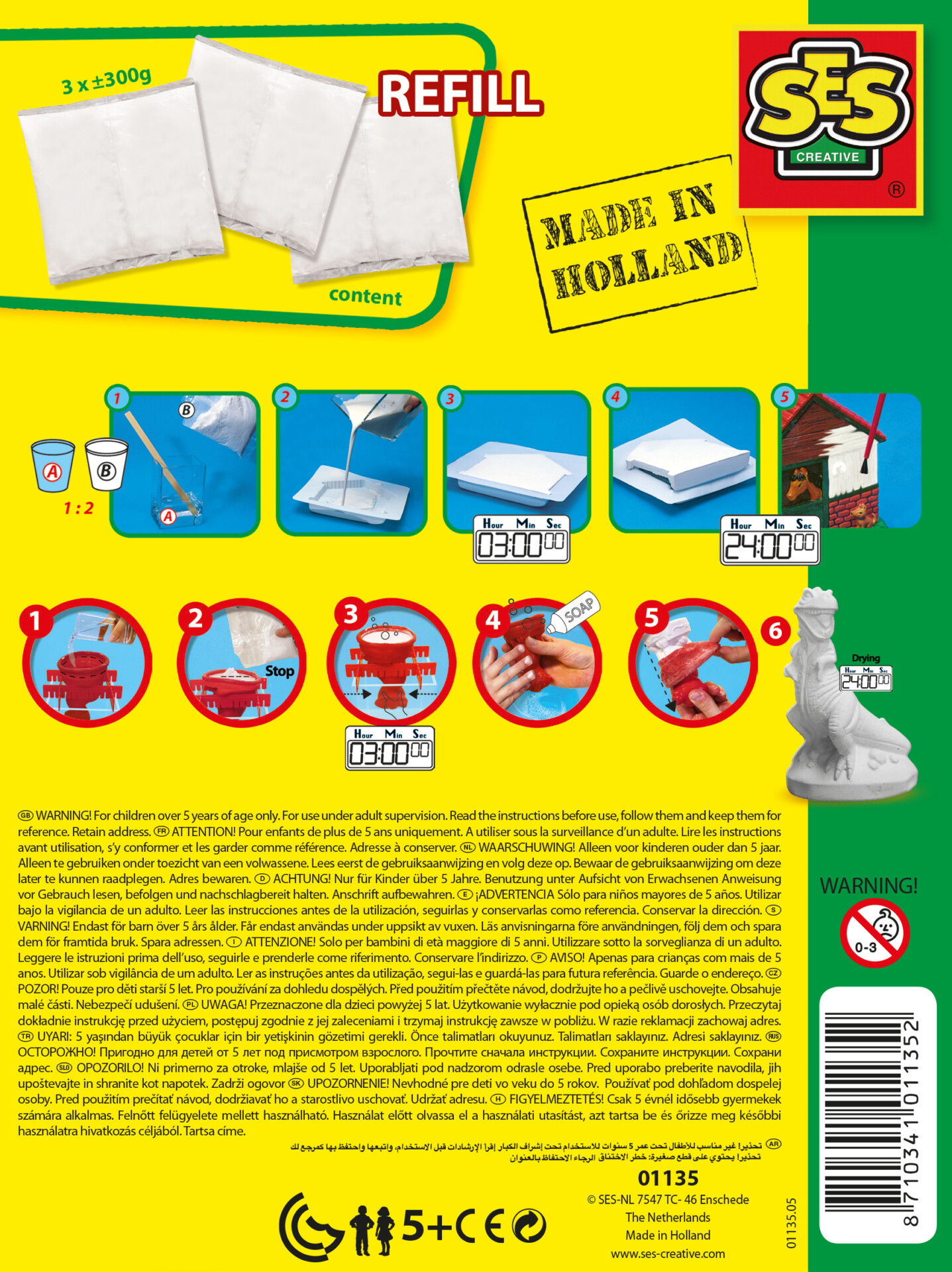 Description
Make beautiful models with this moulding powder by SES. Want to use your plaster moulds a second time? Or do you have another creative goal that requires moulding powder? Then you are looking for this package!
Available at
View on Bol.com

View on Top1Toys
View on Lobbes
Features
Contents
Specifications
Individual moulding powder package
Quick-drying plaster
Ideal for reusing plaster moulds
Can also be used for other creative ideas.
900 grams of moulding powder
EAN code: 8710341011352
Artikelnummer: 01135
Minimale leeftijd: 5 yr(s)