Funmais – Princess and unicorn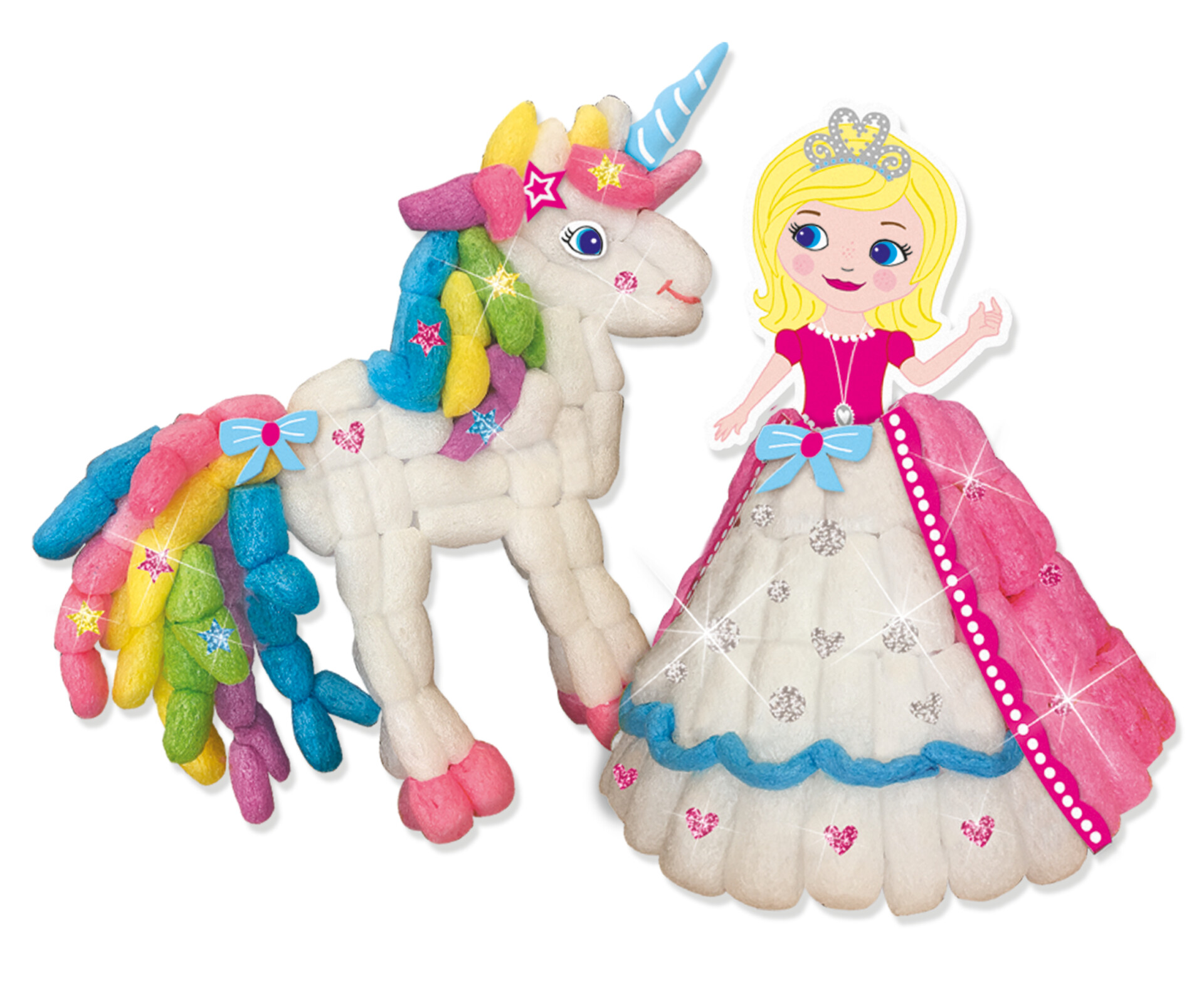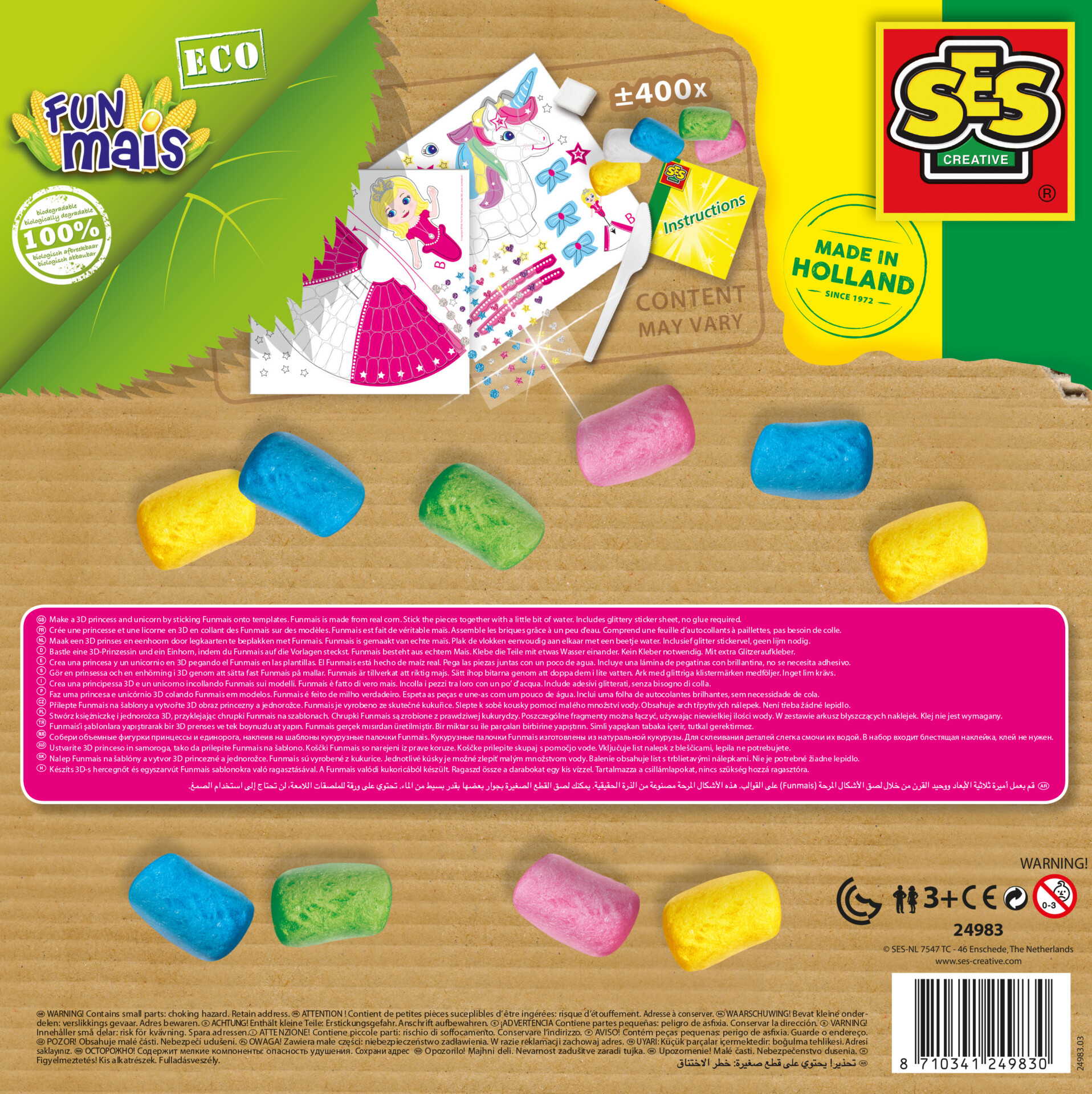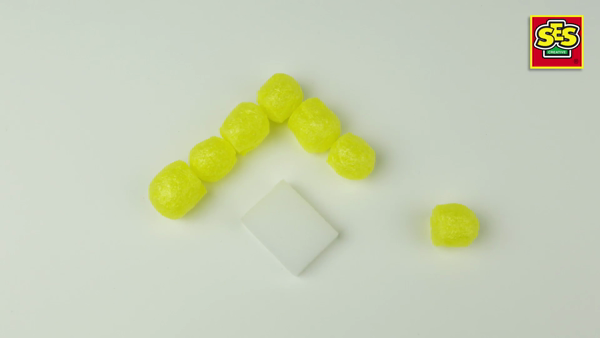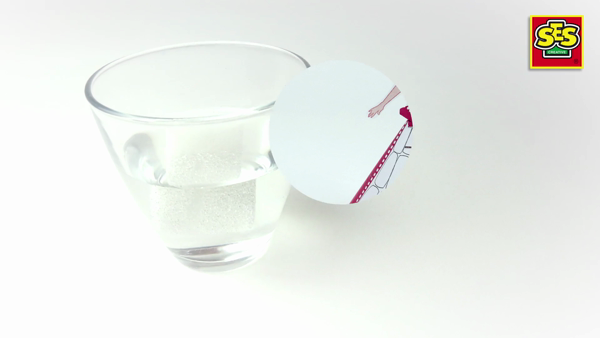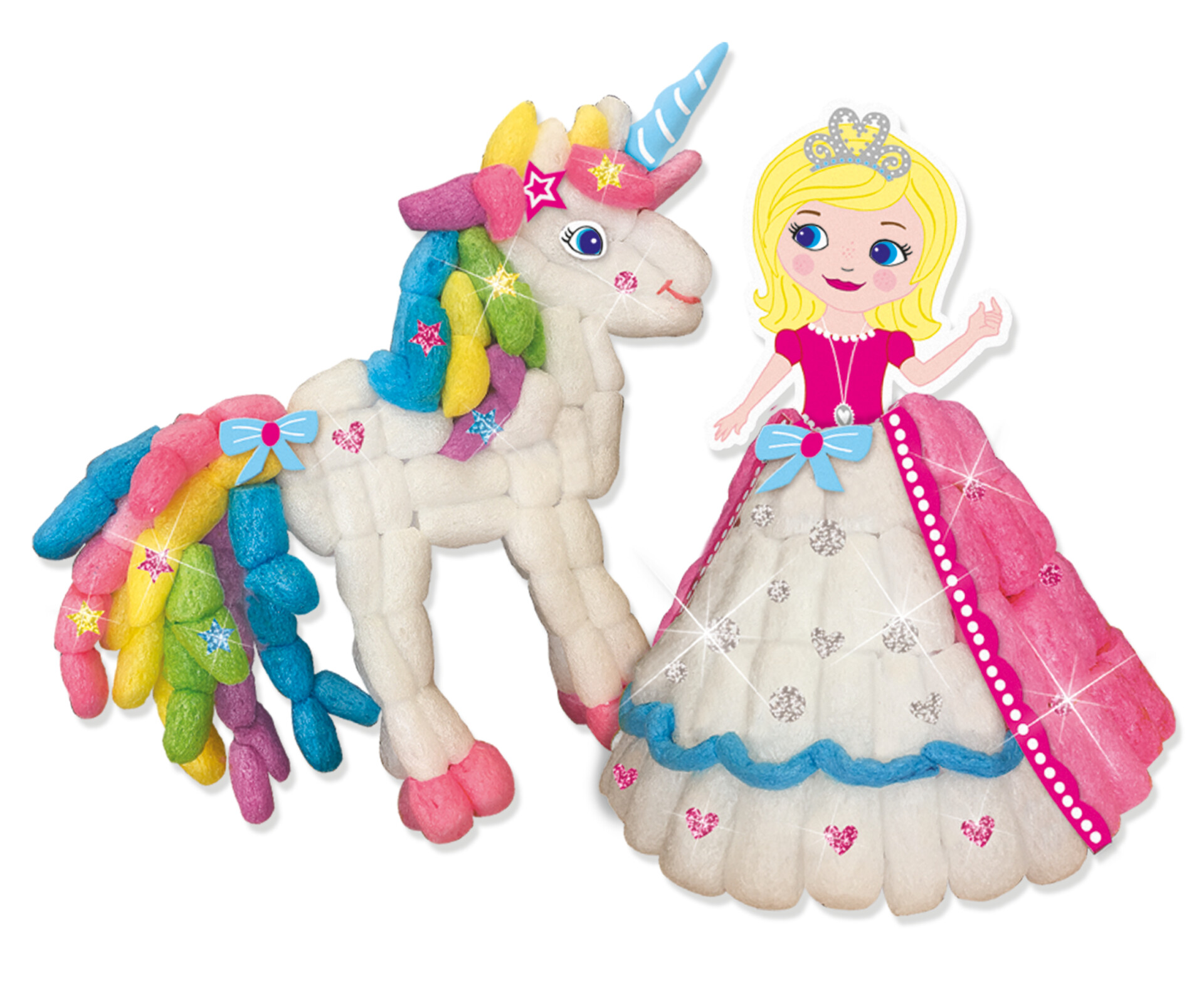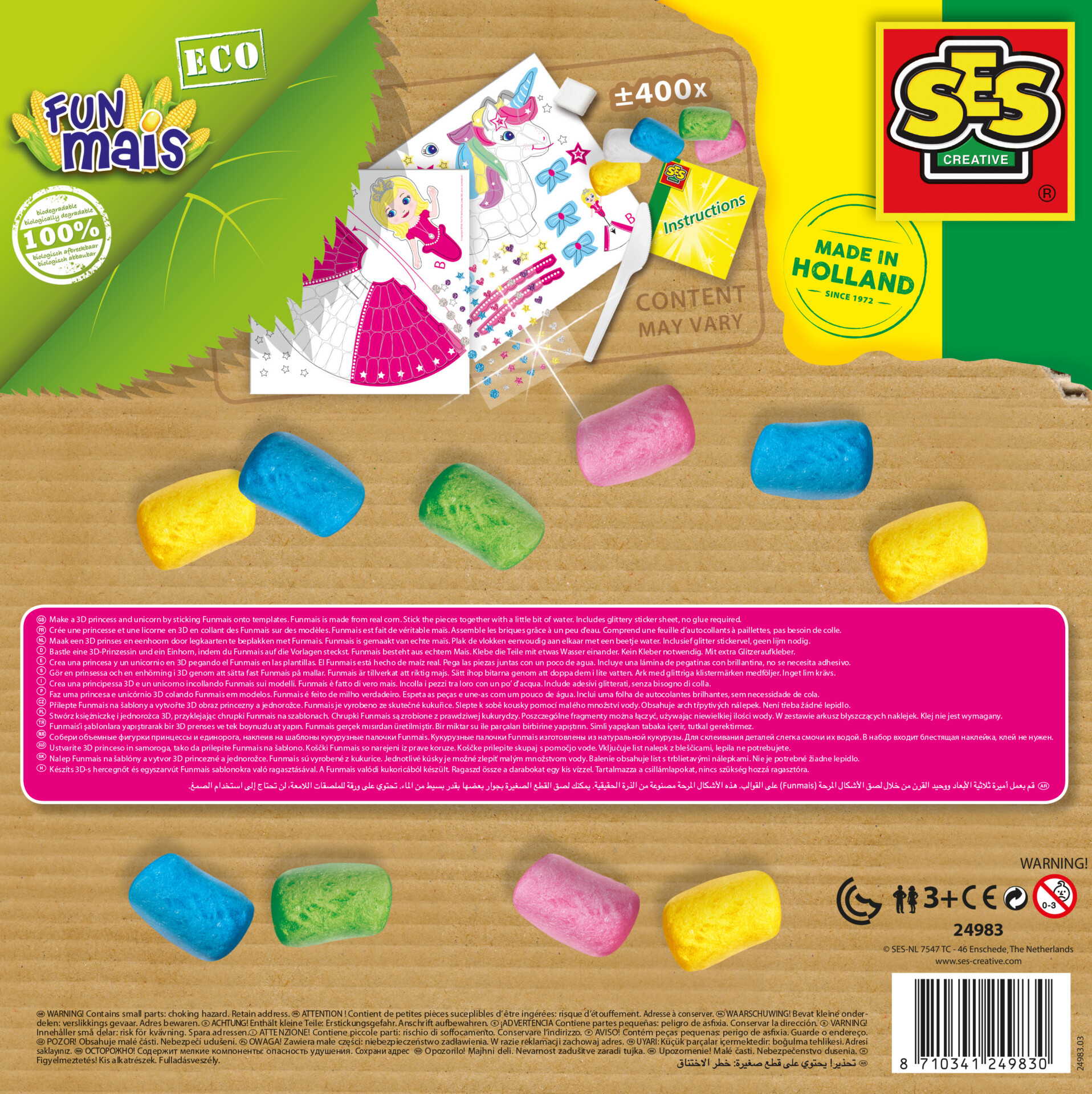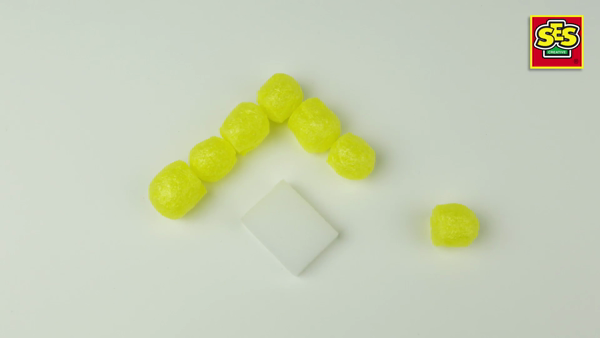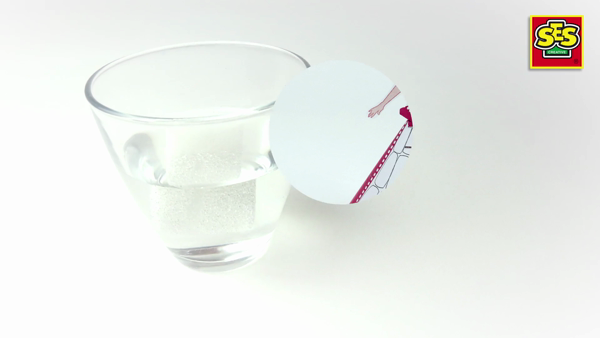 Description
With SES Funmais, you can easily make super fun creations! Follow the step-by-step instructions to make a princess and unicorn with the Funmais and printed details. Funmais is made from real corn. If you dampen the corn, you can stick the pieces together. No glue necessary!
Available at
View on Bol.com

View on Top1Toys
View on Lobbes
Features
Contents
Specifications
Make a princess and unicorn from Funmais
The high-quality printed materials guarantee an end result to be proud of
Stick the pieces together easily using a little water
Funmais is made from real corn
Funmais can be cut easily with the supplied knife
Even the knife is made from real corn
Corn products are biodegradable
Instructive and educational toys
Develop 2D and 3D skills
Stimulates parent-child interaction
Bright colours
Stimulates creativity and self-confidence
Mess-free arts and crafts with Funmais.
Funmais mix 400 pieces
Printed details Sponge Knife Instructions
EAN code: 8710341249830
Artikelnummer: 24983
Minimale leeftijd: 3 yr(s)