Standing in a Mega bubble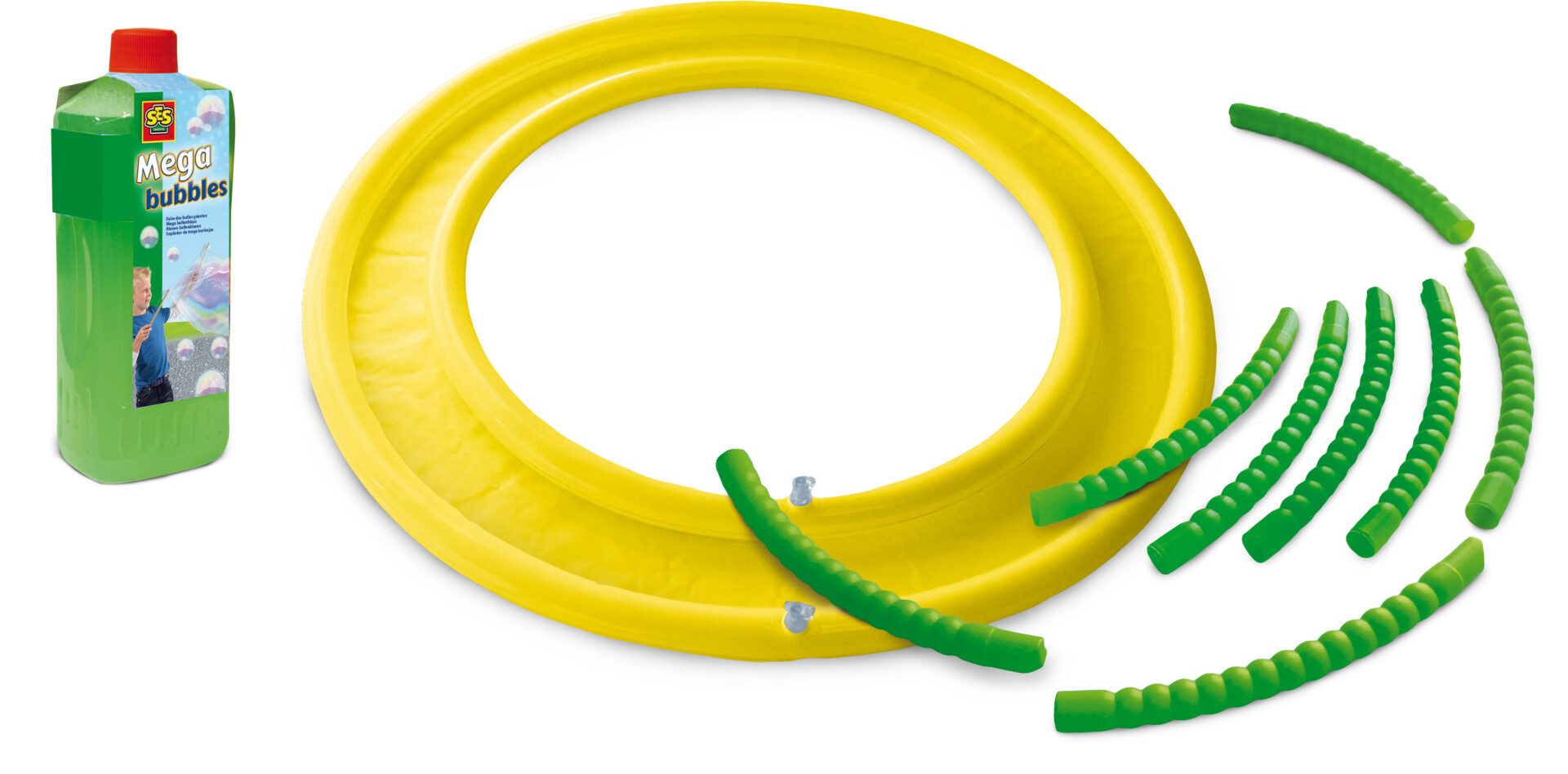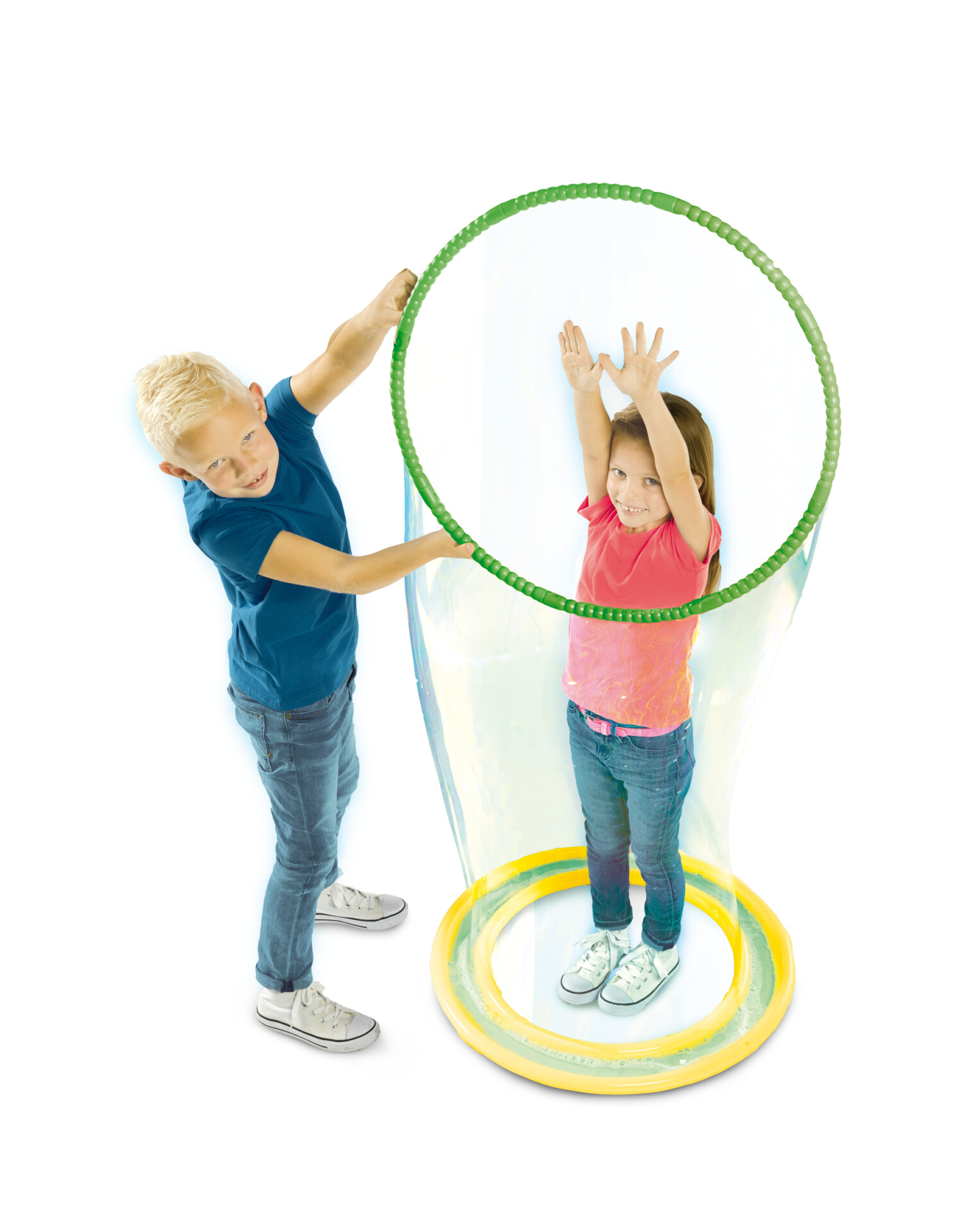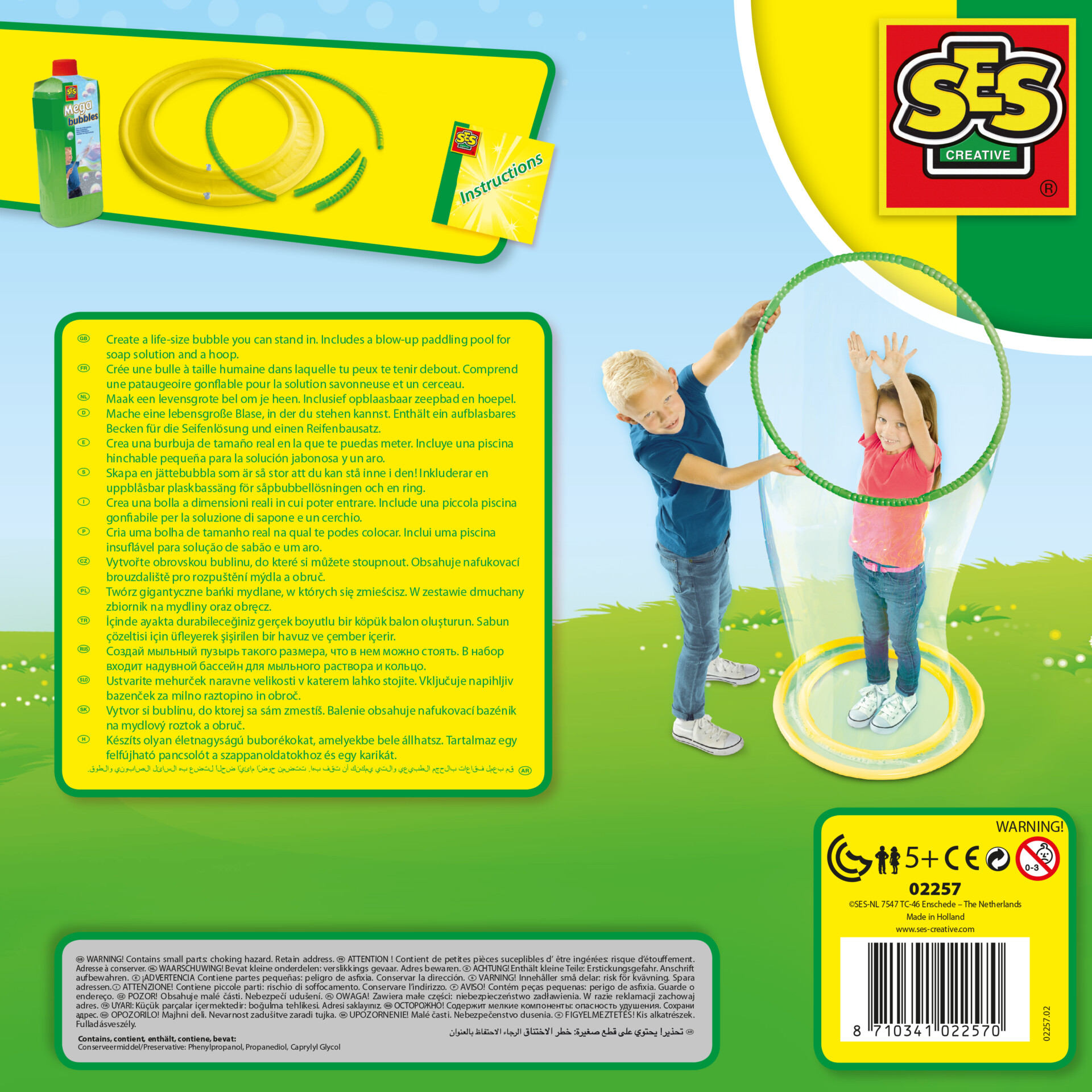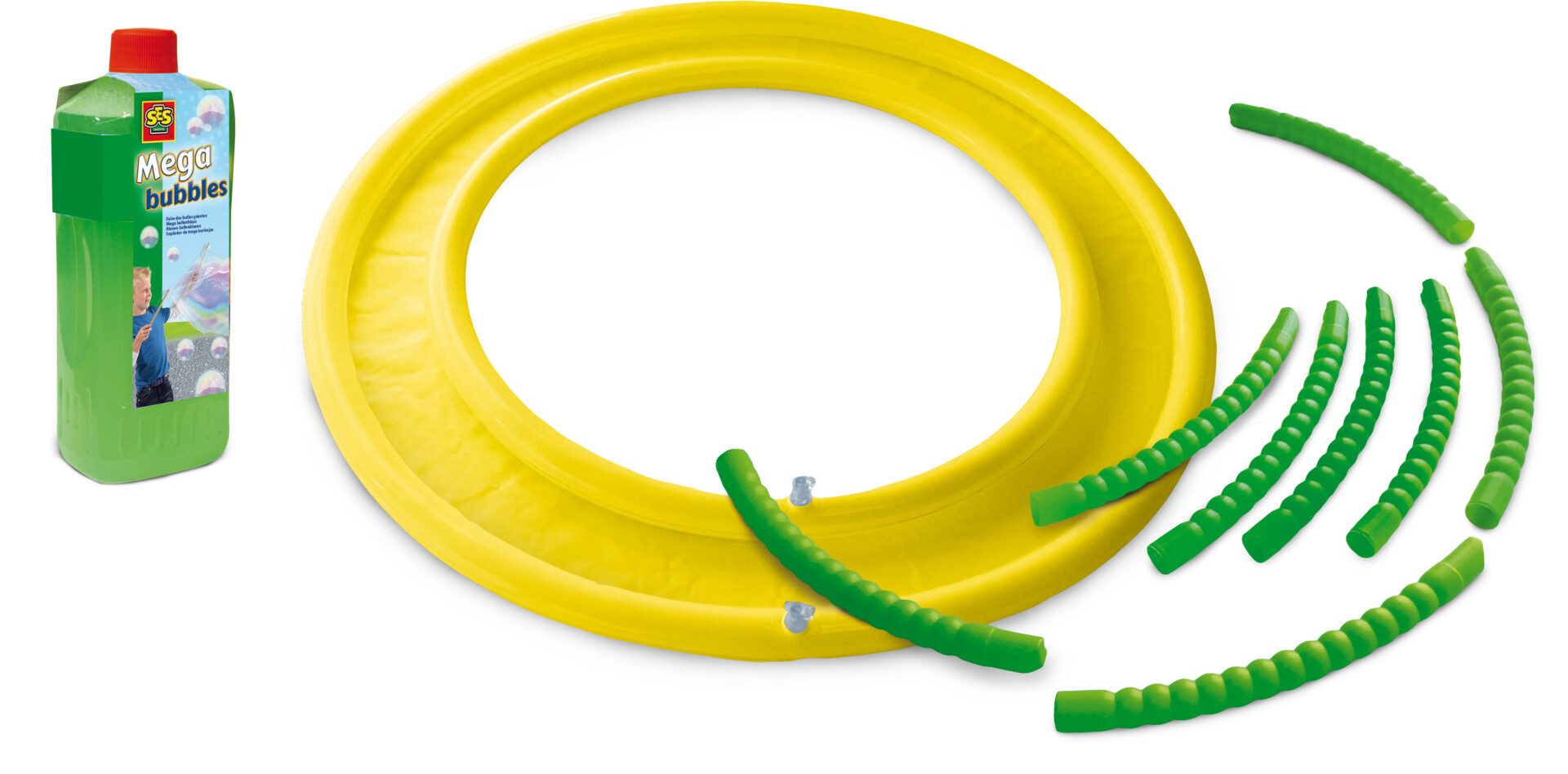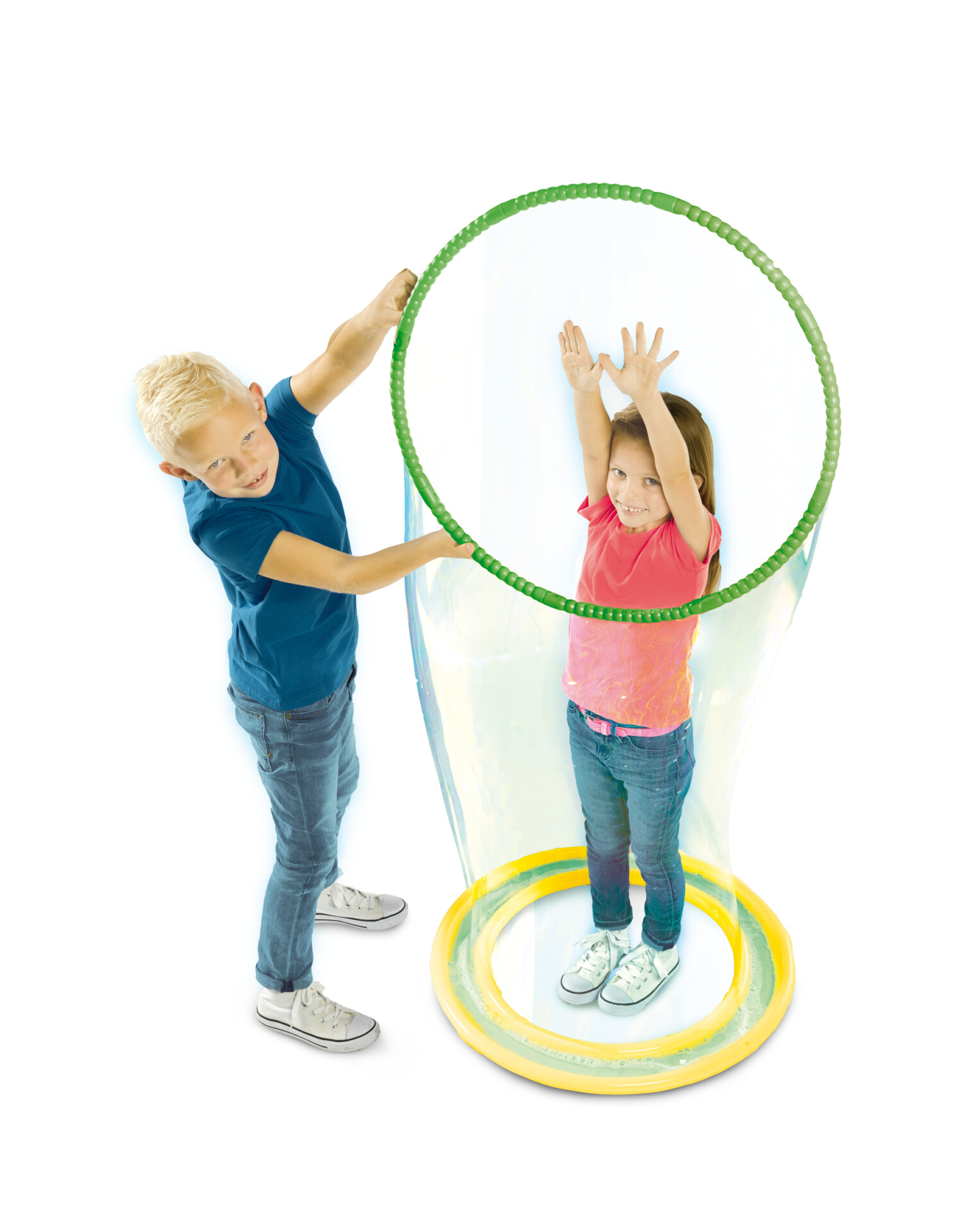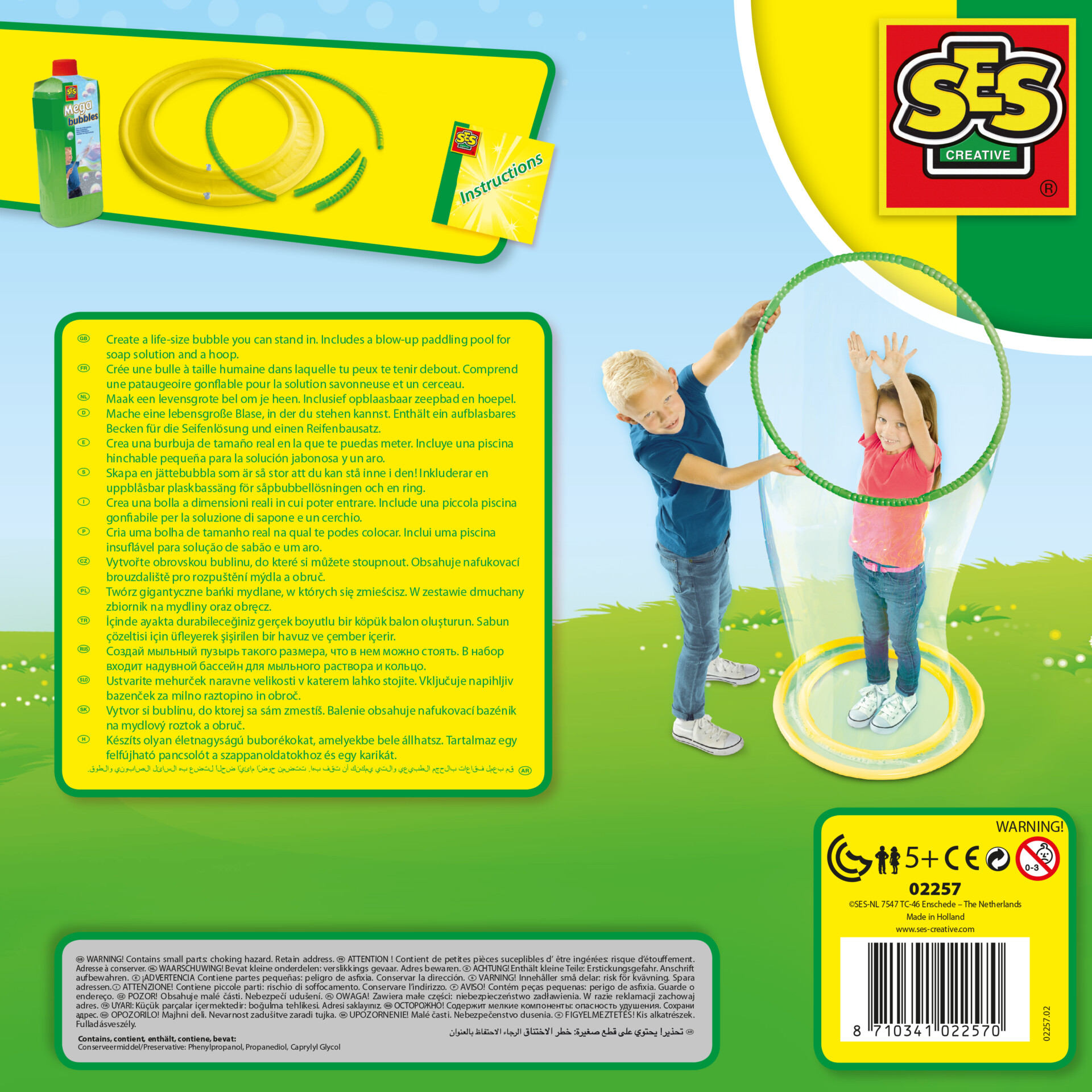 Description
Is there anything more fun than playing with bubbles? Playing with mega bubbles! Inflate the soap bath and fill it with the soap solution. Slot the bubble ring parts together to create a large hoop. With the specially developed super-strong soap solution, you can make bubbles that are so big, you can even stand inside them.
Available at
View on Bol.com
View on Lobbes
View on internet-toys.com
Features
Contents
Specifications
Super strong soap solution
Use the hoop to create a huge bubble all around you
Soap solution refill available
Endless playtime fun.
Inflatable bath Bubble ring (8 parts) Unique soap solution (750ml) Instructions
EAN code: 8710341022570
Artikelnummer: 02257
Minimale leeftijd: 5 yr(s)