My Melody – Tess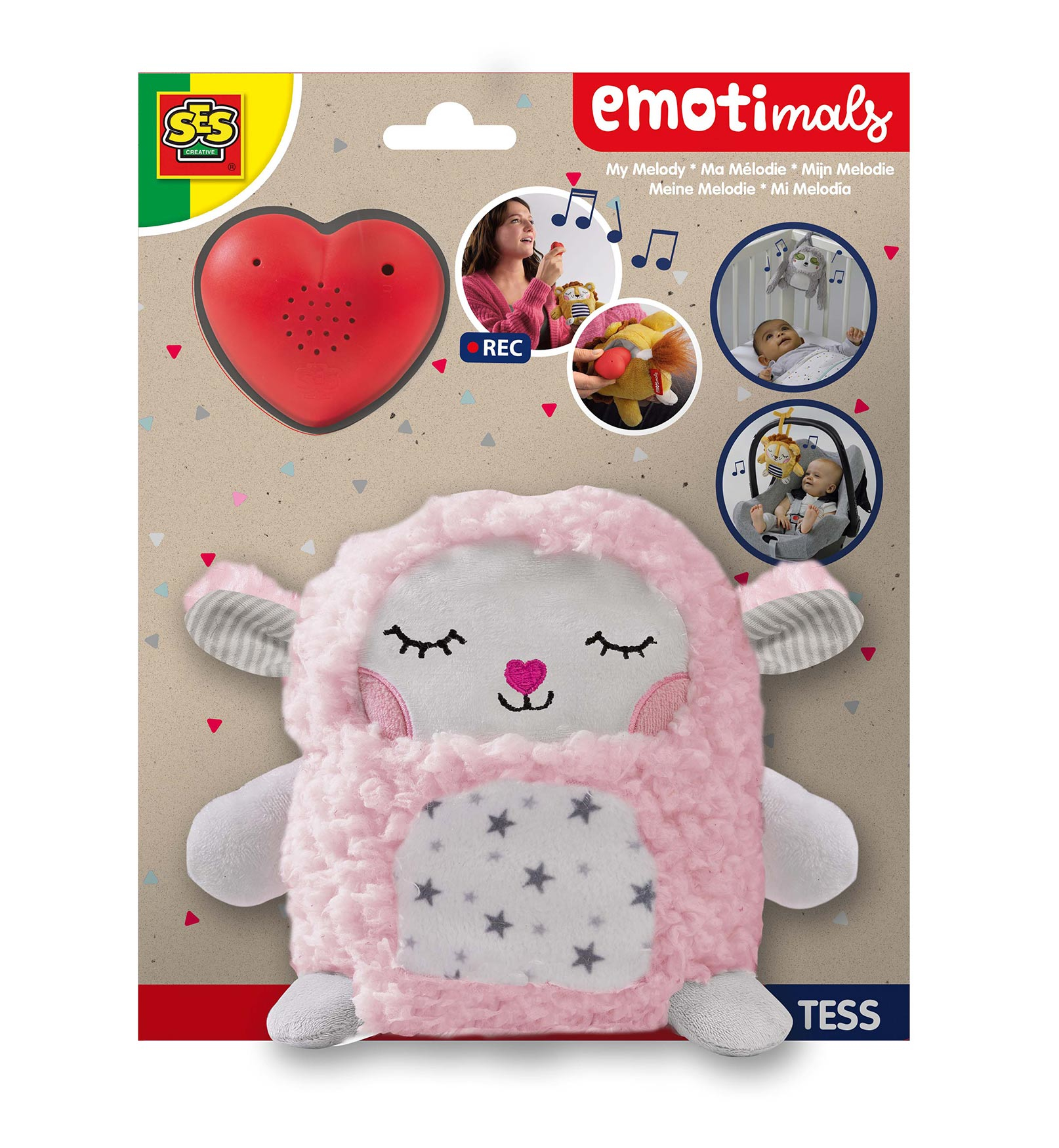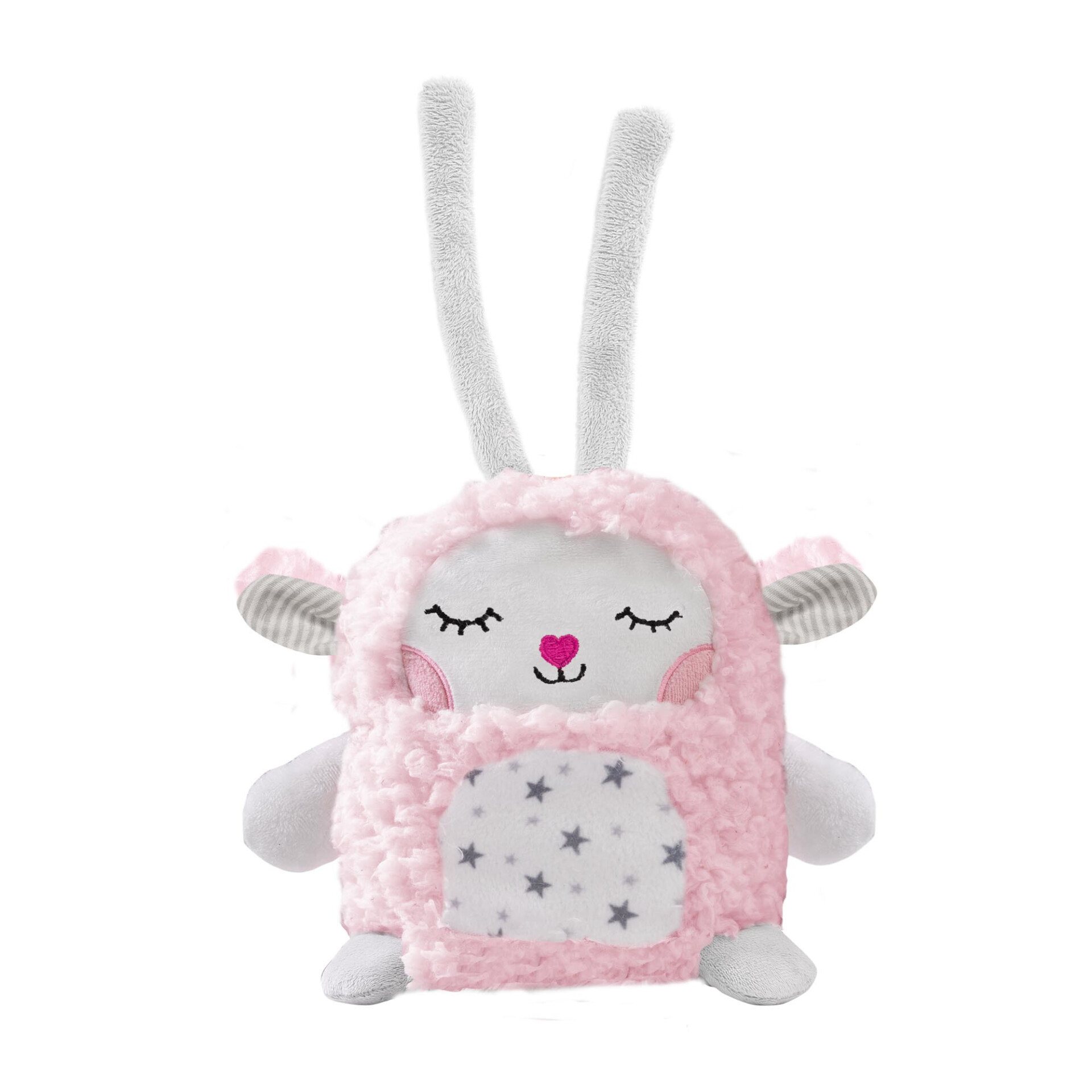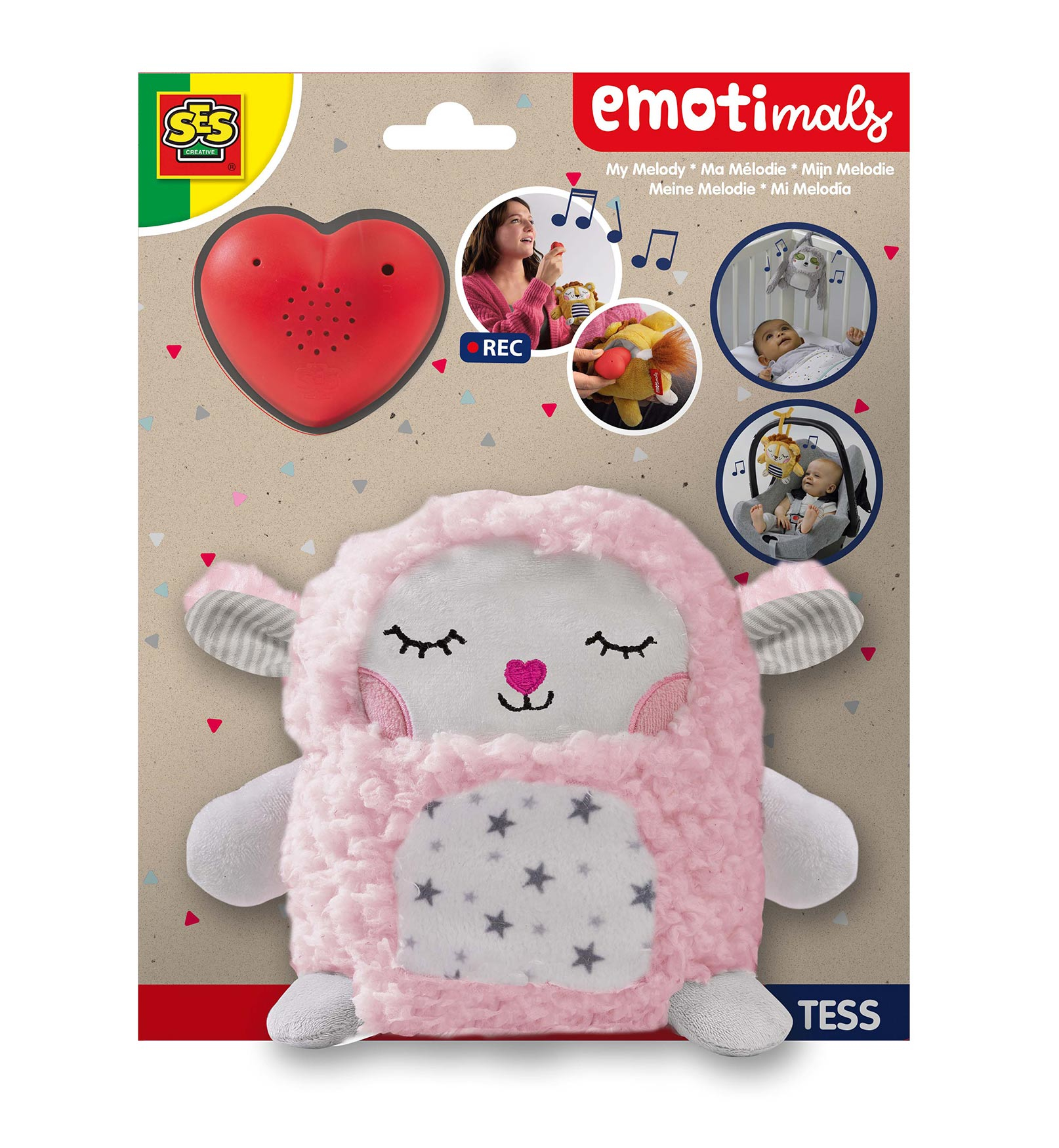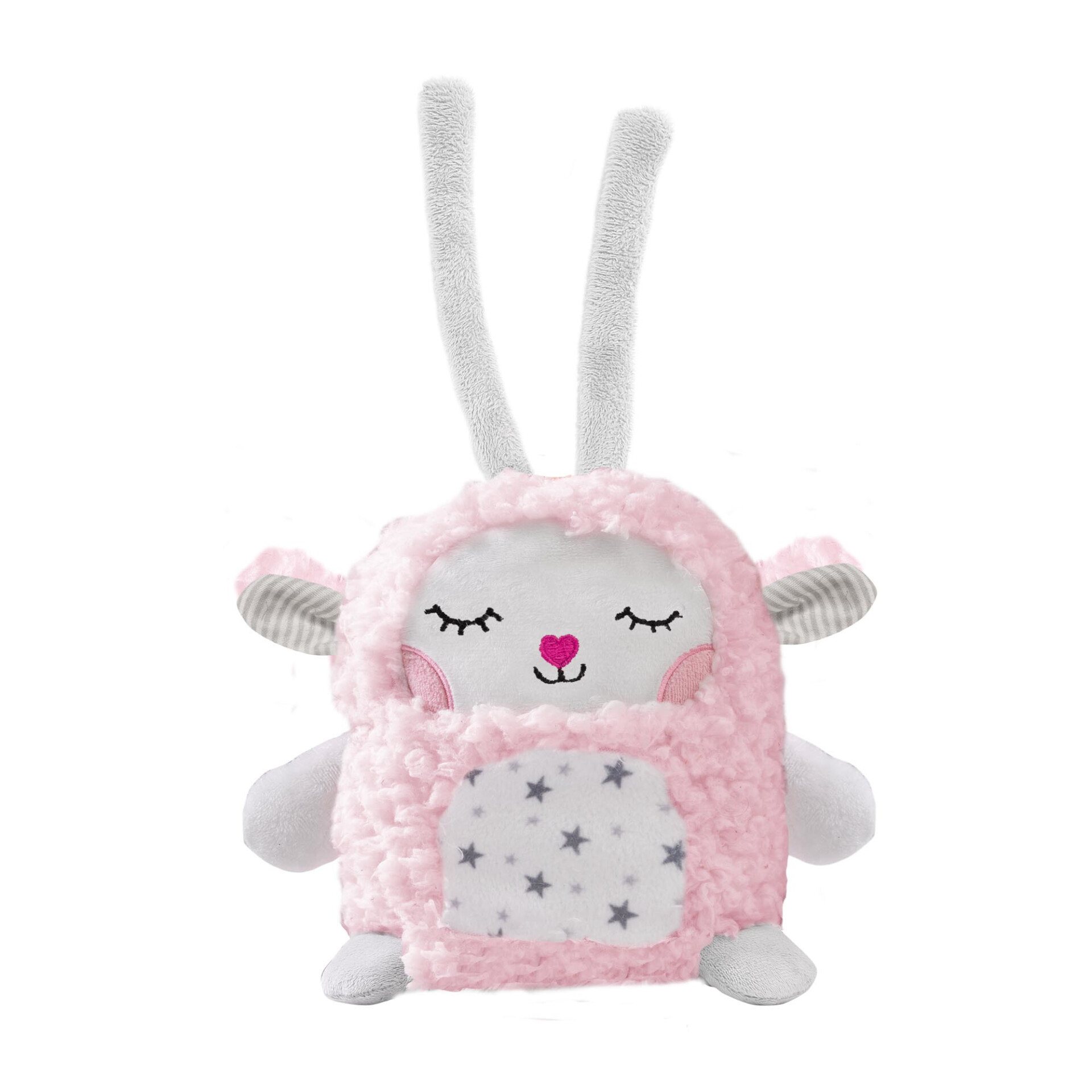 Description
Emotimals from SES are more than just soft cuddly toys. The My Melody Emotimals are for the very little ones and can be attached to the cot, car seat, pram or buggy. These have a special heart that can record your singing or message. The My Melody Emotimal means mum, dad, grandma or granddad are always close by!
All Emotimals are made of fabric with different textures so these are wonderfully soft. Shake one and you can record a song or play it back.
Tess the sheep is the ideal cuddly toy for falling asleep. You can sing your own lullaby and the specially designed heart will record it. Your reassuring voice will help your child feel wonderfully calm.
Available at
View on Bol.com

View on Top1Toys
View on Lobbes
Features
Contents
Specifications
The heart records your familiar voice and when played your child will feel reassured
No need for an app or internet connection to record your voice
The heart does not contain small parts
You can always re-record new songs or messages onto the heart
Sing a song or record a loving message onto the heart
Tess the cuddly toy sheep
Recordable heart
EAN code: 8710341144661
Artikelnummer: 14466
Minimale leeftijd: 0.17 yr(s)