Jurassic dino world – Play suitcase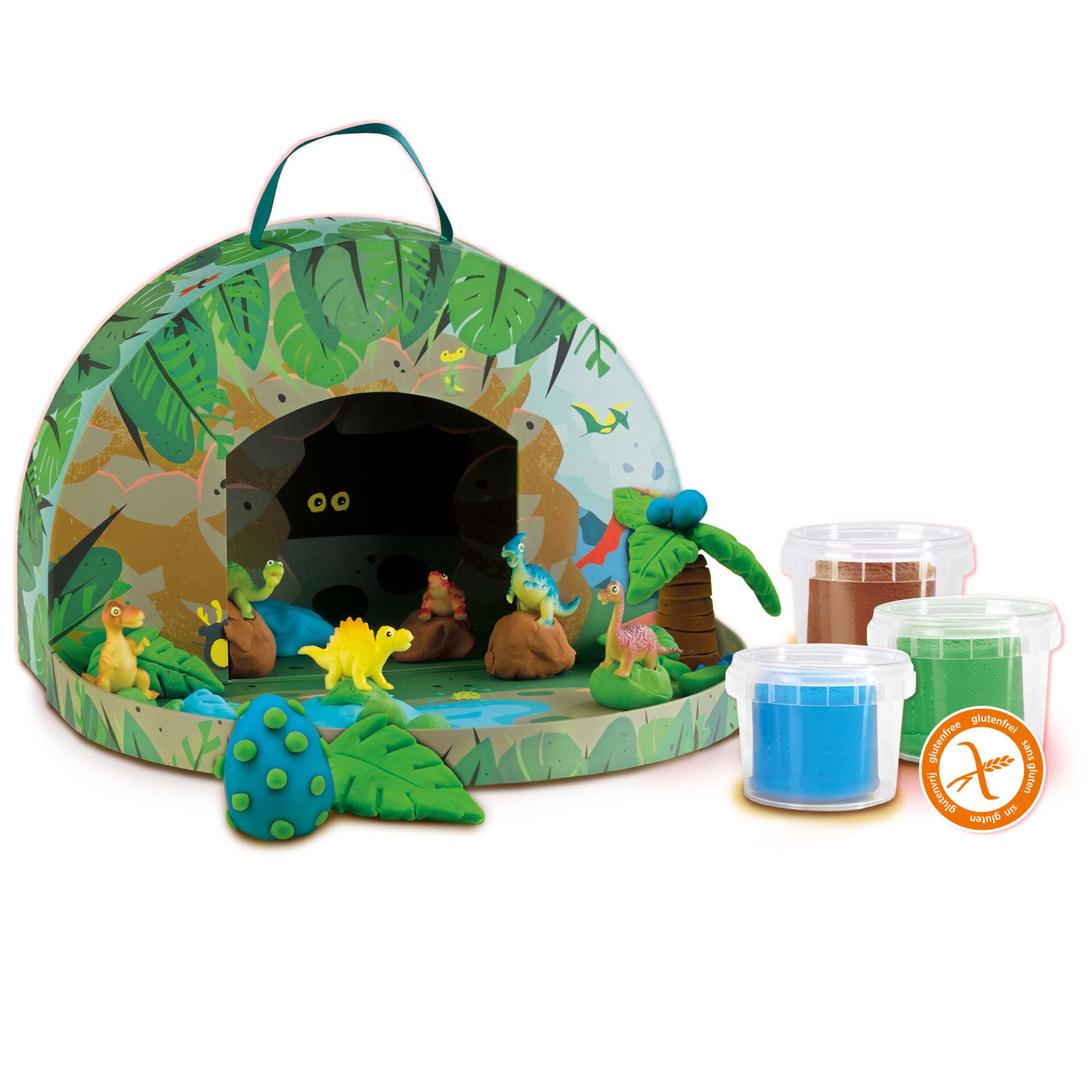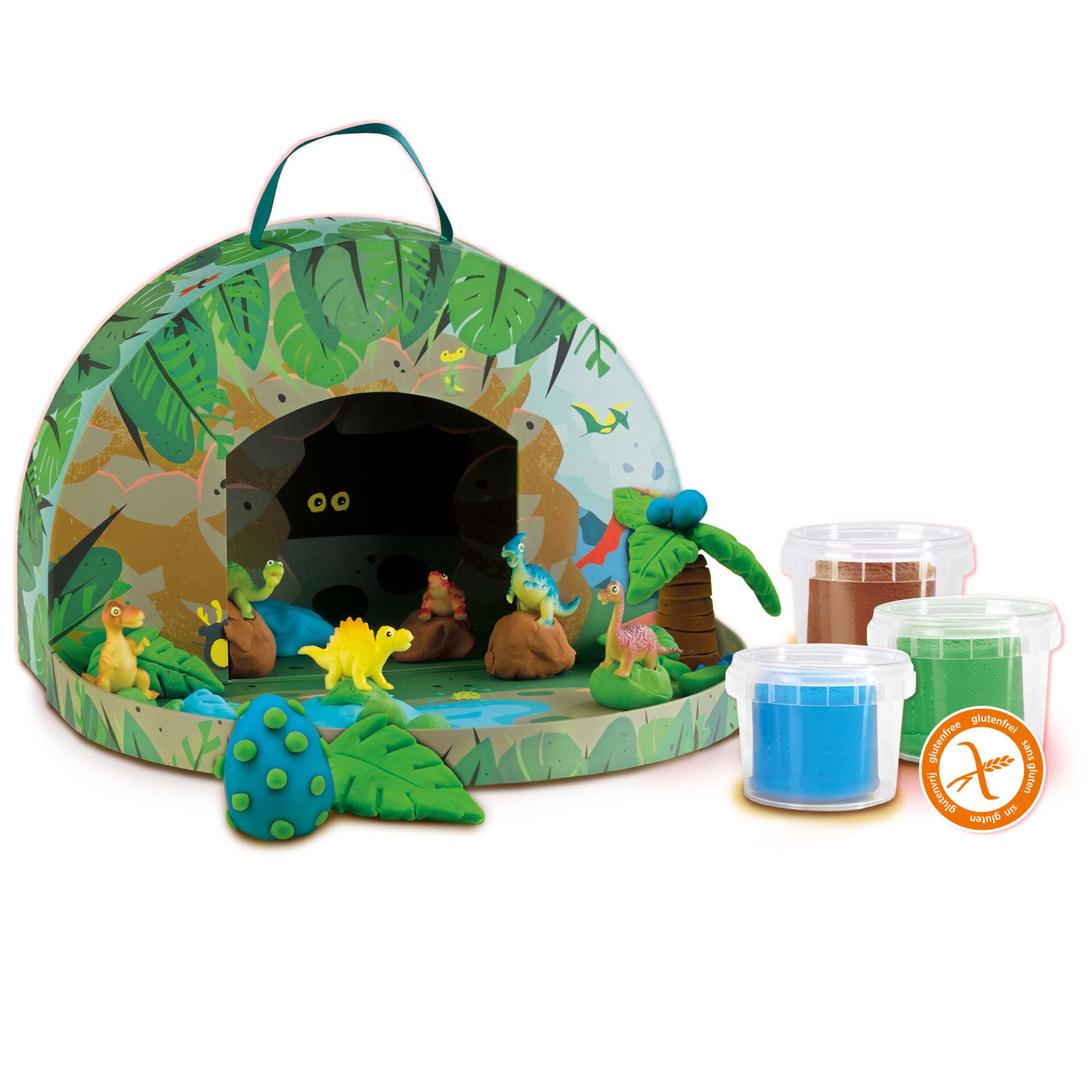 Description
Live it up with this luxury play case from SES Creative! This themed case allows you to create your own crazy dinosaur play world. Use the dough to make the most beautiful boulders, tracks and foliage with the glitter dough in three colours and have endless fun with the six dinosaurs provided.You can take the play case with you everywhere!
All of SES Creative's dough is safe to use. It's gluten-free and extremely salty, so children won't eat it. The dough is bright, very soft and can be used again and again because of the resealable packaging. For hours of fun.
Available at
View on Bol.com
Features
Contents
Specifications
Luxury play case
Dinosaur theme
Create your own play world with dough
Very soft
Doesn't dry out while playing
Easy to wash out of fabrics
Beautiful, bright dough
Gluten-free
Safe to use the dough is extremely salty so children will not eat it.
Play case
6 dinosaurs
3 coloured dough
EAN code: 8710341004279
Artikelnummer: 00427
Minimale leeftijd: 3 yr(s)