Woodwork set deluxe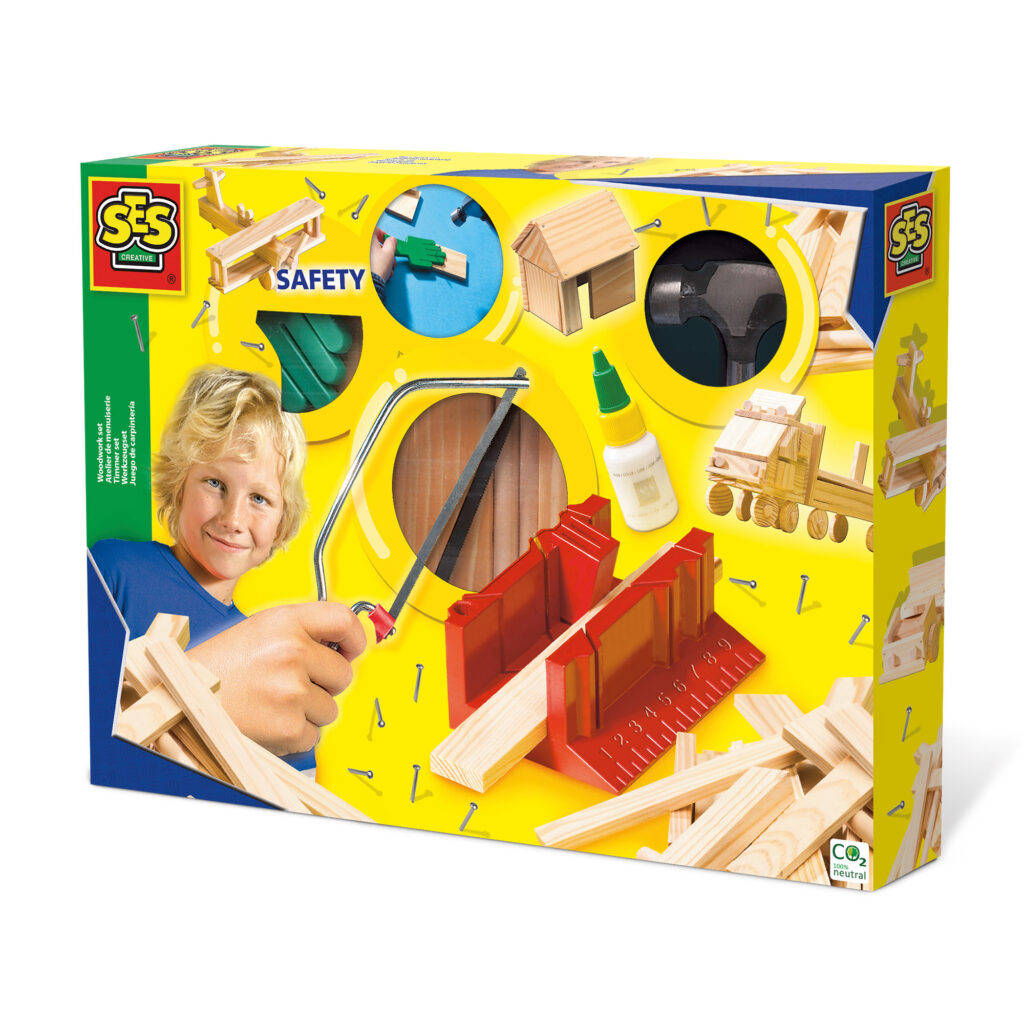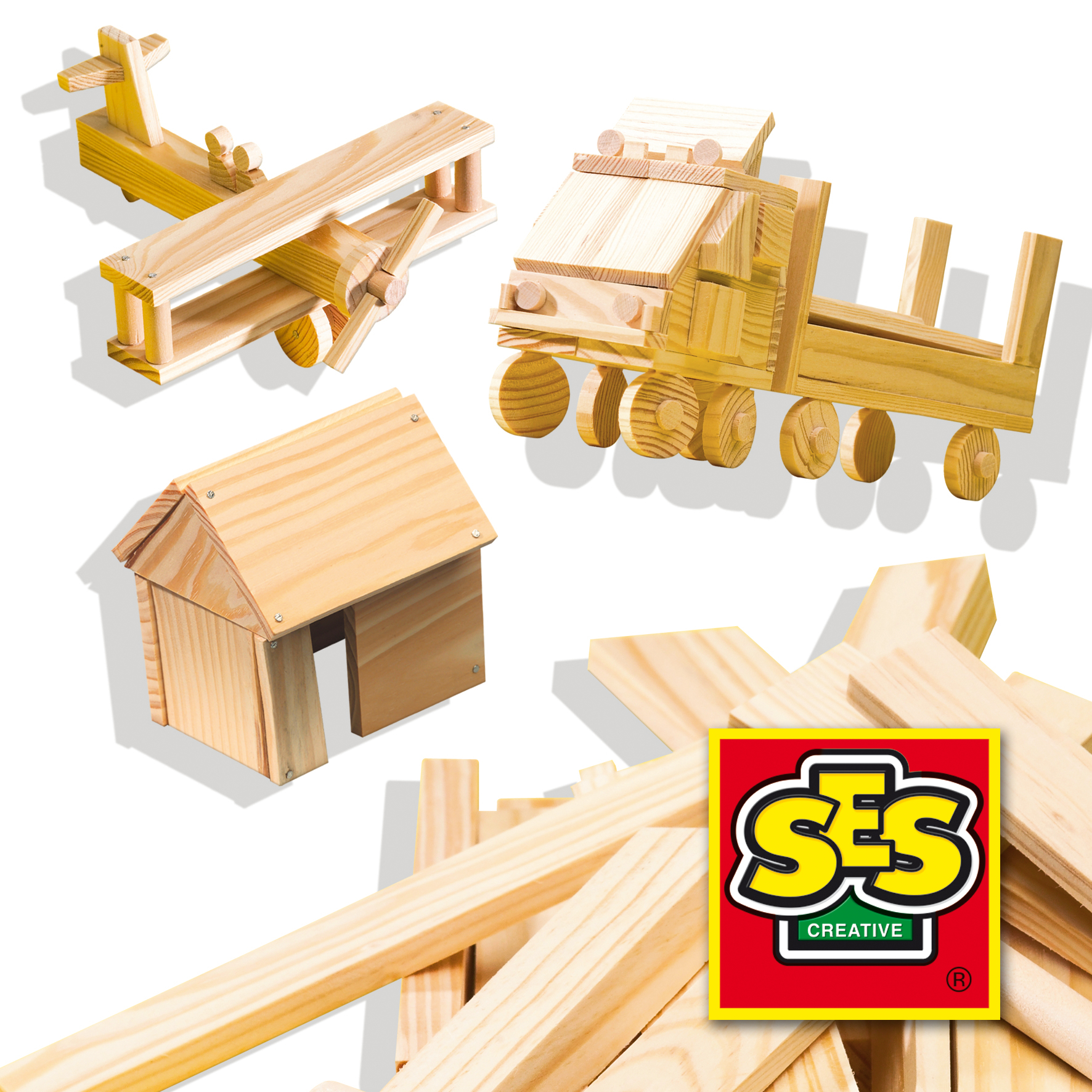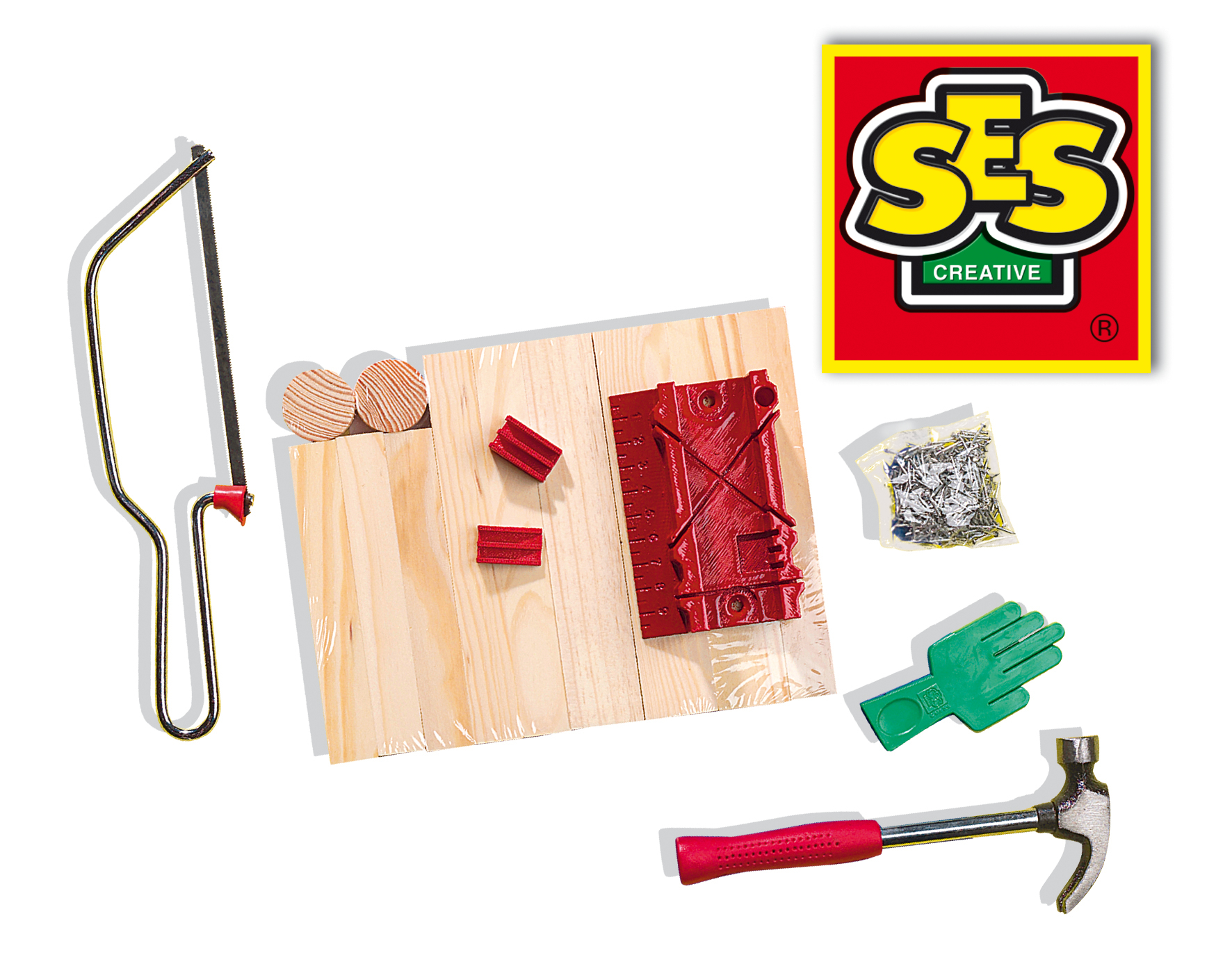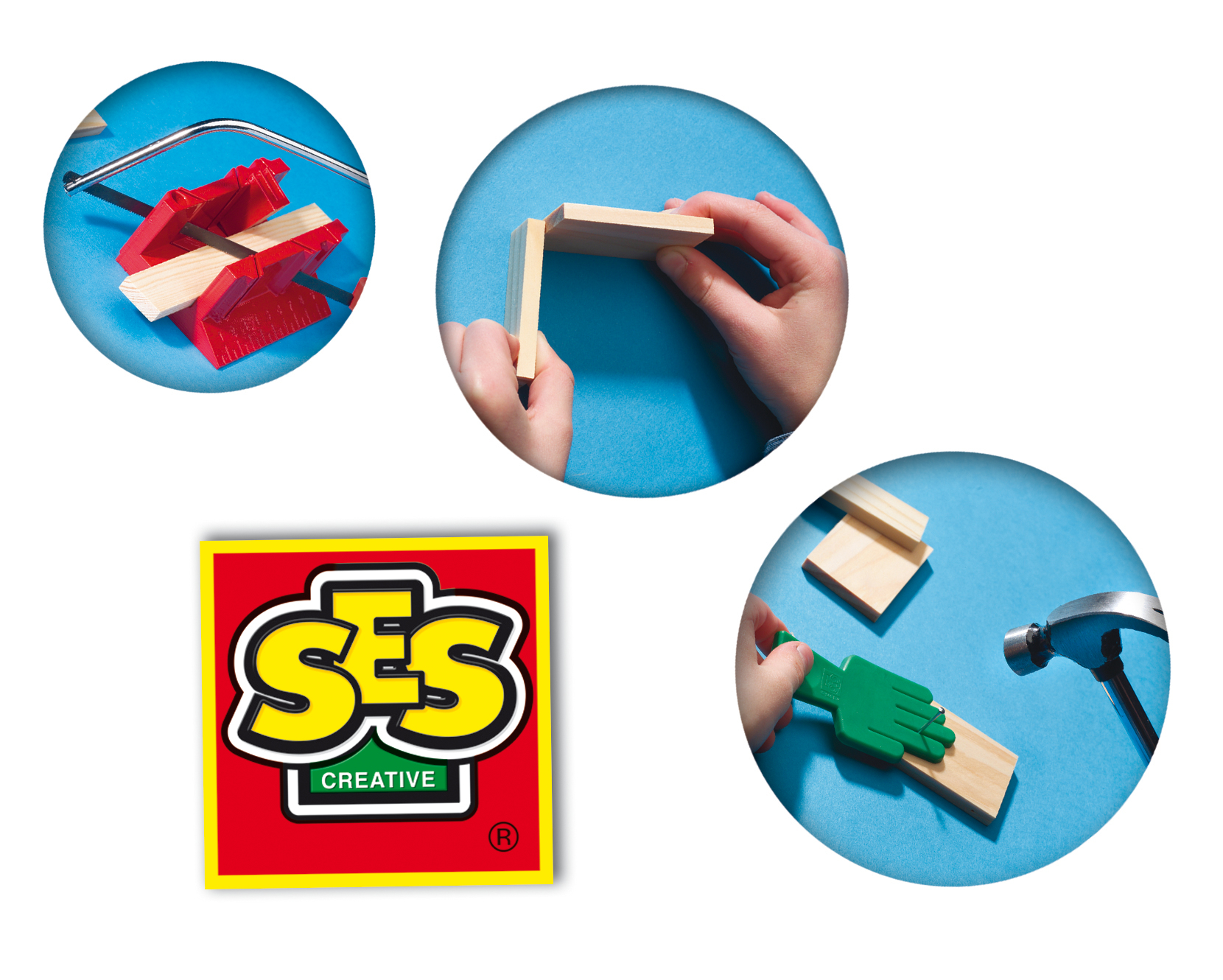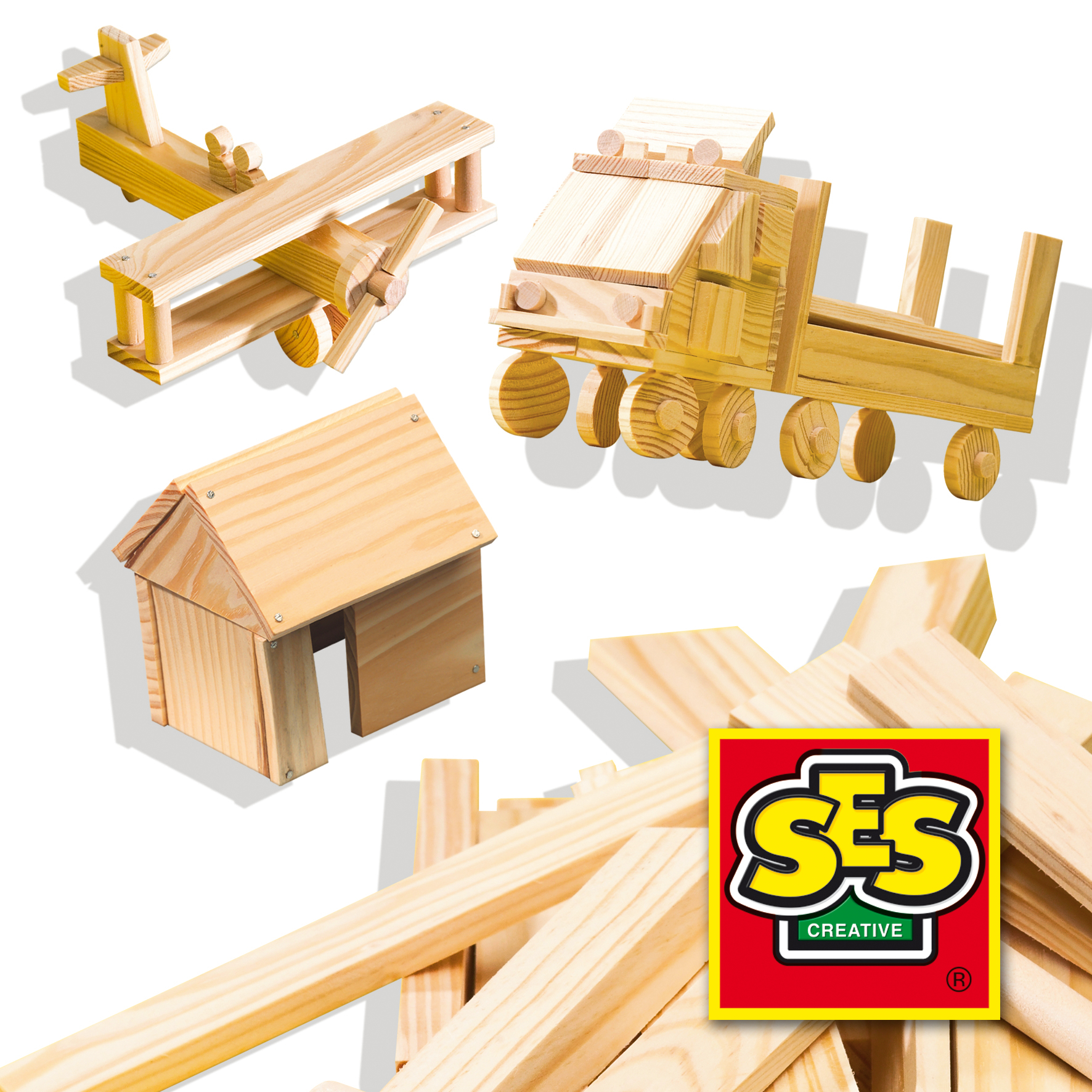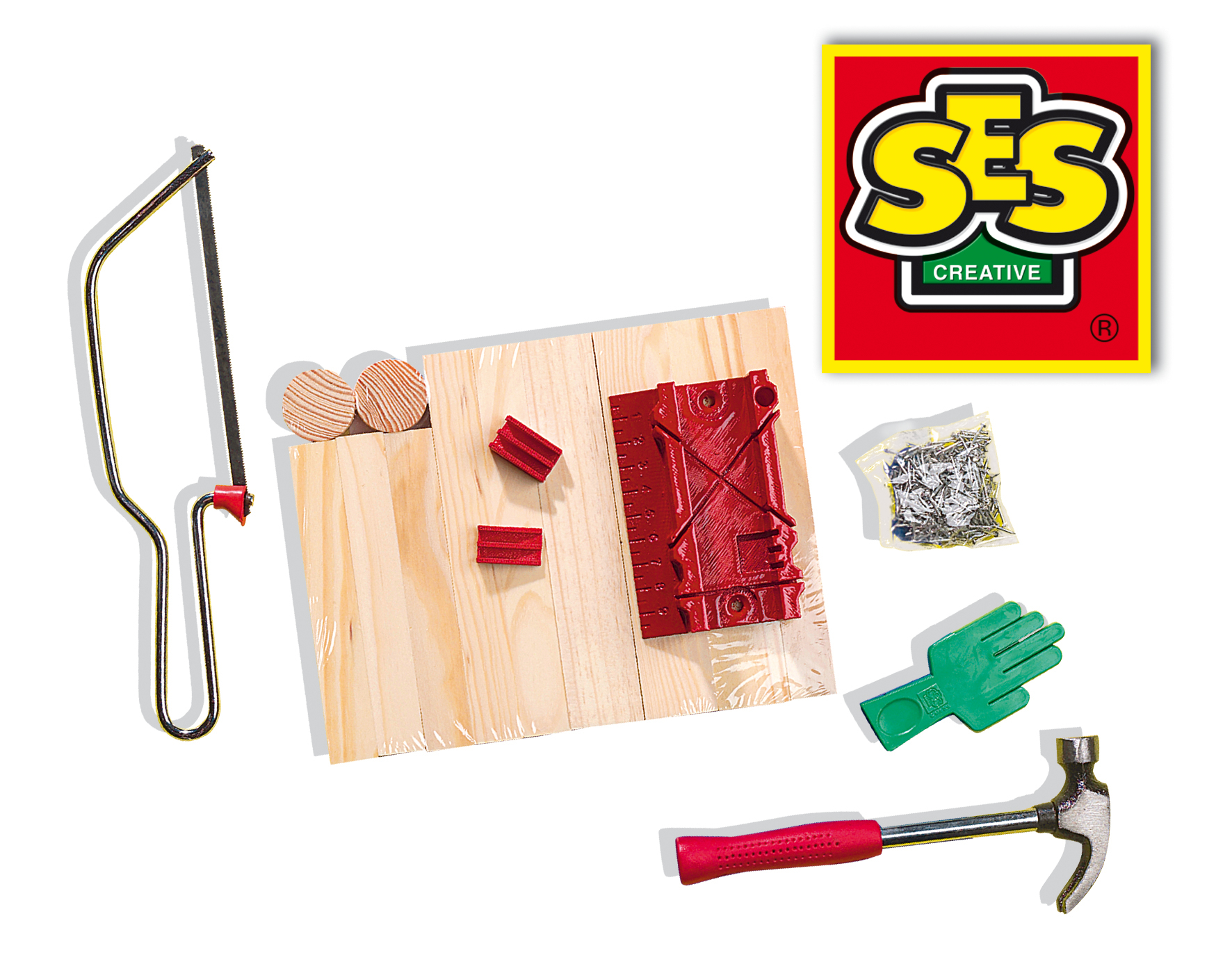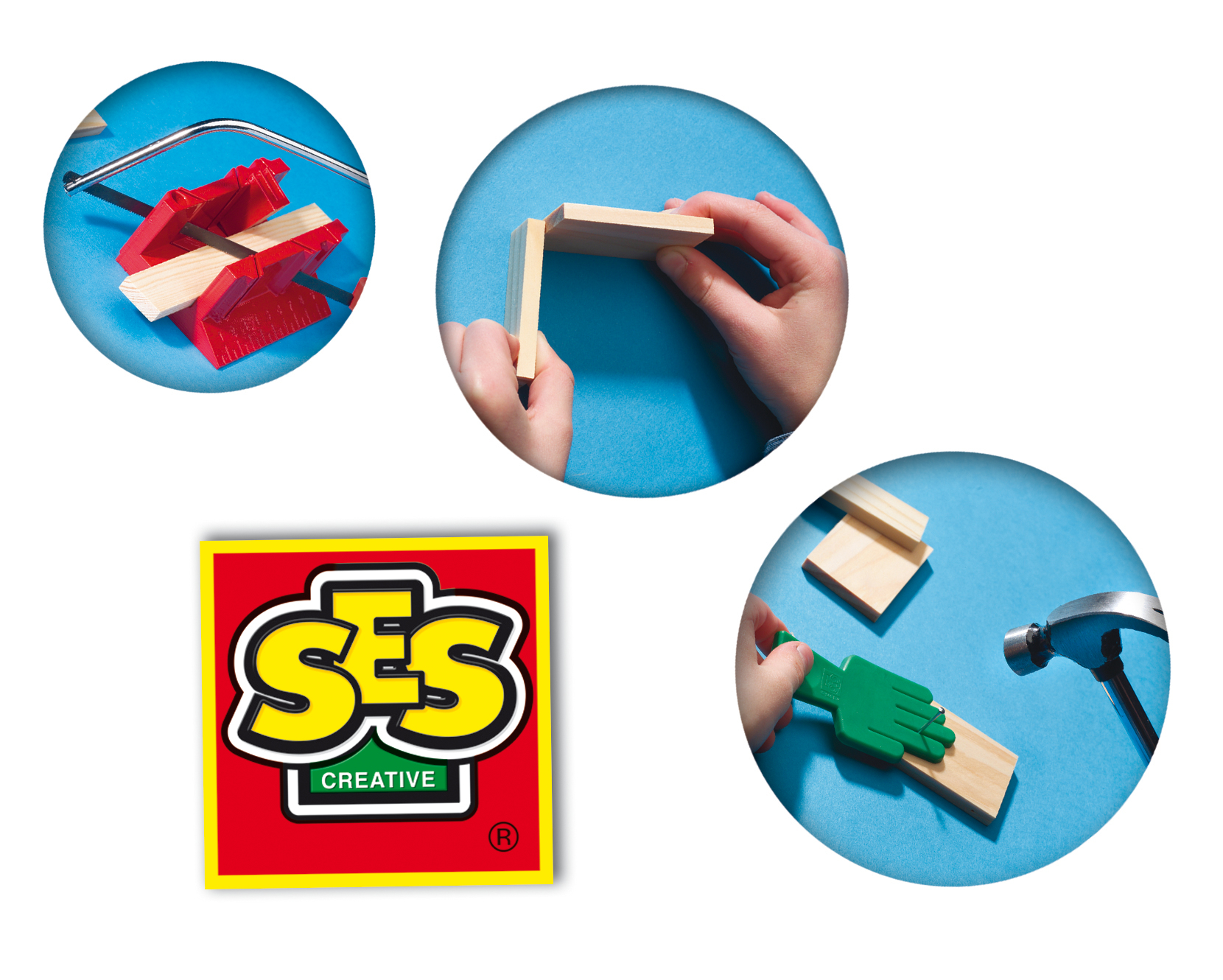 Description
SES products inspire you to make the most beautiful creations. As well as hammering, this carpentry kit also teaches you to saw the wooden pieces to the correct size. Use the various wooden shapes to design whatever you wish.
Create the examples on the box or allow your creativity to run wild!
Holding the nails with the supplied safety hand means you won't hit your own fingers.
Available at
View on Bol.com
View on Lobbes
Features
Contents
Specifications
Real hammer and saw
Use the mitre box to saw the wooden pieces to the correct size
Includes safety hand
Develops motor skills
Stimulates creativity
Stimulates imagination
1 x Saw
1 x Plastic Hand
1 x Holder
1 x Glue
x Hammer
Assorted Wood and Nails
EAN code: 8710341009441
Artikelnummer: 00944
Minimale leeftijd: 5 yr(s)